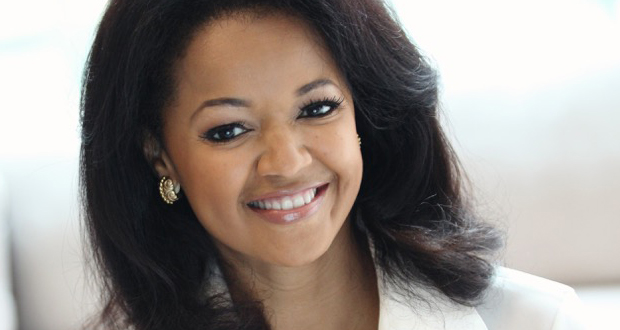 Raquel Eatmon
Nationally Recognized Speaker on Leadership & Communications & Founder of Rising Media LLC
X
Program Descriptions
Beyond Networking: From Rapport to Relationships
People want to do business with people they like and trust. Establishing a credible relationship takes effort and time. Follow up and follow-through are equally important. In this presentation, participants are challenged to take a realistic look at how they communicate with new prospects. They will develop a plan that promotes relationships in business and life.

Some Learning Objectives:
GUAGE IT: What's in it for the other person? What are you bringing to the relationship, why should people connect themselves to you, your brand, what do you have to offer?
STAY ENGAGED: Don't wait for an invitation, it likely won't come. It's not unethical to initiate strong follow-ups. Turn follow up's and follow through's into a routine.
ENABLE OTHERS TO ACT: Foster conversations and take action that involve others. Work to create an atmosphere that uplifts humanity and focuses on common good. Strengthen others through your outreach.
SUCCESS IN SILENCE: Validate others through listening. Resolve miscommunications through a simple action: Listening. Connecting with others requires some Q&A but when you ask the question, you must listen without waiting to speak or without eyeing a "more important person: in the room.

Busy Body
Learn to live, work and play with intention in this wellness and work session for busy women. This program is a holistic guide to well-being, fitness and nurturing the soul with practical tips. This uplifting message influences participants to celebrate and put self first. Attendees will structure a plan for reaching a satisfying level of success without burn-out, fatigue or guilt. The healthier and happier we are, the more productive we are.

Branding: It's Personal
What do you want people to believe about you? What do you want them to say? Everything counts. From your workplace environment to your colleagues and clients perceptions about you, it's all fair game. What you leave for others to decide, can hinder your progress. Take control of your brand and your future.

This presentation will guide participants to build a genuine, reputable brand through a unique look at personal potential, authenticity and ultimate goals. Attendees will cross reference current behavior with inner motivation and will gain insight to relevant brand-building knowledge that adds value to their corporate culture.

Raquel will lead participants through an interactive exercise that examines self-talk and personal masking. She gives a candid play back of her transition from TV news to business and how her rebranding translated into a powerful presence that is now building leaders in the Midwest and establishing influential partnerships.

Outcomes & Objectives: Every day you promote your brand. Regardless if it's intentional or not, you're creating a reputation. To establish a personal brand, there are seven traits that, when applied correctly, can transform your message. In this session you will customize a brand that is easily communicated by using data gathered from:


Real Life Interactions
How You Build Relationships
How You Respond to Others and Situations
How You Make Others Feel. What impressions do you leave behind?
How You Inform Others of Your Story
Body Language and Environment
Boundaries. What do you stand for?

You can't persuade others to believe or invest in your brand if you lack the ability to own and share your truth. Mismanaging self leads to misinterpretations which impedes success. Participants will build a cohesive plan that aligns with their vision and goals using the following outline: Realign values and belief system and understand the impact of your brand, Build an approachable brand, Identify the areas in your environment that unconsciously represents your brand and much more.

Entrepreneurial Grit: Exploring What's Possible Over What's Probable
Raquel shares the highs and lows of entrepreneurship through an honest and thoughtful lens. Her stories of adversity will resemble a common theme in the entrepreneur handbook. Her unconventional approach will inspire the audience to follow their own muse and avoid fear when going against the grain. Raquel challenges the status quo by helping participants seek what's possible over what's probable.

Race Relations in Black & White: Communicating Through Our Differences
Despite the grief our parents tried to spare us, words, just like sticks and stones, do hurt. With tension building in America and across the world, the divisiveness affects humanity and our culture. We are becoming desensitized. You can't be convenient with compassion.

Raquel Eatmon personalizes this presentation with personal accounts that resonates with any audience. She talks candidly about behaviors learned while attended an all-white school and learning to code-switch when returned to an all-black community.

She examines perceived notions and challenges the audience through her experiences of building inclusive learning environments in segregated communities and boardrooms. Raquel gives participants a new perspective through facts, humility and shared goals.

Stirring the Pot
A keynote presentation on combining your talents, skills and experiences to build a stronger, smarter you.

Take Risks: You Can't Win if You Don't Play
We don't generally surround ourselves by risk takers. Why? Because they make us feel uncomfortable. They are into the "Doing" and the "Being." When we are complacent, high achievers seem to be in a league of their own, they show up our hidden desires and unspoken dreams.

You too can travel with the elite, but change must happen: You've got to take more risks. That means, you must prepare yourself for change. You must get friendly with discomfort, fear and new success.

In this presentation you'll be guided on an uplifting journey of developing risk-taking skills. You'll identify and develop methods to break down the barriers that's preventing you from taking bigger strides in your personal and professional life. Sharpen your tools and ready yourself for an accelerated journey.

Learning Objectives:
BEHAVIOR OF RISK TAKERS
RISK & READINESS: Being open creates opportunities
FREEDOM FROM EXPECTATIONS
COST AND PAYOFFS: How much does playing it safe cost?
RISK TAKERS & COMFORTERS: Understand the behaviors to identify the traits within self
WHAT'S LOVE GOT TO DO WITH IT: Fuel up with passion
FEAR-FILLED: Identify where fear begins and where courage begins
MANAGE STORIES: Pinpoint the stories you author and how they prohibit success
INCREASE AWARENESS: Observe the behavior that keeps you stuck and the actions and interpretations that follows
EMPOWER YOURSELF TIPS: Participants will also learn how to "Shock the System" with new thoughts and new actions through the 6 Actions of Risk Takers: CHANCE, CONSISTENCY, CHANGE, CONFIDENCE, COMPETENCE and COMMITMENT

Three Women and a Dare: From Impoverished to Empowered
Raised by three women: Mother, Grandmother and Great-Grandmother, Raquel was mystified by the power of her mothers and yet how hard they struggled.

The first in her family to attend college, the women infused Raquel with some hard truths and a dare to leave a town that had crippled them- and to never look back.

In this brilliant keynote address, Raquel's shares an honest look at perception, possibility, fear and a sometimes lonely journey to winning.

Attendees will gain an in-depth look at how self management, regardless of your current or former situation, can unblock the impossible. Each member of the audience will see themselves somewhere in Raquel's story through her ability to relate to our basic desires: Wanting to be validates and live a good life (self defined).

The SOCIAL BROKER: Take Your Network from Strategy to Execution.
When Raquel wasn't getting invited to the meetings, she had to host the meetings. When building and maintaining a network, you can not expect people to come to you. Moving out of the limelight of TV news and the comforts of "everyone knowing your name" into a new market without notoriety was challenging for Raquel. Learning to network and how to make valuable connections was awkward and not a strong skill. But wait, she was a professional communicator with at a top rated CBS news station in Texas. It wasn't about skill set as much as it was about mindset. Raquel took the "work" out of Networking and began cultivating genuine, meaningful rapports.

In a short time she networked her way into some of America's top companies such as Sherwin-Williams, Key Bank, Vitamix and others. Her strategy was intentional and simple. The SOCIAL BROKER challenges some of the pitfalls in networking and helps participants hone in on intention over attention. The session will help individuals navigate through the awkwardness of networking while highlighting the crucial steps in face-to-face communications.

Participants in this session will be informed on several subtopics:
SELF PROMOTION: It's part of the game. You want to be noticed and memorable? You've got to make an impression and do so by sharing your accomplishments, ideas or goals. There is a fine line between under and over-promoting, learn to deliver an authentic introduction that will prompt questions and intrigue.
LEVERAGING A STRATEGY. Attending networking mixers and monitoring LinkedIn won't do it. Raquel helps you move beyond the norm of meeting and greetings and engage in conversations that are advantageous and memorable.
INTENTIONAL BUILDING: Get clear on what you want your network do for you and vice-versa. Do you want people to buy in to your ideas or invite you to a master-mind? Look deeply into the intention behind the pay-off of making the connection.
MINIMIZE UNCERTAINTIES: Fear can often be a game-changer for seasoned professionals. You don't know what to say or how to say it and you don't want to say the wrong thing. By managing the emotions that accompany uncertainty you can ease into any conversation with confidence.
BE INCLUSIVE: Networking outside of your norm will bring favorable results as it fosters a strong sense community. Taking interest in other cultures, ethnicities and races can broaden our influence and provide us with experiences that can inform our bottom lines.
"Aspiring leaders do not believe that networking is one of the most important requirements of the new jobs, they will not allocate enough time and effort to see it through." Herminia Ibarra, Professor at Leadership and Learning at Insead.

Voice. Vision. Value.
Use your voice, get involved, lead the way. An alignment communication program dedicated to those who need to tweak or rethink their intentional style and how they project it to the world. In this session Raquel helps participants streamline their voice, vision and value (and beliefs) into a concise message. This helps attendees become more transparent with their teams, clients and senior leader staffers.
Raquel Eatmon is a recognized national speaker on women's leadership, author of two books, and founder of the Woman of Power Conference (WoPC) and ProjectHeard.com online women's forum. She has built a company through partnerships with some of today's most influential corporations: Sherwin Williams, Key Bank, Vitamix, Moen Inc and others.

Starting out with a promising career in television news, she quickly climbed the ranks as an anchor/reporter in top markets such as CBS in Dallas, Texas. She longed to create deeper connections with viewers. Overtime she grew disillusioned with the broadcast news business and left her high-profile position in search of deeper purpose. That purpose became women's empowerment, she started her company Rising Media LLC.

Raquel documented her story of discovery in Strut Your Stuff: Principles in Purpose, Power, and Position, a resource guide for women seeking to create greatness. She penned a 10-year weekly national Gannett newspaper column, Be Inspired with Raquel, and is a regular contributor to the Huffington Post but her new driving force is ProjectHeard.com where over 50 women blog on news pertaining to women.

While Raquel is successful with her brands, she, like many others experienced financial hardships during the recession. Downsizing and lack became the new norm. Raquel says that transition was one of her greatest teachers. "Moving from a plush townhome into an efficiency apartment wasn't about loss," she says. "Losing my dream car wasn't about money. Those things had to be temporarily removed. I had to re-seed my life." Raquel believes her best self was tied up in the chaos, "Soulful healing was needed. The outside distractions brought so much noise, I couldn't hear my own breath. I peeled back. I needed that dreary season to find my way." She survived it and built a business out of it.

Familiar with tough times, Raquel was raised in a lackluster community in a challenging household. She witnessed substance abuse and violence. She also witnessed good people make bad, costly decisions.

Raquel's passion for women wasn't ignited by the worldwide Women's March of 2017 or the push for equality. She was born with that passion.

Raised by three women: Mother, Grandmother and Great-Grandmother, the trio's commonalities and differences made a huge impact on Raquel.

At a young age Raquel understood that they all had different points of view but they were unified by two goals: to be validated and to live a good life.

Raquel had a front row seat to brilliant leaders and brilliant failures. Those experiences have shaped her into a an award-winning, compassionate leader with wit, panache and deep reverence for change.

Raquel lives in Cleveland, Ohio and is a volunteer for the True2U mentoring program led by Stedman Graham. She is a health & fitness enthusiasts. She enjoys hiking, running, cooking and spending unrushed time with family and friends. She coins herself a red velvet cupcake champion.
Books

Beyond Enough