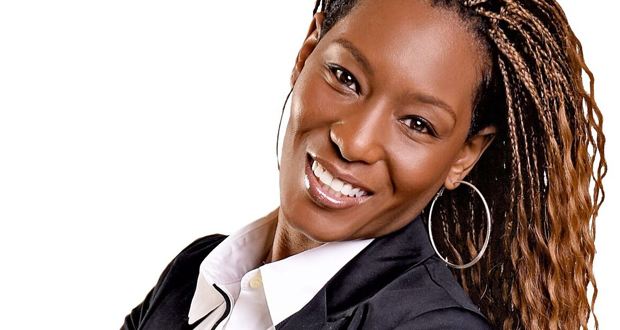 Risha Grant
Diversity Done Differently
X
Program Descriptions
Permission: Granted To Get Rid Of Your BS
Whether implicit or conscious, bias is the number one threat to humanity and any company's success. If your company's goal is to create cohesiveness within your organization, increase revenue, be innovative and/or elevate your reputation- the bias in your workforce and community is a roadblock. You know the problem. Permission:Granted is your answer.

Throughout this session, Risha allows attendees to authentically express their biases, while giving them easily applicable tools to get over them, however screwed up they may be. Although diversity can often be an uncomfortable topic, Risha's approach helps attendees to easily understand the concept, without feeling bored or judged.

Risha Grant teaches Diversity & Inclusion through the lens of humanity using terms like BS or Bias Synapse as a way to explain our brain's involvement in the processing and validation of bias.

Attendees will leave this talk with:


An understanding of Diversity & Inclusion
A thorough awareness of their biases
A realization of how their biases originated
A recognition of the symptoms and results of bias
Tools to address bias internally and externally
Tips to navigate the "hot spots" of workplace diversity

Permission: Granted To Build An Inclusive Culture
Building an inclusive culture is imperative to business success. Learn the keys to creating a culture that welcomes all employees, boosts retention and productivity. During this talk, Risha shares applicable tips and strategies to take your company's culture to the next level.

Session includes:
Keys to attract and retain top diverse talent
Strategies to showcase how an inclusive culture provides a competitive advantage
Stuff she thinks is important (that you should write down) as you establish your inclusive culture
Risha Grant is diversity personified. From her race, gender and lifestyle choices, to being a young, small business owner and tackling economic issues, every area of her life intersects diversity. She is also the founder & CEO of Risha Grant LLC, an award-winning diversity consulting and communications firm. Their mission is to utilize diversity communication strategies, tactics and training as a catalyst to create an inclusive culture in every company and community. Additionally, Risha created DiversityConneX.com, a highly successful online recruitment tool to connect diverse professionals with careers, internships, and non-profit and corporate board positions.

As an international speaker, Risha has worked with governors, NBA teams, mayors, CEOs of Fortune 500 companies and other business and community leaders to reduce bias and further the understanding of Diversity & Inclusion. Through her interactive keynotes and deep-dive training sessions, Risha teaches and empowers attendees with Diversity & Inclusion tools to increase their bottom line and permission to get rid of their BS.
Books

That's B.S.