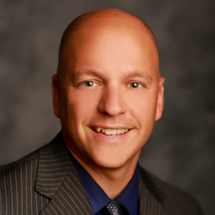 Roman Basi
President for the Center for Financial, Legal & Tax Planning
X
Program Descriptions
Ch-ch-ch-ch Changes………Tax Change is Finally Here – a discussion of the Tax Cuts and Jobs Act as if affects Your Business and You.

David Bowie's song is the theme of the new tax year – Changes! The Tax Cuts and Jobs Act is finally here. This Session will focus on examining the tax provisions that have changed and the impacts they will have on Companies across the United States as well as Individuals. Roman will review the Personal tax changes and the Business and Corporate tax changes including changes to flow through entities, non-flow through entities, capital gains, and much more. Upon completion of this course, the participants will be able to:


Explain and Describe the changes in the new tax law;
Discuss the ways tax rate change will affect this country and your business;
Describe the alternatives regarding entity planning and succession planning for the future of your company; and
Become motivated to plan a tax strategy for yourself and your business.

Roman Basi is the current President of The Center for Financial, Legal & Tax Planning, Inc. Roman is an Attorney, a CPA, Managing Real Estate Broker, Title Insurance Agent and an instrument rated private pilot. Roman is also one of the Tax Course Instructors for the Internal Revenue Service's Annual Filing Season Program for Tax Return Preparers throughout the United States. Roman is admitted to practice in Illinois, Florida, Arizona, Missouri, Federal District Court of Illinois Southern District, and Roman is also admitted to practice in the United States Supreme Court being sworn in to the highest court in the summer of 2015 in front of all 9 Supreme Court justices.
Maximize the Value of Your Business by Analyzing and Recasting Your Financial Statements
Standard financial statements are not designed to convey the true value of a business; they are designed to comply with generally accepted accounting practices and to minimize taxes in privately held companies. When these documents are used to attract investors/acquirers, or support loan applications, they frequently understate the value of a business. This program will dramatically improve your chances of obtaining the financing needed to grow a business, and/or maximize the selling price of a business when the time comes to sell the business.

Every Practical Thing: Tax Issues
Learn to utilize existing credits and accelerate deductions in order to obtain the best tax strategy. Learn about different entities and their specifics. There are over seventy different tax concepts available to businesses and not knowing and understanding them can cost you extra taxes.

Getting To Know Your Financial Statements like The Back Of Your Tool Belt
Financial statements are complex. So is your line of work. Upon leaving this workshop you will have the "tools" you need to understand financial statements like the back of your tool belt.

Show Me the Money
Not many people can pull $5,000,000 out of their savings account to purchase a business. Further, credit has recently become harder to obtain. Despite the challenges in obtaining financing whether it be to purchase or operate a business, legal methods exist to obtain the necessary cash.

Business Succession or "Your Business Bucket List"
Learn to preserve your business for retirement or the next generation before it is too late. Let Dr. Bart Basi walk you through the steps to keep your business or estate from becoming assets of the government and taxing bodies!

Enabling Your Business to Survive Eternity
The two greatest threats that threaten your business today are not competition and the economy. The two greatest, imminent threats to businesses are 1) lack of succession planning and 2) the potential for estate taxes. Are your business clients and your business prepared? Don't let a business or estate become assets of the government and taxing bodies! Dr. Basi will explain the need, requirements and the methods to transition a business from one owner to the next.

Blood Pressure, Cholesterol, and Business Value: The Three Most Important Numbers to a Business Person
Valuing a house is simple. Appraisers look at the size and condition of the houses around the subject house. In business, since each is unique, determining a value is a much more complex process. There is no "formula" or "multiple" that can be used to determine the value of a business. Conforming to IRS and state standards for valuation is critical. Dr. Basi will describe the basics of how valuations are done for a private company.

Business Succession: Preserving Your Business for the Next Generation
Are you and your business prepared for the two greatest threats to your business today? If you do not have an estate plan that addresses business succession and estate taxes this program is for you! Don't let your business or estate become assets of the government and taxing bodies!

Financial Statements: The Numbers and Dollars on Financial Statements - Don't Let Their Complexity Scare You
Financial statements contain a lot of numbers and dollars. Failure to properly interpret and understand them can result in bad business decisions. Understanding them is critical for the success of your business. This workshop will teach you what you need to know to make successful business decisions.

Laying Our The Floor Plan For Your Tax Blueprint
Learn the tax aspects that really matter to your business and lay out your tax blueprint! Learn to utilize existing credits and accelerate deductions in order to obtain the best tax strategy.
Why Book Roman Basi?
President for the Center for Financial, Legal & Tax Planning


Licensed attorney in Illinois, Missouri, Florida and Arizona


Serves on the International Business Brokers


Roman Basi, raised in Southern Illinois, began his working career at a young age umpiring little league baseball games. He spent his teenage and college years working for his father's varied business interests. These experiences helped develop his future interest in helping small business owners fulfill their business and succession plans.

He graduated from Millikin University obtaining a Bachelor's of Science Degree with a minor in Psychology. After receiving his degree, he continued his studies earning an MBA from Southern Illinois University with an emphasis in Accounting. He continued on to law school receiving his JD (law degree) from Southern Illinois University. He is a licensed attorney in Illinois, Missouri, Florida and Arizona. Roman is also admitted to the United States District Court for the Southern District of Illinois and admitted to practice in the United States Supreme Court. Roman is also a licensed Certified Public Accountant (CPA). Roman is also a licensed Managing Real Estate Broker in Illinois with Heartland Realty & Rentals, Inc., a licensed Real Estate Sales Associate in Florida, a licensed Title Insurance Agent with ATG Fund, Inc. and a licensed Private Pilot with an Instrument Rating.

Over the past several years, Roman has worked on many business transactions and has lectured to various regional and national audiences throughout the country, including extensive work in the continuing education field for Attorneys and CPA's as well as providing the education necessary for the Voluntary Tax Return Preparer Registry with the IRS. From these venues he has personally met and worked with business owners throughout the United States. He is President of The Center for Financial, Legal & Tax Planning, Inc. (DBA Basi, Basi & Associates) and is in high demand by business owners for his expertise in financial, legal and tax matters.

Roman has been published in the following publications: The Illinois State Bar Association Section on Federal Taxation, Productivity, Agency Sales, Industrial Distribution, Supply House Times, Distributor Link and the I.D.A. Management Journal.

Roman enjoys working with his father and with their national clientele. He is responsible for many of the legal contracts produced by The Center for Financial, Legal & Tax Planning, Inc. His areas of expertise include mergers and acquisitions, contracts, real estate law, tax and estate planning. He is also the owner of Heartland Realty & Rentals, Inc., a full service Real Estate Brokerage company including property management of apartments, duplexes, homes, and commercial properties as well as full real estate brokerage services.

Roman is very active in his local community and is a member of numerous associations, and Boards of Directors and has served on various committees. He currently serves on the International Business Brokers Association Education Committee. He participates in the Illinois Department of Transportation Adopt-A- Highway Program. Roman is also a current member of the Arizona, Florida, Illinois and Missouri Bar Associations, as well as a past member of the National, Illinois, Florida, Sarasota and Egyptian Boards of Realtors. He has previously served as a member on the Illinois State Bar Association's Federal Taxation Section Council Committee, Director for the Illinois Association of Realtors, Officer and two term President for the Egyptian Board of Realtors, Director for the Marion, Illinois Chamber of Commerce, and volunteer for the Women's Center of Carbondale, Illinois.

Roman and his wife Brandi have two children: Marissa and Alexis. They reside in Marion, Illinois. He enjoys spending time with his wife, attending his daughters' various activities, playing golf, flying a 1982 Piper Saratoga and is an avid St. Louis Cardinals' and Tennessee Titans fan.