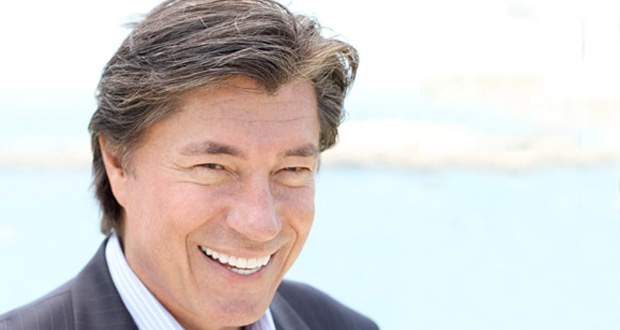 Ross Shafer
Hilarious Change Expert
X
Program Descriptions
OTHER-FOCUSEDTM PATIENT SERVICE
(A PROGRAM FOR LIVING AN OTHER-FOCUSED LIFE)

This can be a Keynote – a Workshop – a 90-day Culture Shifting program

When teams are happy and fulfilled, your patients (and customers) score you higher on the loyalty scale. So, with constant social media distractions, how do we reverse self-absorbed behavior? We designed a habit-changing program that is focused on team member development. By coaching team members how they can benefit from being Other-Focused, they can "crack the code" to get what they want from life. They feel more appreciated. They create and sustain better personal and co-worker relationships. They get invited to more special events. They even get more likes and comments on social media.

Takeaways
How to gauge team member engagement and pinpoint specific behaviors that will benefit them personally and professionally
How to manage these specific behaviors so that peers are held accountable and are able to track their Other-FocusedTM Scores
How to become a Certified Other-Focused Professional; which is highly valued by every employer
How to inspire ongoing improvement through a simple and fun pre-built "leader board" metric

How to Stay Relevant
This is a fun, motivational, and insightful opening or closing keynote.

If you no longer matter to your customers and clients, they will leave you and race to your competitors. Relevance is a moving target. In this program you will learn how to create a culture that is able to adapt and evolve with new industry trends; as well as realign your go-to-market tactics to best serve your customer's shifting buying habits.

Takeaways
How to harvest an endless trove of innovative ideas (even when you're not feeling creative).
How to find (and respond to) competitors hiding in your blind spots
How to inspire world-class expertise
Cementing Relationships. How to create instant rapport with clients, vendors, and coworkers

Behave Like a Startup: Kill Complacency

This program is about fighting off complacency. If you are a legacy organization and you're starting to feel like complacency is creeping in, you will be interested to learn the guerrilla tactics of young startups. You'll learn how startups fearlessly defy convention…and why you should too.

Takeaways
How to cure creeping complacency…(and how to regain your "mojo.")
Lessons you can learn from the Startup mentality
Why you should break the bonds of perfection and launch your ideas faster

Success: It's On You
(How to Advance Your Career)

This program is about taking initiative. Too often our team members stall their own growth until they get validation and encouragement from their leaders. This program will inspire you team members to take charge of their own assignments…when nobody is around to guide them. They will learn to be accountable and responsible to and for…themselves.

Takeaways
How to create a No Blame, No Excuses culture of accountability
Why it's crucial to take personal responsibility for your own success
How to 'ramp up' your resilience
How to set yourself (and your company) apart from the competition The Ultimate EMCEE & Keynote Speaker

Ross is Highly Interactive and Very Comfortable On-the-Fly
Ross Shafer is frequently asked if he can be interactive with your audience. The answer is a resounding YES. His style is to engage the audience at several points during his keynote. He often likes to present "from the floor" so that he can ask questions of your audience members. During a breakout session, Ross is on the floor at all times; bouncing between audience members. The video will give you an idea of how he does that…and what can happen…even when unexpected events crop up.

THE ULTIMATE EMCEE: Ross hosts a select number of multi-day events for his high-end clients each year. Because Ross is a trained talk and game show host (helmed over 1,000 network broadcasts) he is the perfect choice for moderating your executive panel discussions and complex award banquets. Ross will keep the programs lively and on task; drawing on his vast experience and lightening wit to navigate (and rescue) even the most unpredictable situations.

TALK SHOWS: Ross is adept at handling back-to-back breakout sessions that may feature a myriad of presenters. He has hosted such luminaries as President George Herbert Walker Bush, Jack Welch, Colin Powell, Bob Dole, James Carville, Larry Bossidy, Tom Peters, Marcus Buckingham, and Archbishop Desmond Tutu, to name a few. Since many high profile presenters are more comfortable being interviewed by a "pro," Ross is able to show the utmost respect from the opening introduction throughout the Q & A – yet he doesn't shy away from the probing questions your people want answered.

GAME SHOWS: Finally, Ross is a popular favorite for hosting custom game shows. Not only do these formats lend themselves to imparting important training information about your company (in a fun way), they also encourage participation of the entire audience. Ask us how Ross and his game partners at (Game Show America) can create a custom "TV" show for you.
Why Book Ross Shafer?


Ross describes the innovations and attitudes necessary for leaders to stay relevant to their customers.
He talks about the power of personal and corporate transparency and inspires you to be more responsible and accountable for your efforts and the efforts of your team.
ROSS SHAFER is a 6-time Emmy Award Winning Comedian and Writer. Pretty good for pet shop manager moonlighting as a comedian. In l984, a local TV station saw him and decided to hire him as an on-air host. Ross' unconventional style was soon spotted by the networks and he moved to Hollywood to host talk/game shows for ABC, Fox, USA, and Comedy Central.

What Ross gleaned most from show business was how TV and movies reacted to emerging trends and human behavior shifts. So in l994, he began studying how customer emotional connections affected organizational growth (or extinction).

To that end, he has written 14 H.R. training films on customer service, motivation, and leadership. He is also the author of nine books, including his two newest BEHAVE LIKE A START UP…and SUCCESS: IT's ON YOU.

Today, Ross is one of the most sought after keynote speakers on the subjects of Customer Empathy, Personal Motivation, Leadership and Business Relevance.
Books