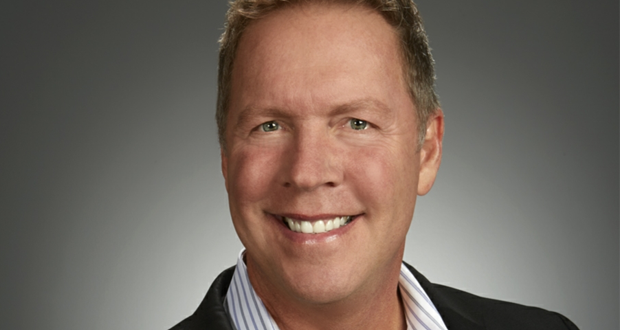 Scott Deming
Speaker, Trainer, Corporate Consultant & Best Selling Author
Traveling From
North Carolina
X
Program Descriptions
Creating the Ultimate Customer Experience
We have all heard the common tilt towards customer service based communications, but companies very rarely align their staff to meet the consumer's expectations. Creating the Ultimate Customer Experience involves serving as a loyal evangelist to your brand, and the products and services that support the organization. Scott's keynote will help you bust through the common rhetoric and jargon to really determine your brand: who you are, what you do, and what you sell. From here, your team will learn to connect with customers like never before while creating the opportunity to build a cult following within your industry.

Perceptual Reality
This keynote speaks to product marketing and branding, allowing companies to ascertain the difference between what is being sold, and what customers hold as expectations for your products and services. Perceptual Reality includes many examples of reality vs. perception with concrete details to help you translate the message to tailor fit your company's needs. There are many dangers that lie within assumptions, especially in an aggressive marketplace. Scott's keynote will help you reach potential consumers with a keen eye towards meeting and managing their expectations.

Powered by Purpose
If you feel your mission statement has lost its place as the guideline in your organization, Powered by Purpose can help you steer back on course. This keynote focuses on strong leadership and teamwork and challenges the audience to investigate their personal values and the place they hold in making daily decisions. Each small decision drives a company's purpose. Organizations passively choose their course of action every day, but an organization that is Powered by Purpose is actively engaged to hold true to the course.

Other Services
In addition to the keynote speeches listed above, Scott Deming routinely offers educational seminars and breakouts for conferences and conventions throughout the world. His focus on leadership skills and customer service are presented in a fresh way that has helped a vast array of organizations.

There is a lot to be learned through a keynote presentation or a seminar, but those who want to delve further often look to Scott's acclaimed training programs for truly impactful changes. In person, classroom style sessions will give your company the boost needed to positively alter behaviors to build a brand experience that is unparalleled. In-depth consulting is also available.
Why Book Scott Deming?


He is an expert in creating marketing, communication and service strategies that deliver over the top results and turn every customer into a loyal evangelist for life.
He shows companies and individuals how focusing on relationships and creating loyalty has a larger impact on the bottom line.
Scott helps audiences understand the difference between a typical service and an uncommon, innovative and emotional experience.
Scott Deming draws on over thirty years of real, in the trenches, corporate life. He is a highly respected and sought after speaker on the topics of sales, branding, business and leadership. His business acumen is broad and deep and his presentations are high energy, on point, relevant and truly effective. Deming has held many board positions, been involved in corporate and non-profit start-ups and has created and managed some of the most successful national marketing and sales programs in his clients' industries.

After over twenty years of taking care of business in the boardrooms and conference rooms with CEOs, COOs, CFOs, management, and staff, he took his depth and breadth of experience and packaged it into the most dynamic and effective keynote and training programs ever. Scott sends his attendees away not only excited to make a change, but armed with the tools to do so.

Deming has spoken across the globe for companies such as AT&T, The U.S. Treasury, Price Waterhouse Coopers, McDonald's of Eastern Europe, General Motors, Royal Carribean, Verizon Wireless, 3M, Chipotle, Frito-Lay, AstraZeneca, United Technologies, Mutua of Omaha and so many, many more!

As one national publication wrote: "Scott Deming's leadership and customer service processes are more like the ten moral principles for great business practice and success!"