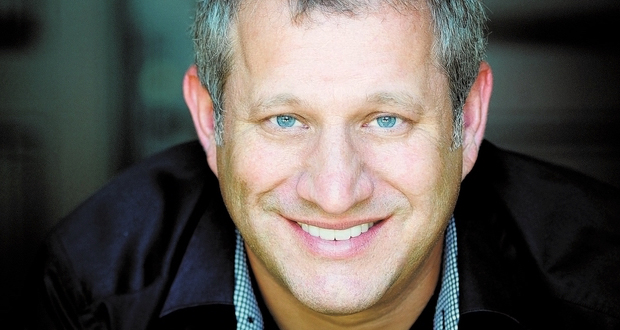 Scott Flansburg
The Human Calculator
X
Program Descriptions
CORPORATE
The Human Calculator® has been coaching professionals in the work place to use his positive and efficient mental skills for over 20 years, all while providing an entertaining show. Inviting Scott Flansburg to join any corporate event will inspire and motivate members of your company to utilize their own mental capacities in new ways and, consequently, increase your bottom line.

While Scott puts forth effort to encourage children and students to use his astonishing mental math techniques, he is also seasoned with many years as a motivational speaker in any company setting. His past corporate appearances include the Human Calculator® as a keynote speaker at organizations including NASA, IBM, Polaroid, Unocal, Math Counts, Software Publishers, Tony Robbins Seminars, The Smithsonian Institute, and National Council of Teachers of Mathematics among others.

Just as people challenge Scott, almost every day to calculate large math problems in his head, he can coach your employees to love mental math as well as any other mental challenge in the office.

SCHOOLS
With over 20 years of educating people of all ages throughout the world, Scott Flansburg knows what it takes to turn kids and adults of any age into a Human Calculator®. His revolutionary techniques to unlocking the secret to numbers are proven to improve your mental calculation skills, just ask any of the THOUSANDS of students he has successfully taught. As an experienced 'edutainer' and World Maths Day Ambassador, Scott tours the world with the mission to inspire kids to learn his original way to think about math.

Scott's educational programs are packed with excitement, mind-blowing demonstrations, and hands on learning to give each student the best possible learning experience. His programs can be tailored to fit any time schedule your school may have, and incorporates multimedia to enhance the creative learning process. In addition to Scott's classroom demonstrations, students in your classroom can be motivated and inspired by Scott's unique talents through his education bestselling children's book, "Magic Math for Kids."

As an Ambassador of the World Maths Day, Scott's classroom programs are designed to give students the confidence and support to further their mathematical pursuits and even join in the games. During World Maths Day, students have the chance to play up to 100 mathematical games against others from around the world for the chance to appear in the Hall of Fame.

Taking the time to learn and improve the skills in math and problem solving that you already have is a very important step, and that is what Scott does best. Every time Scott educates and reveals his methods for rapid and accurate calculations he is careful to explain each and every step in detail, giving students a complete and thorough understanding of numbers.
Scott Flansburg, known as The Human Calculator® (a nickname given to him by television star Regis Philbin) is an educator, speaker, Guinness World Record holder, bestselling author, and host of 'The Human Calculator' tv show on the History Channel International.

Scott has been teaching mental math shortcuts and entertaining people around the world and on television with his superhuman skills for more than 28 years. He earned this nickname as a result of his remarkable abilities to perform rapid mathematical calculations including addition, subtraction, multiplication, division, square roots and cube roots with amazing speed and calculator accuracy using only the power of his mind.

Scott is a multi-award winning Guinness World Record holder for the "Fastest Human Calculator" which includes correctly adding a randomly selected two-digit number (38) to itself 36 times in 15 seconds without the use of a calculator (faster than a person could do with a calculator). According to a recent scientific study, his mental calculations are faster than his ability to speak the answers.

Now an elite "edutainer," Scott travels the world speaking to educators, parents, corporate leaders, and thousands of students each year, teaching them about mental math and demonstrating his world record abilities. His mission is to help people improve their basic arithmetic skills regardless of their age, and show them that numbers can be fun. Scott is an accomplished author of two very successful books published by HarperCollins, 'Math Magic' and 'Math Magic for Kids.'

Scott frequently makes appearances on many of the leading talk, radio and news programs including: The Oprah Winfrey Show, The Tonight Show with Jay Leno, The Ellen DeGeneres Show, NBC's The Today Show, ABC's Good Morning America, Stan Lee's SuperHumans, Discovery Channel's More Than Human, Dateline, Coast to Coast AM with George Noory, Larry King Live, NPR, CNN, ESPN and USA Today.

Additionally, Scott has been the featured keynote speaker for many major corporations, organizations and events including: AT&T, DIRECTV, NASA, IBM, Polaroid, Unocal, Math Counts, Software Publishers, Tony Robbins Seminars, The Smithsonian Institute, Oprah Winfrey's Leadership Academy for Girls in South Africa, National Council of Teachers of Mathematics, as well as thousands of appearances at schools and companies around the world.