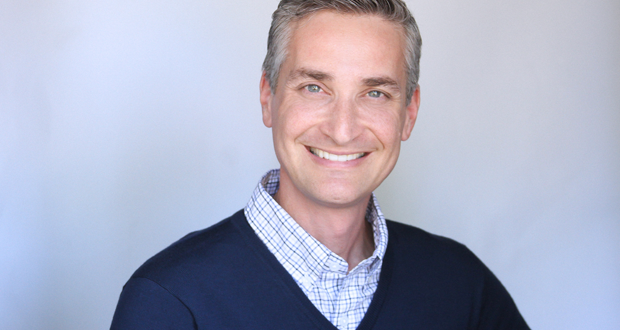 Scott Greenberg
Former Award-Wining Edible Arrangements Franchisee, Top Corporate and Franchise Speaker on High-Performance Mindset and Great Customer Service
Traveling From
California
X
Program Descriptions
THE NEXT-LEVEL FRANCHISE: Game-Changing Steps to Grow Your Business and Become a Wealthier (and Healthier) Franchisee

KEYNOTE FOCUS: Business Growth, Mindset, Motivation, Peak Performance

Are you hungry for ideas that will take your business to the NEXT LEVEL?

Get ready to achieve breakthrough performance and growth! In Scott's signature and most-requested keynote, he will share with you how to transform your business from average to extraordinary. Scott helps franchisees think, lead and serve at a higher level. With over 10 years as an award-winning, multi-unit franchisee and coach for countless brands, he will show you HOW top franchisees achieve consistent, profitable results (beyond doing more marketing and finding better employees).

Get out of your head and get into your business so you can:


Increase productivity, efficiency and streamline operations
Build MORE WEALTH from the operation you already have
Make smarter business decisions with more strategy and less emotion
Inspire employees and delight customers
Reduce stress, maintain a healthier lifestyle and have more fun running your business

NEXT-LEVEL SERVICE: TRANSFORM TYPICAL TRANSACTIONS INTO UNFORGETTABLE EXPERIENCES

KEYNOTE FOCUS: Customer Service, Customer Loyalty, Sales, Competition, Mindset

Do you want more transactions and bigger tickets? Do you want to outperform your competition without having to out-advertise them? Are you ready to turn your customers into raving fans? When you focus less on what customers spend and more on how customers feel, EVERY transaction will become a marketing opportunity; make them feel great and they'll do your marketing for you. If you're ready to learn how TOP business owners stay in the winner's circle, this presentation is for you. Scott gives you powerful tools to create a service culture that grows loyalty and word of mouth, and translates success into bigger ticket sales. He'll show you how to replace robotic customer service practices with NEXT-LEVEL experiences that ensure customers remember you, talk about you and can't wait to come back.

Discover Scott's field-tested and award-winning approach that will help you:


Deliver a customer service experience that distinguishes you from the competition
Make EVERY transaction a marketing opportunity that brings customers back
Optimize your digital footprint by improving your online ratings and reviews
Increase ticket average, customer frequency and word-of-mouth advertising
Apply the "Above/Below Effect" so you can not only build your brand, but improve your reputation

NEXT-LEVEL LEADERSHIP: HOW TOP PERFORMERS THINK, THRIVE & MOVE OTHERS TO GREATNESS

KEYNOTE FOCUS: Business Growth, Leadership, Mindset, Motivation, Peak Performance

Why do some people get better results than others? Some blame circumstances like the economy, competition or innate talent – factors we don't control. Others believe it's strategy and sweat. But plenty of people are working hard under favorable conditions with little to show for it.

The real differentiator is something less tangible, but most critical. It's the one characteristic that great leaders, top salespeople and champion athletes all have in common. It's what gives them their edge. That factor is their mindset.

Nothing influences our external results more than the way we manage our internal thoughts. Mental discipline helps us see opportunities and influence others. It allows us to cultivate better relationships and solve problems. When we think better, we work better. And that's when we get results.

This program will help you replicate the mental strategies NEXT-LEVEL leaders use to get ahead. You'll learn to overcome the most common mental blockers and refocus on the work that matters most. Obtain practical ideas for elevating your personal and professional performance, and lead others to do the same.

Learning Outcomes:


Build more confidence & resilience
Overcome mental blockers and reduce stress
Navigate more effectively through change and adversity
Make smarter business decisions with more strategy and less emotion
Elevate the individual and group performance of your team

THE NEXT-LEVEL EMPLOYEE: BUILDING THE TEAM THAT WILL BUILD YOUR BUSINESS

KEYNOTE FOCUS: Leadership, Employee Retention, Team Building, Corporate Culture

Do you want to create an environment of continuous personal, professional and organizational growth?

It's time to tap into NEXT-LEVEL management strategies top leaders use to expand their business from the inside out! Scott's counterintuitive approach to building high-performing teams isn't about how to assemble a functional staff, but how to build a superstar CULTURE. In Scott's high-energy presentation, you'll learn how to inspire employees to run your business so you can focus on GROWING your business.

Discover Scott's powerful approach to:


Create high-performing teams that collaborate, WOW customers, and improve company culture
Become a talent magnet without increasing labor costs
Retain employees who solve problems instead of creating them
Spend less time recruiting and more time growing your franchise
Enjoy the PEACE OF MIND knowing your business is in good hands

THE COACHING CURE™ What Every Manager Needs to Know to Retain Employees, Coach Them to Greatness and Keep them Engaged

WORKSHOP FOCUS: Team Building, Leadership, Cultural Transformation, Employee Engagement

Do you want to spend more time growing your business and less time putting out fires? Do you want to build employee skills without losing their enthusiasm? Are you ready to go from "My employees don't care" to "I couldn't do it without them"? Discover Scott's proven, field-tested system that has managersraving! Rooted in real-world experience, this simple coaching system allows managers to quickly diagnose an employee's needs and prescribe the best coaching method. Whether you're a CEO or Shift Lead, if you manage other people, The Coaching Cure will make your life a whole lot easier and their work a whole lot better.

A fantastic follow-up workshop to any of Scott's keynotes…

Get ready to see immediate, powerful results that will:


Empower your managers with simple, proven steps to engage and INSPIRE their employees
Create a common language among management for evaluating employee performance
Ensure top employees stay great, feel challenged and elevate others
Re-engage employees who may be bored, burnt out or slipping
Transform your employees into leaders who will help you grow your business
Why Book Scott Greenberg?
Scott is an award-winning Edible Arrangements franchisee: winning the "Best Customers Service" and "Manager of the Year" awards out of more than 1,000 franchises worldwide.
Scott is the top corporate franchise keynote speaker. He's has spoken in US and internationally to corporate groups, franchises, and educational institutions on: Leadership, resilience/overcoming adversity/adapting to change, team building, employee engagement, and customer service.
Scott brings his real-world experience (Edible Arrangements, and beating cancer) to lend credibility to his High-Performance Mindset message. He provides content, humor and encourages audience interaction.
Looking to grow your business? Improve you teamwork? Increase your sales?
 Getting better at anything takes more than a strong skill set; it also requires the optimal mindset. Scott Greenberg helps leaders and their teams develop both.

For over 20 years, Scott has captivated audiences with his high-energy presentations on leadership and peak performance mindset. His diverse client list includes Nike, Amgen, Merrill Lynch, the Wyndham Hotel Group, the U.S. Air Force and countless other businesses and associations. He's presented in all 50 U.S. states, as well as in Canada, Ecuador, Jamaica, Aruba, Croatia and Saudi Arabia.

In 2005, Scott built his first of two "Edible Arrangements" franchises in Los Angeles. Applying the principles he discusses on stage, his company won the Edible Arrangements "Best Customer Service" and "Manager of the Year" awards out of more than 1000 franchisees worldwide.

Scott received his bachelor's degree from UCLA in 1992 and was awarded a scholarship to attend graduate film school at New York University. He was diagnosed with cancer after only one semester and returned to California for treatment. After successfully beating the disease, he celebrated by running the Los Angeles Marathon to raise money for cancer research. Scott currently lives in Los Angeles with his wife and two kids.
Elements of Scott's Presentation that he Shares from Running two Award-Winning Edible Arrangements Franchises
Leadership: A leader's primary job is to bring out the best in those they lead. It's not enough to train and belt out orders. To maximize their performance, you must help them identify and overcome their mental blockers. Then you must refocus them on the organization, its mission and those they're trying to serve.
Resilience/Overcoming Adversity/Adapting to Change: Scott dives into the mental side of adversity, with lot of personal stories, humor and tips for adapting and finding inner strength. He helps attendees work through tough times, which involves strategy, but also learning to let go and manage your head.
Building Teams & Engaging Employees: Scott focuses on the mindset of culture. Some teams have behaviors and habits that strengthen the group and promote collaboration, while others are dysfunctional. A great team is not something you achieve. It's something you cultivate and maintain. Depending on whether it's a keynote or breakout session, Scott talks about good hiring, training, motivating and teambuilding. He shares how great employee engagement helped his Edible Arrangements franchise succeed.
Customer Service: Customers want a meaningful, unique experience with emotional resonance. To achieve this, you can't just implement policies. That's when customer service become impersonal and robotic. You must instead hire right and instill in your team a service philosophy (mindset) that's all about human connection.