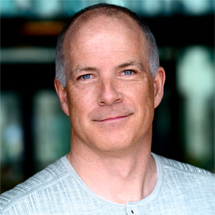 Scott Kress
Team Building Trailblazer
Traveling From
Ontario, Canada
X
Program Descriptions
Learning in Thin Air Everest Keynote
What is it that separates success from failure? What allows some leaders and teams to achieve greatness where others stumble? Today's business environment is more complex than ever and presents a series of mountains, which must all be scaled. While there is always a leader breaking the trail to the top, they cannot do it alone. Great success comes from the synergy of great leadership, teamwork, and personal focus.

This presentation will introduce models and concepts in the areas of leadership, vision, change management, communication, circles of influence, personal accountability, personal drive, team development and goal setting while blending them into a highly engaging, motivational, and entertaining story.

Scott's keynote can be 60 or 90 minutes in length. The 60-minute version shares the story of Scott's ascent of Everest and the tools and strategies that created success. In the 90-minute version Scott is able to start with a story of failure and the leadership and team learning came from it. The contrast of the two makes for a very compelling message.

Achieving The Outrageous Keynote
Never one to be idle, in December of 2016 Scott completed a 960km unsupported ski to the South Pole. Scott is now the 7th Canadian to ever accomplish this and one of less than 100 people in history. Along with this achievement comes a new keynote "Achieve the Outrageous". In this presentation, Scott will share the story of his punishing 44-day expedition across some of the most hostile ground on the planet. As always Scott will punctuate this adventure with learning and application. Whereas his Everest presentation "Learning in Thin Air" has a strong team focus, "Achieve the Outrageous" is aimed at helping the individual within the team perform at their peak. Any company, leadership team, departmental team or individual seeking to achieve a big goal will benefit from this presentation. Scott will share his insights into goal setting, overcoming adversity, perseverance, and so much more.

Keynote Workshop
Take your next training workshop to a higher level. Scott has revolutionized the training program by blending a motivational keynote and a training workshop. Custom designed for your group, this half- or full-day workshop integrates Scott Kress' extremely popular keynote with a custom array of activities, models, tools, theories and strategies that meet your learning and development goals. The riveting story makes this workshop highly engaging, and the content makes it valuable to your team and your organization.
Why Book Scott Kress?
Scott is a man of endless ambitions and a matching success rate. He is highly educated, continues to educate, and has founded his own business.
Scott's life passion is to help others lead and succeed, whether in the classroom or during a keynote. Scott custom designs every program for his specific audience and what they need to achieve.
Scott Kress is a masterful storyteller, a leadership trainer, an Executive MBA Professor, an author and a life-long mountaineer. He is one of the very few people in the world who has summited Mt Everest. In fact, he has climbed the highest peak on each of the 7 continents plus skied to the South Pole and the North Pole. A feat that few people in history have accomplished. Scott has been adventuring for over 25 years, and in his other life he is a leadership and team performance expert teaching at some of the world's leading educational institutions. He is uniquely qualified to provide you with insights on how to scale your mountains in business and in life.

Scott's presentation will contain not only gripping stories from his adventures, but Scott will demonstrate the strategies that have led to both success and failure and how these strategies can be applied to your personal, team and leadership development.
Books

Learning in Thin Air