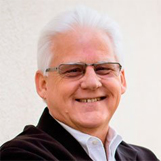 Steve Anderson
Practical Technology
X
Program Descriptions
Creating a Customer Experience Your Clients Expect Today
Providing good customer service is no longer good enough. Today's consumers are changing fast. Their expectations of what makes an excellent customer experience are changing even more quickly. Successful agencies that look toward the future will be adapting and changing as fast or faster than the consumers they serve. This program provides a roadmap for what it takes to create an experience that will keep customers coming back.

Managing E&O Exposures in a 24/7 World
Technology plays a vital role in effectively managing today's insurance agency. The same technology also presents risks and challenges that need to be addressed and managed to minimize errors and omissions claims. This class will explore various techniques being used by agencies today, and the E&O challenges these technologies create. Email, electronic documents, remote workers, interactive websites, company and agency service centers, and client self-service are some of the topics tackled. Specific recommendations on how to reduce an agency's exposure to potential problems are provided. These issues are not going away. Attend to learn how to protect your organization.

Going Beyond Best Practices
Best practices have been a tool agencies have used to gauge how their operation stacks up to other agencies by looking at what's worked in the past. Looking at past successes no longer guarantees future success. How we sell, market, communicate, collaborate, innovate, and learn are all changing faster than ever. Going beyond best practices helps agencies learn how to look ahead at what will be successful as they test, experiment, fail, learn, and get better at creating an excellent customer experience. Agencies that are willing to look ahead will be the successful companies in the future. A Beyond Best Practice Agency is not satisfied with being in the top 25%; they strive to be in the top 1% and are the leaders that other agencies follow.

A Balanced Approach to Agency Marketing
The marketing activities that agencies have relied on for many years to retain existing clients and generate new business are not working as well as in the past. The new consumer is using the Internet for researching all types of purchases, including insurance policies. New mobile computing platforms, including iPads, smartphones, and other mobile devices are redefining what it means to "stay in touch."

Even with all the new "stuff," people still want to buy from people. Moreover, this is why independent agencies should not be afraid of this transformation. Companies can take advantage of this change and grow their agencies if they are willing to think differently about marketing and sales. This presentation details the six key elements of a successful strategy that will produce increased retention and generate new business.

Becoming a Master of Internet Presence
Showing up on a Google search results page is a key way to generate new business. However, being found on the Internet takes much more than having an old agency website and a Facebook page. Maximizing your Internet presence so that anyone can find you requires understanding how search engines work and then learning the specific steps that anyone can take to increase his or her chances of being visible in a search. The good news is that it costs little to nothing to get started. This presentation details what you need to do to get started.

The Benefits of Mastering LinkedIn
LinkedIn—the leading social platform for professionals—now has over 93 million members in the U.S. The networking, referral, and prospect research opportunities are vast for insurance agents and brokers—if they take advantage of all LinkedIn has to offer. At a minimum, every sales person in your organization should have a fully completed LinkedIn profile. We strongly suggest that every individual in your office also have a complete profile. This session demonstrates the benefits from an active LinkedIn presence and demonstrates how to get started.

Client Information Security: Protecting Your Agency & Clients
Personal information is at the core of every insurance organization, ranging from customer information to employee information to operational information to financial reporting. If leaked, stolen, hacked or altered in any way, it may impact the organization's revenues and profits, reputation and brand, customer perception, and may result in regulatory or legal action. It thus becomes imperative for any insurance organization to keep its information secure. This presentation explores how data breaches occur and provides specific guidelines on how any insurance organization can properly protect that information.

Cyber Liability—The Wild West of Insurance Coverage
The Internet has dramatically and rapidly altered business. Online transactions are the new normal. These changes present opportunities for clients, but also pose significant risks. These are exposures they look to you—their agent—for protection. Cyber Liability Insurance is currently the wild west of insurance coverage. Do you know what you are selling? This session reviews the ten insurance agreements as well as coverage options. You will leave with a better understanding of what you need to know to protect your clients and your agency.

The Digital Revolution: Effective Document Management
In this electronic age, it is becoming increasingly important for agencies to learn how to manage all types of documents efficiently. In the past, this has meant managing paper files. Today, every agency needs to manage an increasing volume of electronic records as well. This session will help any size agency understand the issues involved when creating an electronic document management system. The nuts and bolts are explained so you can learn how to use this tool in your agency. A successfully implemented document management system will help every agency lower costs, improve customer service, reduce data entry errors, eliminate lost files, reduce file space requirements, and allow for managing the flow of information.

Taming Your Outlook Inbox
Email is one of the biggest productivity drains in an agency today. You can't live without it. The key to being productive with email is to learn how to manage your Outlook in-box effectively. With a little work and perseverance, getting your in-box to zero items is an achievable goal. This session will highlight ten essential steps necessary to tame your Outlook in-box. It will offer practical advice you can take back to your office and immediately implement.

How to Add 5 Hours to Your Week Without Working Harder
The latest and greatest technology tools are great, but are they helping you get more done in less time? Insurance technology authority Steve Anderson will explore ways you can add at least five more hours of productivity to your workweek without working longer.

Steve will show you his most productive hardware tools, software platforms, and mobile apps that he uses every day to maximize his productivity. These tools could be your key to freeing up unproductive time so you can accomplish more of what matters to you the most.

Growing Personal Lines in the Digital Age
Personal Lines can represent the highest margin book of business an agency can develop. Marketing, selling, and servicing personal lines business today is much different than it was just a few years ago. Consumer expectations have significantly changed. Agencies need to understand and adapt to these changes if they are going to be able to take back personal lines. This class will explore current consumer expectations, how marketing and customer service has changed, as well as specific steps agencies can take to build a profitable personal lines book of business.

Selecting the Best Agency Management System
Technology plays a vital role in effectively managing today's insurance agency. This same technology also presents risks and challenges that need to be managed in order to minimize your errors and omissions exposure. Selecting an agency management system is key to being able to effectively maintain and process client information. This session will explore a method for evaluating and selecting the best system for each type of agency.

The Virtual Agency: How to Sell and Service Anytime, Anywhere
With high-speed data lines, cloud-based platforms accessed through Internet browsers, VoIP phone systems, and active customer friendly websites, why do we all gather at a single expensive location to work? Offices are scaling back and allowing for a core group of rotating employees to keep the shop open while allowing others to work from home or any other place they have access to browser software. Is this the future? Can it actually save money? How do we monitor activity? What are the human resource issues? What about worker's compensation? Keep an open mind and explore this intriguing concept in more detail.

Tips & Tools for Managing a Remote Workforce
The explosive growth of multi-location and branch office operations, teleworking, and outsourcing options has made managing a distributed workforce effectively an important skill for agency managers. Effective collaboration, keeping communication flowing, and making sure the work gets done is a significant challenge. This session will provide tips and tools for helping your staff work more effectively in a remote environment. It will also provide information on the latest in collaboration technology, performance tracking, and outsourcing options available to the insurance industry.

The New Sales Manager
Creating a stream of new prospects interested in your products and services will be key to surviving and thriving in the continued soft economic environment. Just hiring more producers is an outdated strategy. Agencies must get better at understanding and implementing marketing programs that generate leads—and the Internet must be an essential part of this plan. "The New Sales Manager" will help you understand these new marketing concepts and responsibilities.

Cool Tools, Gadgets and Gizmos
Technology! You may love it or hate it, but you can't operate an agency without a broad variety of technology. This session will explore the latest in new technologies that help agents to manage more efficiently and grow their companies. The session will review the latest software, hardware, and Internet sites that agents should know about to help them stay competitive. Learn from concrete examples just how each of these tools can help increase productivity and effectiveness in an agency—all from the perspective of a licensed agent who grew up in the trenches just like you.

Mobile is the Next Big Thing
Every prediction of the growth of smartphones and tablet usage has fallen far short in their estimates of how fast mobile use is growing. The iPad is one of most quickly adopted consumer devices ever—and the financial services industry is adopting it even more rapidly. Agents are replacing their laptops with iPads in greater numbers. Mobile devices are everywhere and are used by everyone! Many of your clients of all ages will want to communicate with your agency and connect with your services via tablets, smartphones, and even ebook readers. Is your office ready? Does it matter if your website is mobile friendly? Do you need a mobile app for your agency? Steve presents an overview of mobile and explains its rapid growth. He shows how mobile is being used in insurance agencies and offers advice on how to get your sales and internal staff ready to use this technology to improve customer service and add value… and, of course, to make money.

Marketing Your Agency in the 21st Century
This program will help insurance agency staff take a new look at how to attract a new generation of consumers to their agency. Today's consumer demands a different type and level of communication than at any time in the past. Agencies must respond. Technology tools have been available for some time that helps agencies provide proper protection to their clients. In a rapidly changing environment, insurance agents must learn to adapt and innovate. The class will explain how an agency organization can use current and emerging technology tools to connect more effectively with future consumers.

How to Sell and Service Small Commercial Business
Small commercial business can be one of the most profitable books of business for an agency—if they create the right strategy to reduce the cost of acquiring this type of low revenue business. They also need to streamline and automate ongoing servicing activities. This presentation details how single-purpose websites can be effectively used to create niche markets for generic main street business. Technology, effectively implemented, can provide the agency with the ability to provide quality customer service at a reduced cost.
Why Book Steve Anderson?


Steve Anderson hits it out of the ballpark – and he speaks on technology! Who knew it could be this interesting and practical? Attendees consistently come away from Steve's presentations with practical information on how to maximize profits using common sense technology.
Steve Anderson is a seasoned business and technology veteran speaking on using technology in practical ways that are practical, effective and will actually improve profits.

Steve understands that talking about technology can overwhelm some people and his excitement and passion about using technology is contagious. It would seem hard to keep people awake when talking about technology but Steve has a charisma that keeps people engaged and participating (despite their preconceived ideas of the subject matter) with his contagious enthusiasm!

For the last 15 years he has crossed the nation speaking at places like SAFECO, AAA, Nationwide as well as small and midsize engagements.

Whether he's the Keynote, Featured Speaker or Emcee, Steve Anderson will hit it out of the ballpark. Just how does he do it?

Steve Connects Conversationally
Steve knows how to translate what some people think of as "geek-speak" into practical terms that connect with his audience. What some people think of a boring and often frustrating, Steve makes come alive as he talks about how technology can be used to make businesses and life, more effective… and even more fun.

Steve Understands Current Issues and Future Implications
Everyone knows that that world is changing exponentially because of technology. From business management systems to Social Media, Steve is able to analyze what's happening now and explains its implications for the future. As the saying goes, "You can't get there if you don't know where you're going." Steve helps you with a roadmap to where you are now and where, like it or not, you will be going in the future.

Steve Delivers a "Take Away"
Steve makes sure that everyone walks away with a "take away." He knows that everyone is at a different place in their view towards technology – but he integrates "the good, the bad, and the ugly" of technology to be used to make your efforts more effective, practical and ultimately, more profitable. Your audience stays engaged in ways that will surprise them.

That's how Steve Anderson will take your conference to the next level.
Technically, Steve can speak on whatever you want. Below you'll find several "suggestions" based on recent presentations to jog your mind and get you thinking. Whatever you want, he can talk about it.