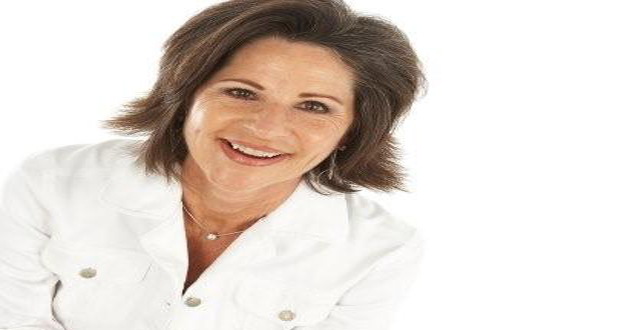 Susan Clarke
Specializing in the FUN-Damentals of Work
Traveling From
California
X
Program Descriptions
The FUN-damentals of Attitude: How to Turn a Positive Attitude into Positive Results
In today's world, having a positive attitude is often given as a secret to success, but how do you get it, hang onto it and spread the fever to others? The power of a positive attitude affords you maximum flexibility - you can adapt, change, and even evolve so that you can respond appropriately.

The FUN-damentals of Believing, Achieving, and Succeeding
Are you challenged in achieving your vision? Do you need a clear picture and motivation to take action? Create a breakthrough! In order for you to get what you want out of life, you need to have a clear picture and then you need to take action. In this highly entertaining and thought provoking program, Susan will take you through the process of believing, achieving, and succeeding.

The FUN-damentals of Communication
This program is designed to show you why different behavioral styles require different communication styles. You will learn how to open the door of communication with the appropriate tone of voice, words, body language and pace of speed and action.

The FUN-damentals of Emotional Intelligence
Did you know that it's your IQ (Intellectual Intelligence) that gets you hired and your EQ (Emotional Intelligence) that gets you promoted and increases your income? Did you know that salespeople who are optimistic sell on average 37% more than their negative counterparts? The five areas of Emotional Intelligence covered in detail are: self awareness, Managing emotions, Motivating yourself, Recognizing emotions in others, and Handling relationships effectively.

The FUN-damentals of Relationships
Susan uses her trademarked humor and frankness to actually take you on a step-by-step journey towards examining your behavior. She first provides you with the tools to understand yourself. Then, she gives you the tools so that you can understand others. You walk away armed with proven ideas that will help you achieve your relationship goals with colleagues, superiors, family, and friends.

The FUN-damentals of Generations X&Y!
In today's ever changing and diverse work environment, in order to survive and thrive you have to be able to relate to and identify with the people you come in contact with on a daily basis. Generation X's are fiercely independent and amazingly entrepreneurial. And then, just when you thought you had your employees figured out, in comes a new generation! The Why Generation was born after 1980 and if you want to keep this young talent, (that's right, they are extremely talented) you better understand how to lead them. Attendees will walk away armed and recharged to go back into their offices and create an environment that allows both Gen X's and Gen Y's to flourish and breathe new life into their associations.

The FUN-damentals of World Class Service
Do you have a team of professional players who are all committed to providing a "total quality experience" to each and every customer they come in contact with? In this program Susan guides you in the process of identifying the needs and expectations of your internal & external customers. She then focuses on creating leaders who can model the behavior and have the ability to communicate "World Class" service to their teams.
Why Book Susan Clarke?


Susan Clarke is the President and CMO… Chief Motivating Officer… of USC! The University of Susan Clarke. She teaches people in her seminars and play shops how to have FUN at work and on the playground of life. Her curriculum and strategies are based on 40 years of real life experience combined with expertise in the areas of behavior, values and attitude. Her direct, highly interactive and entertaining approach to service inspires and energizes companies and their employees to build a practical framework for exceeding their internal and external customer's needs and expectations immediately.
Susan Clarke is the President and CFO... Chief FUN Officer... of her company. She has an attitude – a positive one – and can show you and your team how to have a positive attitude too. One that will positively translate into profits. She provides the tools they need to have FUN at work and on the playground of life!
Your return on investment comes in the form of better and more attentive service, higher morale, deeper rapport, and staff that takes ownership. If you are looking for a speaker who connects easily with an audience and arms them with ideas they can implement immediately then Susan is the obvious choice.
Her style is direct, highly interactive, and entertaining. Her strategies are based on 40 years of real life experience combined with expertise in the areas of behavior, values and attitude.
With today's shrinking economy and growing competition, it has never been more critical for you to get and keep customers, guests, members and clients.
Her audiences fully understand the importance of making people feel good about spending their money so they want to come back and spend more!
Susan started her professional speaking career in 1982 and feels very fortunate to have worked with so many great people and great companies. As a result of that, she has become very selective and only speaks to groups that she knows she can bring value to their meeting.
She has spoken to such diverse groups as the National Association of Transplant Coordinators and Portable Sanitation Association International.
What makes her programs so consistently highly rated is because she does the research. And Susan says, "If I ever need an organ transplant I know exactly who to call!"
The highest compliment she can get from a meeting planner is when they say, "She did her homework."
Her long list of clients includes the Retail, Hospitality and Healthcare Industries along with a number of Associations.