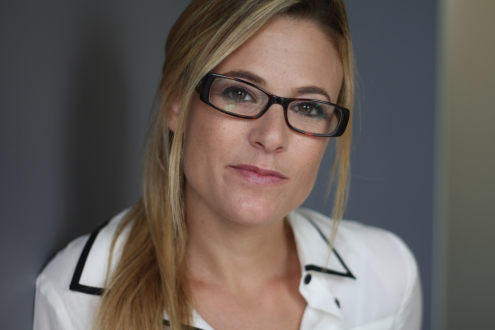 Tali Sharot
Author, Neuroscientist and Authority on Human Behavior
Traveling From
Massachusetts
X
Program Descriptions
Driving Successful Innovation: The Surprising Power of Expectations
Successful innovation hinges on the ability to find new solutions to existing problems. Solutions that 1) other people did not think of, 2) did not dare to implement, 3) failed to carefully plan out, or 4) never managed to get working. What is it that makes certain individuals and organizations more likely to prosper at each of these steps? Based on surprising findings from social science, neuroscience and economics Tali Sharot shows how expectations can drive innovation. From directing our imagination towards promising solutions to increasing the likelihood that companies will launch new endeavors by biasing risk perception, (seemingly) unrealistic optimistic predictions have been linked to effective entrepreneurship. Yet, innovators are confronted with a paradoxical task: to remain confident while being mindful of potential obstacles. In this talk Sharot presents methods and practices that leaders can implement to induce real positive expectations, ones that trigger novel ideas and successful implementation.

The Business of Moving Others: Using the New Science of the Mind to Induce Behavioral Change
A major goal of managers and companies is to induce behavioral change. We want to influence the actions of our clients, employees, colleagues (and even our kids) in positive ways. But are we using the right tools? In this presentation Tali Sharot demonstrates that by relying on empirical findings from the behavioral sciences we are more likely to have an effect on peoples' beliefs and actions. Tali uses her own cutting edge science to highlight the power of providing positive information over tactics that involve scaring people into action. People are more likely to listen when you tell them how things can be better, rather than where the dangers lie. She explains how we can use innate human biases (such as the tendency to conform) in subtle ways to nudge people in the right direction, which biases are universal and which differ with culture, gender and age.

The Hidden Pitfalls of "Crowd Wisdom": How Can Leaders Lead In a World Where One Hundred Brains Are Perceived to be Better Than One
The very fashionable approach to decision making, popularized by "The Wisdom of Crowds", is that whether selecting a business strategy or a dinner menu the more brains contributing to a decision the better. Crowd sourcing is all the rage and none of us dare make a decision without consulting online forums. But new findings show that the crowd is wise as long as the people in it are making their judgements independently, oblivious to what the next guy is thinking. How often does that happen in life? Not often. We are social creatures and our default setting is to interact. It turns out that humans become increasingly irrational when making decisions together. In this presentation scientist, Tali Sharot, will turn to findings in psychology and behavioural economics to highlight under which circumstances two, three or one hundred brains are better than one, and when they are considerably worse. Tali will show the audience how to identify situations when groupthink can be helpful and when it can be detrimental.

Raising our Heads out of the Sand – Effective Decision Making and How to Avoid Pitfalls by Managing the "Ostridge Effect"
Many of our costly professional and personal mistakes could have been avoided if we had taken a good look at the evidence in front of us. Take the financial meltdown of 2008; economists have concluded that warnings signs were out there and timely action could have saved the market. Why then do we insist on imitating an ostridge, and is there anything we can do to raise our heads out of the sand? In this presentation Tali Sharot explains the dangers of the "ostridge effect" to managers, policy makers and companies. Using her own work as well as other's from psychology, neuroscience and behavioral economics, Tali shows that the tendency to look away when reality is undesirable is fundamental to human nature and thus difficult to overcome. It is therefore crucial to form strategies and policies to manage this human tendency before it leads to disaster. Tali outlines best practices for leaders and employees that will help do so.
Why Book Tali Sharot?


A leading expert on human decision-making, optimism and emotion, neuroscientist Tali Sharot combines research in psychology, behavioral economics and neuroscience to reveal the forces that shape our decision, beliefs and inaccurate expectations of the future—and how those can be altered (or sustained).
Tali Sharot is the director of the Affective Brain Lab. She is a Professor of Cognitive Neuroscience in the department of Experimental Psychology at University College London and a Wellcome Trust Senior Research Fellow. Prof. Sharot holds a BA in Economics and Psychology from Tel Aviv University and a PhD from New York University. Sharot has held fellowships from the British Academy and the Forum of European Philosophy. Sharot's research integrates neursocience behavioural economics and psychology to study how emotion influences people's beliefs, decisions and social interactions. Awards in recognition of this work include the British Psychological Society Book Award and the Society for Neuroeconomics Early Carer Award, among others.
Books