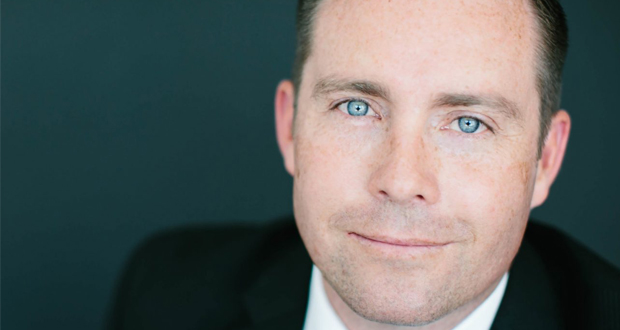 Ty Bennett
The Power of Influence & The Power of Storytelling
X
Program Descriptions
The Psychology of Customer Service
In this powerful and insightful presentation, Ty Bennett expertly breaks down the psychology behind customer service and your organization's growth and retention. From every level of leadership to every level of your team, the culture and communication you foster equate either to customer relationships for life – or a revolving door. Either high volume, high retention – or low productivity and the high cost of new customer acquisition. With practical strategies, Ty helps your team create a customer loyalty that will rival the best of competitors.

In this game-changing keynote Ty will share how to:
Develop customer loyalty at a high level
Drive referrals through increased connectivity
Build long-lasting relationships
Fuel customer acquisition and retention

In today's world, excellence in service is the difference between status quo and top of the competitive ladder. Customer expectations are at an all-time high – and their tolerance at an all-time low. Invite Ty Bennett to share the skills, strategies, and psychology that will bring growth-producing results for your organization.

The Power of Influence: Increase Your Influence & Your Impact
In The Power of Influence Ty reinforces core principles such as: "We are all in the people business" & "Business is about relationships" Ty also shares practical and profitable ways to increase your influence with people. Strategies, which include: Investing In People, Focusing on Being Interested - Not Interesting, and Practicing The Platinum Rule. Based on Ty's book - The Power of Influence, audiences have described this keynote speech as, "entertaining, hilarious, thought-provoking, and inspirational."

The Power of Storytelling
People love stories. More importantly, stories engage emotion which prompts people to respond, take action, adopt your ideas and buy your products. The author of The Power of Storytelling, Ty has been described by audiences around the world as a master storyteller. In this program, he teaches the art of storytelling as a key communication and influence strategy, He provides attendees with the mindset, skillset and toolset to be an effective storyteller.

Partnership is the New Leadership
Over the last five years a survey of more than 5000 leaders asked one question...what do you want from your people? The answer was consistently...commitment. What builds commitment is the leader's approach to building relationships, providing value, creating buy-in and communicating with influence. Using case studies of leaders and organizations whose culture and growth is built through partnership-based leadership, Ty Bennett's talks share proven strategies and techniques to increase the commitment of your people.
Why Book Ty Bennett?


Ty is a young fresh voice - a dynamic storyteller with a fun, engaging style who will deliver insight and inspiration on leadership performance.
His message is entertaining and it offers tangible suggestions that can provide immediate changes audiences can implement to improve their lives and careers.
When Ty was 21 years old he started a business and built it to over $20 million in annual revenue while still in his twenties.
When Ty was 21 years old, he and his brother Scott started a business in direct sales, which they built to over $20 million in annual revenue while still in their twenties. As a young entrepreneur, Ty continues to engage his team's focus to grow sales. He has developed over 500 sales managers globally with sales and leadership in 37 countries. In his talks, Ty uses the power of influence and storytelling to provide audiences with tangible techniques that will increase their influence and their impact as leaders and as salespeople.

With a natural ability to engage and empower others, Ty draws on his experience in the trenches to share real and tangible techniques about the principles of leadership that continue to create his success. The founder of Leadership Inc., who has been featured as one of the Top 40 Under 40, Ty is a young fresh voice providing interactive presentations that are engaging, dynamic and inspiring.

His clients include some of the most recognizable brands in the world such as: Coca-Cola, Subway, Wounded Warrior Project, Blue Cross Blue Shield and Remax. Ty has shared the stage with celebrities, Olympians and world-renowned thought leaders such as President Bush and President Clinton.

Ty's best-selling books - The Power of Influence: Increase Your Income and Personal Impact and The Power of Storytelling: The Art of Influential Communication - are used in graduate courses at multiple universities including MIT, as today's version of "How to Win Friends and Influence People."

Ty lives in Utah with his wife Sarah, daughters Andie and Lizzy and sons Tanner and Drew.