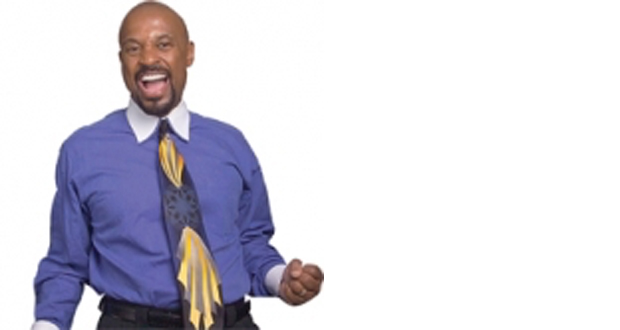 Dr. Willie Jolley
Hall of Fame Speaker, #1 Rated XM Radio Host, Best Selling Author!
Traveling From
District of Columbia
X
Program Descriptions
Achieve Greatness with an Attitude of Excellence:
Dr. Willie Jolley answers the age-old question of, what are the key secrets that sustain successful organizations through difficult times. His answers are born out of his work with helping Ford Motor Company go from the brink of bankruptcy in 2006 to being positioned to reject the Government bailout in 2009, and on to billion profits every quarter since 2009. Success magazine called him "Ford's Secret Weapon!" In this program Dr. Jolley shares strategies and ideas that your attendees can employ to transform their businesses as well.

Program Description:
The five areas of development that can be used immediately to change your thinking and change your business.

Upon completing this program, participants will:
Pursue a workplace culture of excellence
Seek leadership development - no matter their position in the organization
Embrace change as a positive factor
Build teams as the lifeblood of the organization
Serve the internal and external "customers"

How To Be Unstoppable: Leadership & Achievement
Program Description:
Dr. Willie Jolley believes leadership is an action not a position! He reminds us that great leaders always focus on the possibilities rather than the challenges! Great leaders are willing to do whatever is necessary rather than doing what is comfortable! And leaders look to develop more leaders rather than more followers!

Dr. Jolley takes you on a memorable roller coaster ride of why you must develop the leader within you and then gives you the steps for getting it done! It requires sweat equity, but so does anything that produces great achievement! Whether you are an association executive, sales professional, entrepreneur, business owner, or manager…you will experience growth and renewed enthusiasm for reaching and exceeding your goals!

Participants will learn:
The "Attitude Of Excellence" mindset for creating unstoppable leaders
How ordinary people can become "extraordinary" leaders
The critical "Vision-Decision-Action-Desire (VDAD Formula)" for excellence in leadership
Strategies for implementing the V-D-A-D formula
The power of "Better" for creating leaders at every level of the organization!

Change Is Good…When Your Attitude is GREAT!

"The best way to build your future is to build yourself. And the best way to build your organization is to build your people." -Dr. Willie Jolley

Program Description:
In this program, the audience is sold on the positive perspective of change! Change is essential to any growth process. Everybody wants progress, but nobody wants to change!

Dr. Willie Jolley shares his patented "VDAD" (vision, decision, action, desire) Formula for successfully embracing change. You will leave this program viewing change as an ally - not an enemy. You will leave ready to implement the formula to drive change. You will leave believing that change "truly" is good when your attitude is great!

Participants will learn:
The attitude necessary to positively adapt and embrace the inevitability of change
The four-step process for "winning with change!"
How a change in perspective can positively change results
The success strategies that outstanding leaders have used to turn problems into possibilities, and setbacks into comebacks
How to successfully navigate the winds of change by working as a team
How to create an all-star team where everybody is an MVP!

Turn Your Setbacks into Comebacks!

Program Description:
Taken from his popular television special, Turning Setbacks into Comebacks, Dr. Willie Jolley explains how in these times of uncertainty, high anxiety and fear for financial security, we can survive, and dare we think, thrive!

Dr. Willie Jolley is right on time with this message of how to turn your setbacks into comebacks! He has interviewed people of all walks of life on how they came back from great adversity. He shares their techniques, ideas, principles and strategies that proved successful! And furthermore, he explains how to apply those principles to your life's trials and tribulations to achieve success!

While others may speak of turning setbacks into comebacks, Dr. Jolley wrote the international best selling book…A Setback Is A Setup For A Comeback!

Participants will learn how to:
Develop the mindset that winners use to overcome tough times
Implement step-by-step strategies to immediately use to turn setbacks into comebacks
Prepare an action plan to bulletproof their future!

Motivate Your Youth: Dare 2 Dream Dare 2 Win

Program Description:
Many complain of the challenges with today's youth and the negative influences (alcohol, glorification of violence, striving for low achievement), which often cut their lives short. Willie Jolley is doing something to change that statistic. He is doing something positive to reach the hearts and minds of students and help them have greater success in school, home and community! And most importantly, he gets RESULTS!

Dr. Willie Jolley helps students to:
Make the decision to stay away from drugs and alcohol
Make the decision to stay away from negative people
Make the commitment to pursue academic excellence
Make wise choices and accept the fact that if they believe, they can achieve

Parents and educators alike have called Dr. Willie Jolley "a life-changing force of today's youth!"

Students:
Would you like to be the one to influence your friends?
Do you want to be courageous?
Do you want to do great things in your life?

Then…don't make decisions for today! Join TV and radio personality, Dr. Willie Jolley for your road map to building your successful future!

Learn how to:
Make a first good impression
Stay away from negative people
Stay away from drugs
Focus on academics
Build self-esteem!
Why Book Willie Jolley?
Results! He is the speaker who helped Ford Motors go from the brink of bankruptcy to billion dollar profits, and he can help you too!


Named "One of the Outstanding 5 Speakers In The World", "A Legend of The Speaking industry" & "Top 5 Leadership Speakers"


High Impact! High Content! High Competence! Great Results!


Captivating! Compelling! Life Changing!
Dr. Willie Jolley is a world renowned speaker, singer, author and media personality. In 1999 he was named "One of the Outstanding Five Speakers in the World" & "Motivational / Inspirational Speaker of The Year" by the 175,000 members of Toastmasters International.

In 2005 he was inducted into the prestigious Speaker Hall of Fame. In 2015 he replaced the legendary Zig Ziglar on the national Get Motivated Tour! And in 2017 he was named "A Legend Of The Speaking Industry!"

Dr. Jolley is the host of the #1 Motivational Show in America on Sirius XM and is heard daily with his Motivational Minute on WHUR FM preceding Steve Harvey. He also has a popular podcast on IHeart Radio. He is the author of several international best-selling books including It Only Takes A Minute To Change Your Life, A Setback Is A Setup For A Comeback, Turn Setbacks Into Greenbacks , An Attitude of Excellence and his new marriage book with his wife, Dee, entitled Make Love, Make Money, Make It Last! He resides with his wife of over 32 years in Washington DC.
Books