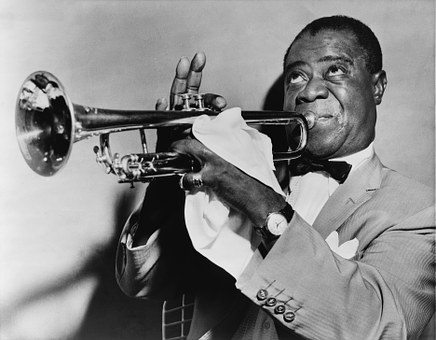 For the past two centuries, few things have had more of an influence on the pop culture zeitgeist than African American art. The impact that people of color, specifically African American artists, have had on music can be seen in some of the industry's biggest hits–from the blues-inspired songs of Elvis Presley to Madonna's dance floor anthem Vogue.
With such a resounding legacy, it's no surprise that in 1979 President Carter decreed June to be Black Music Month–later renamed African American Music Appreciation Month by President Obama. Forty years later, African American musicians continue to inspire audiences with their unique sounds and messages that define American culture.
Although June is a time for celebrating African American visionaries, the following artists and speakers use music as a medium for inspiring audiences and sparking creativity all year long.
---
Classical Violinist Turned Innovator, Composer & Entrepreneur
Kai Kight has a diverse background that has been fueled by creating and making. He holds an engineering degree from Stanford University's d. school where he was introduced to the innovative culture of Silicon Valley. As a Kleiner Perkins Design Fellow and Mayfield Fellow, Kai got an early start in entrepreneurship.
Kai began playing the violin when he was 3 years old. He was classically trained and studied under the concertmaster of Kennedy Center Opera House Orchestra. His music has brought him to perform in venues such as the White House to the Great Wall of China. Read More…
Topics: Motivational, Entertainment with a Message, Musicians & Singers
---
No. 1 Maverick

Jade Simmons spent the first few years of her career performing as a classical concert pianist. Following an artistic epiphany, she pivoted from playing the piano to impress audiences, to using the piano as the vehicle by which to provide the inspiration, information and entertainment that profoundly moves them instead. The results have been, well…darn impressive.
No stranger to pushing boundaries to see bold results, this concert pianist turned world changer is brought in by the likes of corporations like Mass Mutual, Royal Bank of Canada, DOW, Raytheon, the Hershey Company, Genentech, Valic, Pfizer and Nationwide to redefine purpose, inspire seismic shifts in mindset and activate audiences to go out and instantly start living more consequential lives of impact. Read More…
Topics: Arts & Pop Culture, Motivational, Religion & Spirituality
---
Hip-Hop DJ Pioneer, Rock and Roll Hall of Fame Inductee

Emerging from the South Bronx in the early 1970s, Grandmaster Flash is inarguably one of Hip Hop's original innovators. In the earliest days of the genre, he manipulated music by placing his fingers on the vinyl, perfecting beat looping, and discovering many of the most iconic beats still commonly sampled today. It's no surprise that The New York Times calls him Hip Hop's first virtuoso.
Today, he's the voice of an entire generation of 1970s hip hop pioneers. From his electric live shows, to his production role on Netflix' The Get Down, Grandmaster Flash is at once a historian, a storyteller, and a cultural force. Read More…
Topics: Arts & Pop Culture, Celebrity, Musicians & Singers
---
Interested in one of these speakers? Visit www.eaglestalent.com or call our office at 1.800.345.5607 for more information.