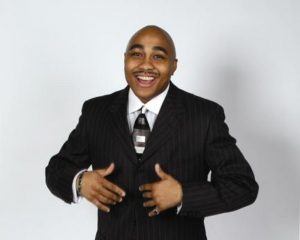 Have you ever experienced a problem with Diversity, Equity, and Inclusion in the workspace? For example you might be a manager, a team leader, or even the president of a company. There might be a problem between staff members, or even with yourself and another team member. Dr. Jermaine Davis's program teaches us to work with people, not for people. He covers one of the most important new topics in the workplace–Diversity, Equity, and Inclusion. Dr. Davis is a very valuable speaker with much to offer. Coming from a very diverse background he brings knowledge and experience to companies around the country.
As a Professor of Communication Studied and Organizational Leadership, Dr. Davis is highly regarded–not just by his students, but the people he speaks with in his audience. He describes how diversity in the workplace is highly important as well as necessary to be successful.
In the workplace Dr. Davis teaches us to accept our differences and think outside the box. Companies can benefit greatly from the inclusion of people of diverse backgrounds and different voices. Dr. Davis speaks about how companies can develop their DEI and flourish. With a very interactive and motivational approach he incorporates real stories of people and their successes. Eagles Talent Agency can help! With years of experience you'll truly want someone who listens to you and your company's needs. For more information on Dr. Davis's program and how your company can become successful in Diversity, Equity, and Inclusion follow the link here https://www.eaglestalent.com/jermaine-davis/.