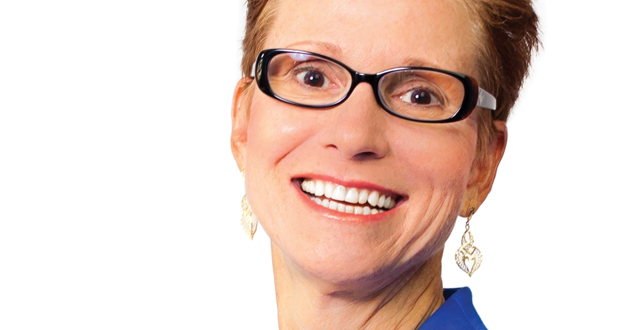 Dr. Jo Lichten
Inspiring Busy People to Stay Healthy, Sane & Productive
X
Program Descriptions
REBOOT: PROPELLING PRODUCTIVITY AND PERFORMANCE IN THE WORKPLACE
Energy drives everything - motivation, creativity, and performance. When people focus on generating energy rather than on managing time, they become more productive AND get through each day without feeling completely exhausted.

In this fast-paced, interactive keynote, Dr. Jo uses scientific research from her review of over 1000 medical studies to offer real-life solutions that ignite company leaders to initiate, model, and encourage proven strategies for mastering peak performance without risking burnout.

After the program attendees will have:
Insights into how the body and brain function to generate the energy needed to function at a high level for long periods of time
Practical strategies for fueling the body, sustaining concentration and focus, staying productive, and preventing burnout

STORMY WEATHER AHEAD: BUILDING RESILIENCE AND MANAGING STRESS IN A WHIRLWIND OF CHAOS
PART ONE - Eye of the Storm: building resilience

When chaos swirls around you like a hurricane, do you get swept up in those winds or manage to stay more grounded than most? In this hands-on program, Dr. Jo will help you build your resilience to stress.

PART TWO - Into the Storm: creating solutions to stress
While stress seems to be a two-step process (it happens and we respond), there are actually five specific steps that flow from one to another. You'll learn how to interrupt/change each of these steps in order to positively change your response to stress.

Afterward, attendees will be able to:
Define stress in terms of positive and negative implications
Practice three coping strategies for managing their stressors
Describe the five steps in the stress cycle and one way to interrupt/change each of these steps

SWIMMING IN A SEA OF PRIORITIES
Are you feeling crushed under the pressure of too much to do and not enough time? Join Dr. Jo® as we discover, develop, and practice strategies for managing your stress and feeling more balanced. We'll focus on:


Identifying the true stressors in your life - trust me, it's rarely what you think
Evaluating your own personal priorities using a self-engaging question
A plan to help you stay focused at work and forget it when you're home
Practicing strategies designed to help you manage your stress better - so you can find something that works for you!

FIGHTING FATIGUE IN THE WORKPLACE
With tighter budgets and reduced staff, today's employees are working harder, faster, and longer than ever before. While technology and time-management techniques make it easier to do more with less, the constant pressure of excessive workloads ultimately results in fatigue and burnout.

Fortunately, a bit of prevention can go a long way and result in significant benefits to both the company and those who work for it.

Attendees will leave this keynote with:
An understanding of the real costs related to fatigue in terms of accidents, errors, absenteeism, and loss of productivity
Three practical strategies to prevent and counter fatigue during the workday
Real life examples of companies that have successfully reduced fatigue in the workplace

HOW TO STAY HEALTHY & FIT ON THE ROAD (FOR BUSINESS TRAVELERS)
In this fast-paced, interactive breakout, Dr. Jo uses scientific research from her review of over 1000 medical studies and interviews with 100+ traveling executives to offer real-life strategies for improving performance on the road by showing people how to have more energy while reducing the health risks associated with extensive travel.

Attendees will leave this keynote with:
A deeper understanding of the relationship between lifestyle choices and performance
Strategies for finding the best options at any restaurant or function
Tools to manage jet lag and get a good night's sleep virtually anywhere
Creative solutions for fitting in fitness and fun on the road - without going to the gym

WHAT EVERY WOMAN WANTS: MORE ENERGY, GREAT LOOKING LEGS, & PEACE OF MIND
Feeling frazzled and fatigued? It's no wonder! The average American woman is working full time both at work and at home. If you're looking for more energy and enthusiasm, Dr. Jo® can help. This fun, funny, and motivational program will make you feel more relaxed, more in control, and ready to make some simple "no big deal" changes that will make a big difference in your life.

Find out how to:
Get back to a healthy weight without having to succumb to another "diet" or join a gym
Cope with those aggravating "little things" that cause so much of our mental and physical distress
Find needed time for yourself
Feel more energized throughout the day with just a few simple changes
Why Book Jo Lichten?
Jo Lichten, PhD, RD, is known as "Dr. Jo" — America's On-The-Go Health Guru. She is an accomplished author, speaker, freelance writer and media spokesperson who helps busy people stay healthy, sane, and productive.
Dr. Jo Lichten, PhD, RDN, CSP is a recognized expert in the areas of workplace productivity and performance. In the overcrowded wellness field, Dr. Jo® is a voice of reason blending the science of peak performance with a healthy dose of reality!

Through keynotes, breakouts and workshops, Dr. Jo's fast-paced, interactive style provides motivation and realistic strategies for improving workplace performance and achieving life balance.

With her doctorate in Adult Education from Texas A&M University, focusing on the area of change management, Dr. Jo is a skilled communicator who connects with audiences and delivers a message that resonates across job titles and industries.

Jo earned the highly sought after Certified Speaking Professional designation - a title held by less than 12% of all speaking professionals worldwide.

As an accredited health professional, she has experience working with healthcare, higher education, and corporate clients in many industries including The Advisory Board, Janney, ExxonMobil, Gallo Wine, and the American Association of Occupational Health Nurses. Jo also spent seven years working with Johnson & Johnson Human Performance Institute – coaching C-suite executives on how to boost energy and performance while avoiding burnout.

She has presented more than 1000 programs to clients across North America and abroad. Her audiences often consist of professionals who have achieved great success in their career - at the expense of their health and personal life.

Dr. Jo is the author of six books including REBOOT – how to power up your energy, focus, and productivity. Along with writing hundreds of magazine articles, Jo has also appeared on more than 300 TV and radio shows including CNN and Fox.
Books