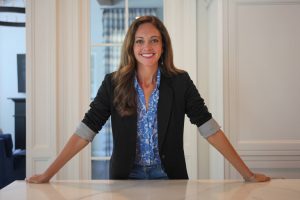 In her new speech Mallory Brown teaches empathy–not just in the workplace, but for every situation in life. Mallory Brown is a world renowned speaker with years of experience and a lot of empathy to share. In her new speech she starts out with an anecdote from India. Acid burn victims teach her to put herself in someone else's shoes. The topic of empathy is becoming more and more important in the workspace as leaders and teams are learning how to incorporate it.
Mallory also developed the idea of "Walk a Mile" where she walks a mile around the world with 26 different women. She finds empowerment through their stories and explains how it's relevant in leadership and the workspace. Inspiring and compassionate, she guides us through the different roads of empathy. Mallory Brown takes the stage and encourages empowerment in women. Empathy is important for leadership and team members. It is the one thing that we sometimes forget in the workplace, but the most important. We can better understand each other and work together as a company if we have empathy for each other. She describes how we can use empathy in the workplace to not only produce happy employees, but to create a team. 
Mallory Brown works with companies to make good leaders great, she speaks to the empathy we all need in our lives, whether we show up late to work one day because our pet is sick, or we couldn't afford a babysitter. Empathy in the workplace is needed to flourish with coworkers she describes and teaches us to be more understanding of tough situations that the people we talk to everyday might be going through. She talks about curiosity, being "wildly curious" is the first step into empathy in the workplace. Getting to know the person is important to her as we navigate through our empathy with others. For more information check out her amazing speech "See the People, Not the Problem" as she describes how we can see people for who they truly are. While we can come to terms with engaging with others empathetically in the workplace and in leadership.