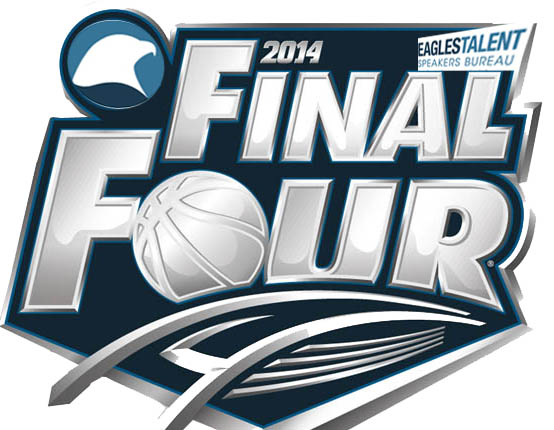 March Madness is running rampant and everyone is taking their pick at their predicted Final Four teams.
We put together our own list, of Final Four Basketball Speakers with game changing skills, that cemented their place among the best players in the league!
Check out these Final Four Flashbacks:
#1. Larry Bird:
NBA Legend 
Like the state he hailed from, Indiana, the name Larry Bird is virtually synonymous with the game of basketball. Larry Bird will always be remembered as one of the greatest basketball players of all time and among the top five or fewer "clutch" performers in NBA history. And his fans will never forget just how wonderful it was to watch number 33 in action! 
 [youtuber youtube='https://www.youtube.com/watch?v=JTJxJV_jHEE']
#2. Thurl Bailey:
Celebrity, Pro Athlete, Entertainer, Inspirational Speaker
From the youth to the corporate world, Thurl Bailey inspires others to win whatever the odds or disappointments. Twice Thurl has led teams from far behind to win national championships. His courtesy and integrity both on and off the court and his strong sense of community service have led to numerous civic awards and earned him the nickname "N.B.A.'s Mr. Nice Guy."
[youtuber youtube='https://www.youtube.com/watch?v=3RK9iTJ6PzE']
#3. Clyde Drexler:
10 Time NBA All Star, Dancing With the Stars Contestant 
One of the NBA's all-time great guards, Clyde "The Glide" Drexler was known for his high-flying yet seemingly effortless swoops to the basket. Drexler twice led the Blazers to the NBA Finals. After almost a dozen seasons with the Portland Trail Blazers, Drexler left Portland with his name all over the franchise's record books.
[youtuber youtube='https://www.youtube.com/watch?v=edVnuhDi0FU']
#4. Walter Bond:
NBA Player and Business Owner, No One Can Stop You But YOU! 
Like many young men growing up in Chicago, Walter Bond dreamed of becoming an NBA player. Facing injuries and other challenges with unusual determination, he rose from being a reserve player coming off the bench to become the first rookie Free Agent to start for the Dallas Mavericks.
[youtuber youtube='https://www.youtube.com/watch?v=8ve7JS2yP1o']
Want more Basketball Speakers?
…then check out our Favorite 'Final 4' Coaching Keynotes, featuring Coach Don Meyer, Pat Williams and more!