All too often people get bogged down by the mundane tasks of everyday life, allowing themselves to simply go through the motions of their daily routine. With many of the luxuries our society enjoys, it is easy to be placated with our current situations and stop striving to achieve more.
Fortunately, however, there are people among us in all walks of life who can provide a testimonial to the true strength of the human spirit. These are people who have dealt with adversity in their everyday surroundings; people who have dealt with physical afflictions that threatened their lives; people who have dealt with emotional challenges beyond all imagination. The people listed below have overcome insurmountable odds to not only survive their circumstances, but to thrive and leave a lasting positive impact on those around them.
More than a decade after retiring from minor league baseball with serious arm injuries, science teacher Jim Morris lost a bet with the baseball team he coached at school. To uphold his end of the wager, Morris, then age 35, had to shake the dust off of his own glove and attend a major league tryout. Little did he know, his pitching finesse would spark a frenzy on the Texas infield. After giving the scouts a performance worthy of a Dennis Quaid movie remake, Morris went on to join the big leagues and strike out all-star Royce Clayton in his first game.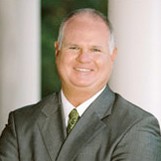 While spinning bottles and pouring drinks as a bartender, it occurred to Doc Hendley that he could use his talents to quench the thirst of not only local bar-hoppers, but millions of people around the world who don't have access to clean drinking water. After raising funds while he bartended, Hendley took a leap of faith and founded Wine to Water, through which he travelled to refugee camps and dangerous war zones distributing water and chlorine tablets. As his efforts gained momentum, Hendley was celebrated as one of the Top 10 CNN Heroes for 2009.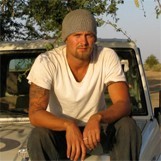 Having neither the size nor the stature of a typical running back, Rocky Bleier learned early on that if he wanted to become one of the greats, he had to run faster, hit harder and play smarter than anyone else. When the Vietnam War plucked Bleier off of the field and tossed him into battle, the same tactics that made him a great football player helped him survive on the front lines. Out of sheer determination and willpower, Bleier overcame injuries from rifle fire and grenade shrapnel to make his return to the Pittsburgh Steelers. Not only did Bleier once again wear the black and gold uniform, but he served as starting running back for the team and went on to win four Super Bowls.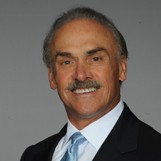 After surviving not one but two life threatening accidents, it's a miracle that W Mitchell is still around to tell his story. Following near fatal burns that altered his physical appearance, Mitchell was involved in an airplane accident that left him paralyzed and in a wheelchair. Despite everything that had happened to him, the former Marine refused to let his physical conditions hold him back in life. Mitchell went on to become a two-term mayor of Crested Butte, Colorado. He also co-founded and chaired the $65 million Vermont Castings, Inc., creating jobs for thousands of people.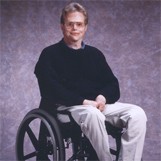 Just five days before the end of his tour of duty as a pilot in the Vietnam War, Captain Charlie Plumb was shot down over Hanoi. His capture and successive 2,103 days in a prisoner of war camp tested Plumb's courage, instincts and will to live. After surviving six years in the camp where he was tortured, Plumb returned home with a renewed hope for the future and a desire to spread his passion for life to others. Now, whether flying one of his planes through the clouds or encouraging audiences to overcome their own adversities, Plumb embraces each day with fervor and gusto.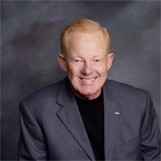 Serving three years in the Israeli Navy and spending time with the Bedouin of the Sinai desert planted a seed in Yossi Ghinsberg's mind. This seed lead the natural explorer to set off backpacking around the world for two years, during which time Ghinsberg spent nearly three weeks in the Amazon completely lost and alone. His experience in the jungle inspired him to initiate The Chalalan Project in an effort to promote bio-diversity through sustainable development. Ghinsberg has gone on to head up many environmental groups, including EthnoBios S.A., of which he is the founder and director.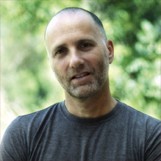 To bring an inspiring individual to your next event, visit our 'Contact Us' page. To read more about these and other inspirational stories, visit our Motivational Speakers page.