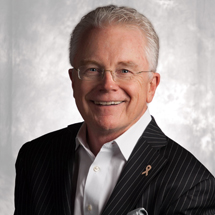 Kevin E. O'Connor
Educating technical professionals who are charged with leading their former peers.
X
Program Descriptions
The Leader Within… Yes, You!
A fast paced interactive program designed to educate, entertain, and inspire action and follow through with new and with seasoned leaders of team.

Living & Working with (Sometimes) Difficult People
Kevin looks at cooperation and conflict on working teams, and how to resolve conflict with communication.

Team Building… Tactics That Work
Learn how to develop methods that reinforce strong team support systems as well as know how to work better with members of your team that may be a bit more challenging. Interactive, fun, and highly valued by past participants due to its help at the time of the workshop as well as after.

Managing the Generations: Collaboration through Difference
This interactive workshop will help managers lead the new generation of workers . . . the "Gen X" employee.

Consensus Building to Ye$: Big Money Decisions Done Well
This seminar helps you find "your way" to making the bigger (and sometimes riskier) financial decisions...with more consensus and certainty.

High Quality (and Profitable) Communication Between Managers and Staff
In this workshop, participants will learn: 4 Ways to make contact by leading others by understanding their expectations and desires; understanding the psychology of connection and inclusion; the dynamics of conflict; the implications for team development by changing behaviors in an organization for safety, productivity and harmony; and non-manipulative persuasion through teaching others skills and attitudes while creating a learning community.

Profit-Ability: Leading Teams to a Better Bottom Line
Join us for an informative, humorous, and interactive session designed to send you off from the conference with new ideas, new enthusiasm, a lighter spirit-and real ideas for increased Profit-Ability-a better bottom line!

Coaching, Counseling and Feedback: Working with Sometimes Remote Teams
Join us for an engaging, skill building workshop that will help you work more effectively with the people who "possess the necessary information."

"Customerizing" Your Patient Care
The vocation of the healer is to assist the healing process. Now more than ever before, a collaborative approach with the patient and with other hospital staff is the norm. These skills help our patients survive the pain, the loneliness and the fear of illness.
Why Book Kevin O'Connor ?


He specializes in working with professionals in leadership positions focus on the challenges of management, business relationships, and the effectiveness of teams.
Have you ever worked for a very technical professional who was promoted to lead a team of their peers, because he or she knew how to do a job but not how to lead? (Or maybe that's you!) Kevin E. O'Connor, CSP focuses on working with these "peer leaders" as a facilitator, medical educator, and author.

Kevin knows that clinicians are focused upon providing the premier patient experience. However, very few know how to effectively manage transition, conflict, and collaboration among their teams and through executive leadership. Kevin coaches, facilitates, and presents to these professionals more than 175 times per year around the world to corporations, individuals, associations and non-profits.

Kevin has three master's degrees, is the author of eight books, and has earned the Certified Speaking Professional (CSP) designation. Less than 550 persons in the world hold this honor for speaking and teaching excellence.

His latest book—Fearless Facilitation: The Ultimate Field Guide to Engaging (and Involving!) Your Audience—teaches professionals how to retain influence and draw forth the expertise from their teams, and is available in bookstores, from Amazon, and on Apple's iBookstore.

Kevin teaches at Loyola University of Chicago and at Columbia College, the largest performing arts school in the country. Kevin is a faculty member of the American College of Physician Executives (ACPE) and the American College of Healthcare Executives (ACHE) and is a consultant for the Accreditation Council for Pharmaceutical Education.
Books