Never Count Out the Underdog! 
The Seton Hall Pirates shocked everyone as they proved victorious over the Villanova Wildcats at Madison Square Garden. At the very last second, point guard Sterling Gibbs managed to score a jump shot right as the buzzer went off. As a result, Seton Hall pulled a last minute upset, leaving the score at 64-63.
What makes this win all the more shocking is the fact that Villanova's basketball team is ranked #3 in the nation, making this the first time that the Seton Hall Pirates — my school, have ever beaten a team with such a ranking!
[youtuber youtube='https://www.youtube.com/watch?v=RAqfPnE1vJ0′]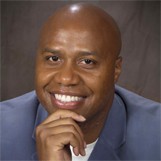 Former NBA Player and Motivational Speaker Walter Bond knows exactly what it feels like to prevail against all odds. Overcoming multiple injuries as well as other challenges, Walter managed to rise from being a reserve player, coming off the bench to become the first rookie Free Agent to start for the Dallas Mavericks. This triumphant story of determination and hard work provides the groundwork for the powerful keynotes that Walter presents today. Players such as Walter Bond and the Seton Hall Pirates remind us to expect the unexpected and never count out the underdogs. Such victories make March Madness all the more exciting to see who advances to the next round, and who gets left behind.
Craving more March Madness? …then check out our Favorite 'Final 4' Coaching Keynotes, featuring Coach Don Meyer, Pat Williams and more!