A mentalist practices the art of mental power, such as hypnosis, telepathy and mind reading. The mentalists below put on astonishing shows and programs that are sure to engage your audience, both physically and mentally.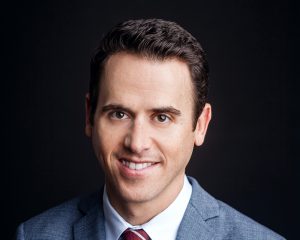 Oz's interest in magic began at a young age. What began as a hobby turned into a full time career when Oz decided to leave his career on Wall Street to pursue his dream and become an entertainer. Oz debuted his talents on America's Got Talent, where he finished in third place. Oz's shows blend mentalism, mind reading and wholesome humor custom designed for today's sophisticated corporate audiences. Oz will actively include and engage your group throughout his performance. 
What are clients saying?
"Oz was awesome!! It was probably one of our best events…the attendees were absolutely amazed by Oz. He was extremely personable and engaging during the cocktail reception and absolutely blew the minds of our attendees during the dinner show." -Barnabas Health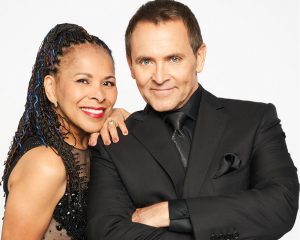 Jeff and Tessa Evason are a celebrity mentalist duo with a rare talent. During the early 19th century, a small number of married couples gained notoriety with performances called "Second Sight." The Evasons are one of the few couples who have mastered this uncommon talent in modern times. They have been traveling the globe to carry on this rare tradition for the last 30 years. Jeff and Tessa were the first mentalists in history to receive the esteemed Milbourne Christopher Award from the Society of American Magicians. The Evason's performance is entertaining, engaging and interactive. It is a production sure to astound any audience. 
What are clients saying?
"The Evasons are consummate professionals with a deft comedic touch and they thoroughly entertained our group. I would recommend their act to any of my colleagues or clients." -Cushman & Wakefield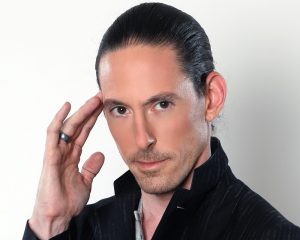 Wayne's love for magic began at age 7 when he received a magic set for Christmas. He started performing professionally at age 15, and by 18 , he was touring the US performing his show "Mind Candy." Today, Wayne travels the world performing his psychological manipulation for some of the most exclusive parties and elite venues. In addition to his magic, Wayne has extensively explored sociology, psychology, and human behavior. This has helped him to develop the foundation for the skills we see today. Wayne is ranked one of the top ten mentalists in the world. 
What are clients saying?
"The Internet Gods were on my side the day I found Wayne and his team. We wanted a fun, interactive, way to celebrate the year with our overseas colleagues and Wayne's show checked all the boxes." -TikTok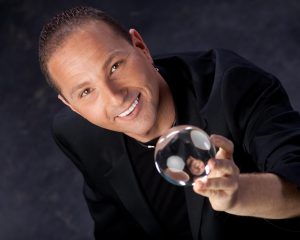 Guy is the "Master of the Mind" and an international multi-sensory entertainer. Guy uses humor, skill, and his superb showmanship to put on out of this world performances. Bavli has performed his science defying stunts and demonstrations for all audiences, from fortune 500 companies to primetime television networks. He will work with you and your team to design an experience customized to your unique needs. 
What are clients saying?
"Guy Bavli is truly a Master of the Mind!! His performance at our event in Vietnam presidential palace was literally electrifying and heart stopping!!! His sense of humor is outstanding and our clients really enjoyed his performance. I would love to work with him again soon." -Platinum World Group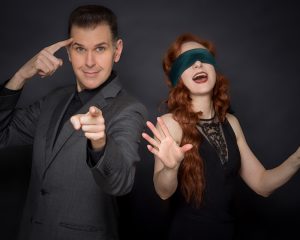 Larry and Raven are the mentalist duo who were named "2019 Mentalist of the Year." They specialize in psychological curiosities and mental demonstrations. The duo has appeared over 1000 times in over 40 different states and over a dozen countries. The couple are seemingly normal people who have uncanny intuition and a flair for modern divination. They have performed for celebrities such as Vera Wang and Leighton Meester and for brands such as Coach and Cartier. 
What are clients saying?
"Larry and Raven's performance was well received beyond expectation! The audience was all world class scientists and engineers, who are highly skeptical by nature and they enjoyed and were mystified by the performance." -Nantero Inc.
Interested in having one of these mystifying mentalists at your next event? Inquire within to book today!