Patriotism can be defined as "love or devotion to one's country," and few holidays better exemplify this notion than the Fourth of July!
Our Independence Day celebration is kicking off with our list of four speakers who are sure to set off fireworks at your next event.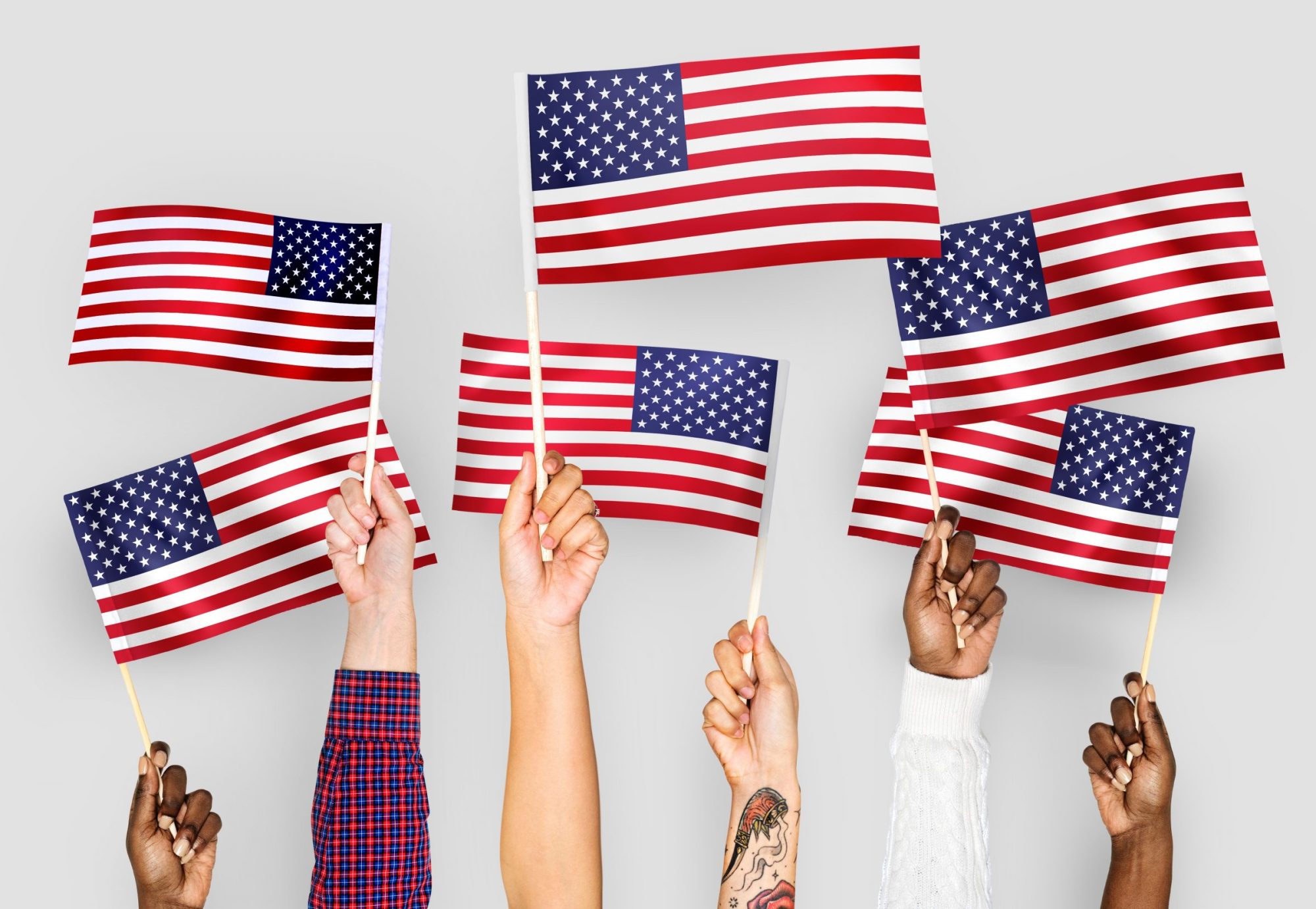 The following Veterans & Keynote Speakers incorporate Patriotism into their presentations and leave audiences with a renewed connection to their country!
---
Consuelo Castillo Kickbusch
Leadership Expert, Retired Lieutenant Colonel US Army

Consuelo Castillo Kickbusch is a renowned, charismatic, passionate and influential speaker with a mission to empower the next generation of leaders. Throughout her career, Consuelo has shared her personal knowledge on becoming an effective leader in today's global marketplace with hundreds of schools, colleges, universities, corporations, and government institutions both in the U.S. and abroad.
Born and raised along the border in a small barrio in Laredo, Texas, Consuelo Castillo Kickbusch is all too familiar with the challenges of poverty, discrimination and illiteracy. Although she grew up without material wealth, Consuelo was taught by her immigrant parents that she was rich in culture, tradition, values and faith. Read More…
Topics Include: Education, Leadership, Patriotism
---
Captain Charlie Plumb
P.O.W. Survivor, Two-Time Purple Heart Recipient and Original "Top Gun" Fighter Pilot

Captain Charlie Plumb has lived what he believes to be the American Dream. As a farm kid from Kansas, he fantasized about airplanes although he felt certain he would never have the opportunity to pilot one. It would be the United States Navy who afforded Plumb the opportunity to live out that dream. After graduating from the Naval Academy, Plumb completed Navy Flight Training where he flew the first adversarial flights in the development of what would be called The Navy Fighter Weapons School.
The next year, Plumb's squadron the Aardvarks launched on the Aircraft Carrier USS Kitty Hawk with Fighter Squadron 114 to fly the Navy's hottest airplane, the F-4 Phantom Jet. On his 75th mission, just five days before the end of his tour, Plumb was shot down over Hanoi, taken prisoner, tortured, and spent the next 2,103 days as a Prisoner Of War. Read More…
Topics Include: Overcoming Adversity, Change, Patriotism
---
A Soldier's Story: Taking Chance

Michael Strobl enlisted in the Marine Corps in 1983. He was commissioned a second lieutenant in December of 1987 and served around the world in various duties as a field artilleryman. He deployed with both the 15th and 13th Marine Expeditionary Units (Special Operations Capable) and served in Saudi Arabia and Kuwait as an artillery platoon commander during Desert Storm.
Retiring from the Marine Corps in 2007 he accepted a position as an Operations Research Analyst in the Office of the Secretary of Defense (Cost Assessment and Program Evaluation). He currently works at the Pentagon. Read More…
Topics Include: Overcoming Adversity, Motivational, Patriotism
---
Dr. Howard Wasdin
Doctor, Warrior, Keynote Speaker, Angel Flight Pilot, Kentucky Colonel & Best Selling Author

DR. HOWARD E. WASDIN is a former SEAL Team Six member.  After graduating with BUD/S Class 143, he later became a top sniper with SEAL Team Six.  For his actions in "Operation Gothic Serpent" in Mogadishu, Somalia in 1993, he was awarded the Silver Star for gallantry in action against an enemy of the United States, and the Purple Heart for injuries sustained in action.  In that conflict he was wounded three times and nearly lost his right leg.
Howard served in the US Navy for twelve years, nine of which were as part of the SEAL Teams. After twelve years, he was medically discharged due to the injuries he sustained in Mogadishu. The Somalia conflict would later become more commonly known as "Black Hawk Down", nick-named after the story depicted by Mark Bowden in his book and movie of the same name. Read More…
Topics Include: Overcoming Adversity, Health & Wellness, Patriotism
---
Interested in one of these speakers? Visit www.eaglestalent.com or call our office at 1.800.345.5607 for more information.