The month of May is full of excitement with 6 National Observances. From Loyalty Day to Memorial Day, May serves as National Military Appreciation Month. As a way to recognize, honor, and  pay respect to all military members: past, current, male, and female, Senator John McCain introduced the idea in 1999.
The following women have dedicated their lives to serving their country. Now, they continue to give back, through a different medium. As veterans and speakers, they are well versed in sharing their real life experience with the world.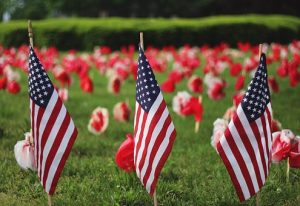 Read how these powerful women veterans use their military experience serving the United States of America to teach others. From leadership and management, to overcoming adversity and change. 
Consuelo Castillo Kickbusch
Army – Retired Lieutenant Colonel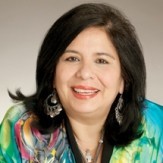 After graduating from Hardin Simmons University, Consuelo Castillo Kickbusch entered the U.S. Army and served for two decades. Consuelo defied expectations by climbing the ranks, starting as an officer and eventually reaching Lieutenant Colonel. Not afraid to break barriers, Consuelo set records in the military. For example, becoming the highest ranking Hispanic woman in the Combat Support Field of the U.S. Army.
As a result of her time in the army, she uses the leadership skills she learned to teach people all over the world. Consuelo now travels to hundreds of schools, colleges, universities, corporations, and government institutions to share her real world experiences and makes a positive impact on the audience's lives.
Navy – F-14 Tomcat Fighter Pilot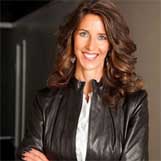 Graduating from the University of Wisconsin as a varsity rower with pre-Olympic training was not enough to fulfill Carey Lohrenz. Therefore she continued down the path of determination and became the first female U.S. Navy fighter pilot. Not only did this have a huge impact on her own life, but she paved the way for women to serve in the ultra-competitive F-14 Tomcat Community.
Carey has learned that an aircraft is not the only dynamic work environment, where inconsistent execution can generate catastrophic results. She found that the same challenges are transferrable to the business world. For instance, if you do not adapt you plummet. Now Carey helps people produce High Performing Teams, and develop a Culture of Learning based on all she's experienced as a fighter pilot.
Marine Corps – Second Lieutenant and Combat Pilot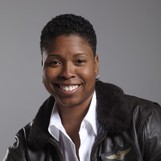 Going from cop to combat pilot in just a 3 year span, Vernice "FlyGirl" Armour has inspired the world with her groundbreaking journey. After ranking No.1 from her graduating flight school class, Vernice was stationed at Marine Corps Base Camp Pendleton. In addition, she began piloting the AH-1W Super Cobra attack helicopter. Then, Vernice served in Operation Iraqi Freedom. This is was where she was recognized as America's first African-American female combat pilot. Vernice continued flying and has completed 2 combat tours of duty in the Gulf as well.
Upon returning to civilian life after a successful career as a pilot, Vernice has dedicated her life to helping others identify and pursue their dreams. In order to inspire there powerful women veterans, she shares her words of wisdom she discovered in the sky, "In order to succeed you gotta 'Get Gutsy!'"
Col. Nicole Malachowski
Air Force – Colonel, Thunderbird and Command Pilot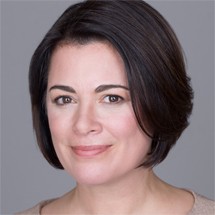 Colonel Nicole Malachowski's flying career began as early as her high school years. After the proper education, Nicole embarked on a monumental journey. Her most well known accomplishments include her serving in combat as an F-15E Flight Commander and more. Most noteworthy include her two tours of duty at RAF Lakenheath, UK, as well as one operational assignment to Seymour Johnson AFB, NC. In addition, she has served two high-level stage assignments at the Pentagon.
On the ground, Nicole empowers people with three key beliefs. 1. Failure and risk is the price of entry for achieving something great. 2. Sometimes you need to yield to overcome. 3. Her personal mantra, "Nobody wants to lead a scripted life."
---
Interested in booking one of these veterans?
For more information visit eaglestalent.com or call 1.800.345.5607