Advocates for the empowerment of youth, women and those from racially, culturally and linguistically diverse backgrounds
In Yassmin Abdel-Magied's popular Ted Talk she discusses looking beyond bias in the workplace and how this leads to other more significant changes in the long term.  Yassmin identifies and solves issues that surround and lead to a lack of diversity in the workplace in areas of influence due to our own unconscious bias. Unconscious Bias or Implicit Prejudice is defined by Yassmin as the filters we see the world through. Bias can be about race, gender, class etc. and is something that has to be identified, acknowledged and mitigated against.
Yassmin emphasizes that we all have biases based on our own social norms. Essentially, Yassmin is highlighting that the way we each see the world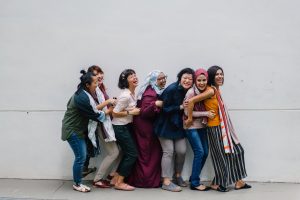 encourages division instead of inclusion, especially in the workplace. The true cause of this issue is that we do not take time to get to know people and instead make assumptions about their lifestyles which can lead to decisions shrouded in bias. We need to acknowledge that the unconscious bias is present in everyone and all situations and we need to work on moving past it in order to look at solutions that will help us perceive individuals differently.
Yassmin uses her diversity expertise as a speaker to inform audiences and equip them with the tools to combat segregation and increase inclusion within the workforce and the world. In our latest Soundcloud Soundbite, Yassmin goes into detail about a phenomenon called "Merritt Bias" where certain genders, races or classes are assumed to have a higher level of expertise at a certain task or job. Yassmin furthers her point with her scientific research in the field and talks about how there is a lack of diversity in a majority of workforces. She continues to fight for a world where the circumstances of your birth do not matter and she strives to eradicate such biases from the workplace. Yassmin believes that in order to eradicate it quickly we all have to work together to diminish such stereotypes and statistics. Everyone has the power to change the world by looking past their perceptions and seeking discomfort!
"We are all part of the system and so we should all be part of the solution" –  Yassmin Abdel-Magied.
For more Soundbites visit our official Soundcloud page! Interested in booking Yassmin Abdel-Magied? Visit www.eaglestalent.com or call our office at 1.800.345.5607 for more information.