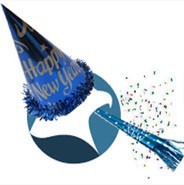 We at Eagles Talent Speakers Bureau want to ring in the new year by giving an annual countdown of our top ten favorite blog posts of 2015. These articles highlight some of our favorite moments of the past year, along with some of our proudest accomplishments!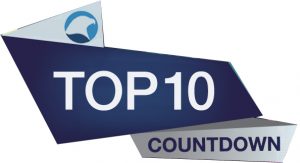 1. Announcement: Phil Hansen, Keynote Speaker, Internationally-recognized Multimedia Artist, Managed by Eagles Talent for Speaker Bureau Engagements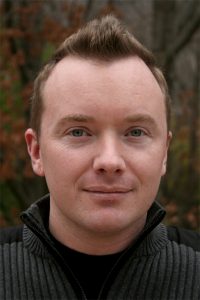 Eagles Talent Speakers Bureau, with 30 plus years in the speaking industry, is proud to partner and manage Phil Hansen for speaker bureau engagements. Dubbed "the Artist for the People", Phil Hansen is a world renown multimedia artist, author and innovator who uses his platform to bring art to a wider audience. Never one to be confined to conventional boundaries, Phil is an expert at traditional art, electronic media, offbeat materials, and interactive experiences, remarkably fusing them all together to bring a state-of-the art experience for spectators and audiences alike. He is perhaps most famous for his meta-art, videos that gives audiences an in-depth look into his creative process, inviting the public to a front row seat into his thought process while creating his masterpieces. Read more here!
2. Why You Need Event Managers, Like Ann Rubin!
Congrats! You booked a keynote speaker with Eagles Talent Speakers Bureau! Now what?Now comes the easy part … we'll take it from here! Our team is filled with some of the most knowledgeable and efficient experts in the industry! Experts like our very own Ann Rubin…  Ann joined Eagles Talent back in 2008. Prior to joining Eagles Talent, Ann spent 10 years working in public television on public affairs and entertainment programming. We asked Ann for a quick insight in understanding the role an event manager has in helping clients after they book a speaker. With several years of experience under her belt, Ann provided the perfect look into the process of handling an event. Read more here!
3. Join us in Celebrating National Pet Month with a Little Help from Our Friends
May is National Pet Month; a celebration of the benefits that pets bring to people's lives – and vice versa! It is also a platform that promotes responsible pet ownership, and encourages pet fans to raise vital funds for animal charities. We invite you to celebrate with us by meeting our team's cutest companions. Read more here!
4. Shark Tank's Barbara Corcoran Explains Why Pay Inequality Won't Matter in 50 Years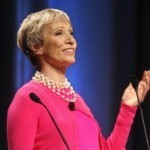 Actress Patricia Arquette made a lot of controversy at the 87th Academy Awards when she demanded that women start getting equal pay for equal work. It's no secret that in the workplace, women make about $0.77 on every dollar that a man earns. As a Women in Business speaker, Barbara Corcoran has first hand knowledge of the widely discussed issue of equal pay for equal work. In honor of Women's History Month, we asked Barbara to share her opinion on the matter. Read more here!
5. F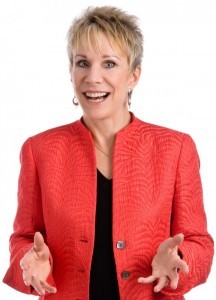 inancial Lifesaver Barbara Stanny's Five Steps to Overcoming Underearning
April is Financial Literacy month! In honor of this month, we have arranged a couple of Q&A's with our financial speakers in order to get a better understanding of how to improve money management skills. For the past 40 years, Barbara Stanny has been successfully coaching clients to make better personal and financial goals. In this Q&A, Barbara provides 5 tips on how to overcome underearning! Read more here!
6. David Trumble Recreates Classic Image for Women's History Month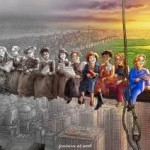 In honor of Women's History Month, Motivational Speaker and famous cartoonist David Trumble crafted a dazzling image that grabs the core history of feminism in this nation – which is – the struggle for the social, political and economic equality of the sexes. His image includes trailblazers such as Eleanor Roosevelt, Shirley Chisholm, and Susan B. Anthony, who have contributed tremendously to American society. These 11 pioneers inspired everyone with their revolutionary ways and continue to influence new generations of feminists who hope to make a change in this world. Read more here!
7. Inspirational Leadership Spea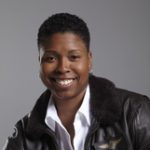 ker Vernice "FlyGirl" Armour Shares Her "Gutsy Move" Part 1
There's an old saying, "do as I say, not as I do." Well, that was the exact predicament that Inspirational Leadership Speaker Vernice "FlyGirl" Armour  was in before she made a leap of faith in her career path. In this two-part article, Vernice reveals what inspired her to stop playing it safe and go out there and make that "gutsy move" to follow her dreams. Read more here!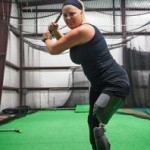 8. Tornado Mom Stephanie Decker, Shares Most Memorable Moment Since the Accident
Stephanie Decker is a mother who risked life and limbs, to save her children from a tornado back in 2012. As a Motivational Speaker, Stephanie continues to inspire people everywhere. So in honor of Women's History Month, we asked her to share her most memorable moment since her accident 3 years ago. Read more here!
9. Celebrate the 35th Anniversary of the Miracle on Ice with Mike Eruzione and Jim Craig
Sports has the unique ability to unite people from all different walks of life. 35 years ago this Sunday, the United States hockey team shocked the entire world when they beat the Soviet Union at the Winter Olympics of 1980. What makes this win so historic is the fact that the Soviet Union was engaged in a highly intense battle with the United States in the heat of the Cold War. Mike Eruzione and Jim Craig, two notable team members on that victorious day, share their experiences with audiences around the world as keynote speakers. Read more here!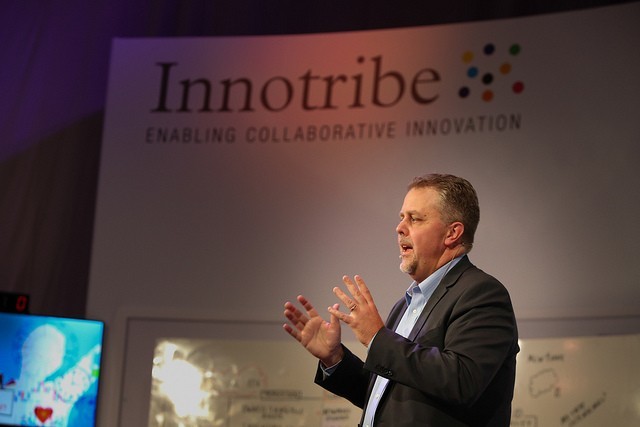 10. Technology Expert John C. Havens Offers Insight Into Sony Hacking Scandal
Unless you have been living under a rock, you've probably heard of the Sony hacks and how tons of information and emails are being compromised and leaked to the public. Well, Technology Expert and author John C. Havens shares his thoughts on the situation and offers insight into how other companies can avoid the same mistakes. Read more here!