The end of the year is nearing and it is almost time for you to start planning your 2015 events.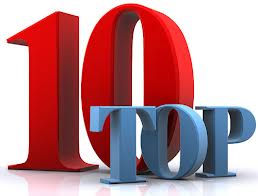 Here is a top ten list of our highly recommended motivational speakers who will help you ring in the new year right with their positivity, inspiration, and moving keynote speeches. 
1. Walter Bond
For nearly two decades, Walter Bond has been a premiere expert on peak performance. Known as Mr. Accountability, Walter is a dynamic and entertaining speaker who effortlessly captivates his audiences with his message on responsibility and productivity. He teaches audiences how to advance productivity through increased employee engagement and team synergy.
2. Mike Eruzione
Mike Eruzione served as the captain of the 1980 US Winter Olympic Hockey Team that beat the Russians, the world-reigning champions. He will inspire audiences with his story of triumph and how to overcome adversity through commitment and teamwork.
3. John Bell
John Bell's huge success as a conference speaker, business speaker and event speaker is due to his extensive experience and his level of knowledge. Quite simply, he is considered to be an expert in his field of giving a professional motivating talk to audiences worldwide. He empowers people to walk tall. 
4. Vince Papale
Vince Papale made the Philadelphia Eagles at age 30 and became the oldest non-kicker rookie in NFL history. He inspires audiences with his energy, enthusiasm and story of persistence and following your dreams. Papale's inspirational achievements are depicted in the movie Invincible starring Mark Wahlberg.
5. Stephanie Decker
Using her own story, Stephanie Decker provides the inspiration and motivational tips your team needs to take on new challenges. She helps you discover your inner hero, as well as recognize the everyday heroes all around us. She shares how humor, teamwork, and setting goals can be used to overcome any obstacle.
6. Robyn Benincasa
Robyn Benincasa brings her unique and inspiring perspective on teamwork to the corporate world while sharing her amazing stories as a world champion adventurer. She shares the team-building and leadership skills that she discovered on her quest to win the 'toughest races on earth'.
7. Connie Podesta
Connie Podesta is known for her amazing ability to "close the gap" and take people from where they are now to where they need to be to achieve the results they want and deserve. As an expert in the psychology of human relations, Connie empowers audiences with the desire and strategies to increase sales, attract more customers, and develop long-lasting relationships. 
8. Tom Flick
A dynamic and highly sought-after speaker, leadership expert Tom Flick has delivered over 3,000 presentations to a "who's-who" list of clients. As a former NFL quarterback, Tom helps people become more effective leaders and to look at things from a different perspective in order to find new ideas for approaching challenges and moving things forward. 
9. Laura Schwartz
As a professional speaker, Laura Schwartz shares the secrets to building powerful, effective partnerships in our companies, communities and beyond, adding color with personal anecdotes from her life and White House years. In Laura's book, and in her internationally acclaimed Eat, Drink and Succeed lecture series, Laura shares her secrets to success, revealing essential networking tools that will increase sales, productivity and leadership, and propel you to the next level in business and beyond.
10. David Trumble
As an international speaker who uses humor, insight, and sincerity, David Trumble relates, as an artist, to the struggles individuals and organizations go through to be successful. In his presentation, he incorporates both a keynote and artwork that is customized for his audience. He takes the audience on a journey to use their creativity and embrace the blank canvas of infinite possibilities.