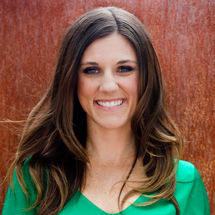 Amy Jo Martin
SOCIAL MEDIA PIONEER; NEW YORK TIMES BEST-SELLING AUTHOR; PODCAST HOST OF WHY NOT NOW
Traveling From
North Dakota
X
Program Descriptions
Why Not Now?
You know that thing you've been thinking about doing? Why Not Now? Amy Jo has had more than 100 vulnerable conversations with wildly successful and fascinating people from Tony Robbins to Mark Cuban to Simon Sinek and beyond. She's helped them dissect the critical moments that have changed their lives. The day, hour or minute when they navigated over the bridge from dreaming to doing. She calls these Why Not Now? moments. Amy Jo has spotted consistent themes and patterns that has led to a formula for tackling your own Why Not Now? Through storytelling and providing literal, tactical step-by-step examples, Amy Jo guides the audience through the process.

Future of Technology is the Future of Humanity
We are only bound by the speed of technology. There are no geographic barriers and the gatekeepers have been removed. The world of technology has created an equal opportunity space. However, with more and more people communicating virtually, via technology instead of face-to-face, we have a deficit of serotonin exchange – especially when some generations are learning to use technology before they learn to talk. Positive and negative energy (content) can move equally as fast. As a pioneer of social communication, the second verified person ever on Twitter with a million+ person following, Amy Jo originally fell in love with social communication channels because of the positive potential they offered. She will share her current clinical research on the impact technology is having on human behavior – including the emerging world of Artificial Intelligence.

Humanize Your Brand
Humans connect with humans, not logos. Consumers now expect to connect and engage with brands online, yet there is a hesitancy for many people to truly open up and humanize their personal brands. Who are the faces behind your logo? From the CEO to the accounting manager, everyone in your company is living the brand they represent. Amy Jo talks through the tangible ways you can humanize your brand, and shares personal stories of working with everyone from high-profile leaders to front line employees.

There's No Finish Line to Innovation
Any time we innovate, adversity follows. Everyone suffers from Innovation Allergies, the excuses that pop up in meetings such as "That's not the way we've always done it" or "What if it doesn't work?" Amy Jo shares stories and tips on how to evolve your value to your customer and your culture so it doesn't become extinct. Whether you are an intrepreneur, an entrepreneur living inside corporate walls, or looking to start your own business, Amy Jo talks through ways to get comfortable with being uncomfortable so you can innovate and thrive.

Women Will Impact Your Bottom Line
Work, Family, Self – choose two, you can't have all three." That's what Amy Jo's female supervisor once told her. That was also the very moment Amy Jo decided to kick open the entrepreneurial door and start her own business. Amy Jo talks about two tangible solutions for increasing the process of women breaking through in business. 1. Get more men involved. As mentors and supporters. 2. Address the unconscious gender bias. This is not just a gender equality issue; it is also about businesses reaching their full potential. Amy Jo shares the data on how having more woman in leadership positions does impact the bottom line and how women can support one another to reach these leadership positions.

Where Purpose, Passion and Skill Collide, Bliss Resides
At various moments in her career, Amy Jo has diagnosed herself with a purpose problem. She has suffered from a deficit in purpose, which has suffocated her ability to innovate. After learning the hard way that where purpose, passion and skill collide, bliss resides, Amy Jo has made it a priority to help other people navigate finding their own intersection of bliss. This collision point is a moving target for everyone as their passions evolve and purpose shifts. This process can be a slight change to an existing situation or a large shift in direction. Amy Jo shares stories of people, including herself, who have learned to reinvent themselves after many times of falling in and out of bliss.
Why Book Amy Jo?


An established social media pioneer, this New York Times best-selling author and Why Not Now? podcaster shares her passion for digital media, positive disruption, effective branding and reaching your full potential.
Amy Jo Martin is the author of New York Times best-seller Renegades Write the Rules, and host of the Why Not Now? podcast. She founded Digital Royalty (one of the first ever social media agencies) in 2009 to help corporations, celebrities and sports entities humanize their brands online through social communication channels. Amy Jo has worked closely with world-renowned brands such as Hilton Worldwide, Dwayne "The Rock" Johnson and Shaquille O'Neal to successfully humanize their presence. Her motto: humans connect with humans, not logos. After a successful 7-year run, Amy Jo exited Digital Royalty in 2016.

Amy Jo herself has a social media following of more than a 1 million people and was named the third most powerful woman on Twitter by Forbes. Amy Jo believes the future of technology is the future of humanity. She has spoken to live audiences as large as 10,000 people.

In 2012 Tony Hsieh, CEO of Zappos.com, and Baron Davis, NBA player, invested in Amy Jo and her company. After a successful seven-year run as the Founder & CEO of Digital Royalty and growing the business globally into ten different countries, Amy Jo recently exited the company in 2016.

Prior to becoming an entrepreneur, Amy Jo began working for the NBA's Phoenix Suns during their 2005-06 season. These were the wild wild west days of social media and there were no rules or regulations in place.

As a young female building her career in male-centric industries, Amy Jo has developed a passion for helping women thrive in business leadership. Most recently she launched the Renegade Brand Bootcamp; an intensive three month training program destined to help female founders and entrepreneurs reach their full potential in life and business.

Amy Jo is also a contributor to news outlets including the Harvard Business Review and Sports Business Journal. She has been featured in top-tier media outlets including Vanity Fair, TIME, Forbes, The New York Times, Fast Company, ESPN SportsCenter, USA Today, MSNBC and Newsweek.

Client portfolio includes: Hilton Worldwide, Shaquille O'Neal, Motorola, FOX Sports, The X-Factor, Chicago White Sox, UFC and Dana White, Dwayne "The Rock" Johnson, Los Angeles Kings, Jabbawockeeez, Doubletree by Hilton, Tony Hsieh CEO of Zappos.com, Monte Carlo Resort & Casino, KC Royals and Hard Rock Hotel & Casino.