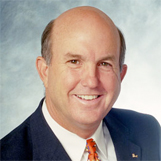 George Hedley
Construction Business Owner, Successful Entrepreneur
Traveling From
California
X
Program Descriptions
Get Your Construction Business To Grow & Profit!
Build A 'Best In Class' BIZ & Take Your Company To The Next Level

The BIZ-Builder Blueprint For Contractors Workshop!
How To Draft Your BIZ-Builder Blueprint Action Plan

Construction Field & Project Management Systems!
Construction Field & Project Management 'Must-Do' Systems

Effective Project Leadership & Management!
How To Manage, Motivate & Maximize Productive Field Crews
Effective Project & Team Leadership For Managers & Supervisors

Numbers Contractors Need To Know To Make A Profit!
Calculate Accurate Lab or, Equipment, Materials, Overhead & Profit

BUSINESS-BUILDING PROGRAMS
Get Your Business To Work!
7 Steps To Earn More, Work Less & Live The Life You Want

The Business Success Blueprint!
How To Build A Systemized Company That Always Makes A Profit

Effective Leadership!
How Leaders Achieve Bottom-Line Results Thru People

Marketing & $ales Strategies That Work! - How To Target Market & Get Customers To Call You  On-Purpose...On-Target!
How To Balance Your BIZ & Personal Life To Get What You Want
Why Book George Hedley?


George's expertise is based on his real world experience, which he uses to help businesses consistently produces bottom-line results, profits, wealth, and equity.
Known as "The Business-Builder", George is an entrepreneur and a recognized authority on how to build a growing business into a company.
Starting with just an old Datsun pickup and $500 in 1978, George Hedley was able to build a thriving $50 million construction business in just 7 years. Hardhat Presentations is a natural outgrowth of George's business expertise, inspiring leadership style and passion for teaching.

Today, as a nationally-recognized professional speaker, George is able to connect with business audiences as few others can: As an insightful entrepreneur, experienced manager and successful business owner.

George communicates his business philosophy ("Know what you want, have a plan and make it happen!") via a compelling combination of common sense, business smarts and humor that's both entertaining and motivating.

Whether your organization requires a savvy keynote speaker, exceptional seminar or one-of-a-kind workshop, George's business-building programs provide an outstanding choice of audience-proven solutions.