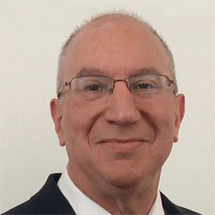 Harry Freedman
Acclaimed Comedy Writer, "The Nation's Leading Expert"
X
Program Descriptions
Corporate Comedy Put-Ons
Can It Work For Any Group Or Organization?

ABSOLUTELY! Harry has performed his put-ons for virtually every industry and has convinced audiences that he is an expert in anything from healthcare to energy to sales and marketing. He has pretended to be anything from a White House advisor to a new Vice President of the company.

In each case, Harry's put-ons are completely customized to the client's need and situation. Sometimes the "spoof" takes the form of poking fun at a general topic you agree on with Harry; sometimes it's poking fun at specific people that you and Harry select. In either case, you can rest assured it will be a hit with your group.

Location? Location? Location?
Harry has entertained for conferences outside the U.S. as well as for groups with international attendees from around the world. He has also performed for companies above the NY Stock Exchange and in the basement below Carnegie Hall, so he's worked at the top of the financial world and at the bottom of the show business world. Regardless of the audience background, Harry is able to create material that is accessible and reachable to all.

EMCEE – Business Conferences
A great EMCEE. . .

1. Connects with the audience and makes them feel at ease
2. Acts as a guide to the event, knowing when to be serious and when to throw out a quip to lighten the mood
3. Keeps the event on schedule and handles unexpected mishaps or delays with grace and aplomb.
4. Ensures that the audience is alert and energized throughout set up each speaker for success.
5. Captures unexpected live moments and turns them into humor as appropriate.
6. Thoroughly prepares for every aspect of the meeting, including introductions and stage movement.

Harry has hosted numerous corporate events, training sessions, honorariums, and award banquets for Fortune 1000 companies and has emceed for thousands of comedy shows and private functions. As always, Harry customizes like crazy to keep it special, so will take good care of the activities onstage so you can take care of them offstage.

He has had the pleasure of introducing notables such as Robert Reich and Jose Feliciano.

Stand-Up Comedy
If you're hosting a private party, business function, award ceremony, fund-raiser, retirement dinner, holiday party, birthday, or any event where you want everyone to laugh, Harry Freedman offers clean, tasteful stand-up comedy at its best.

Whether you want straight stand-up, an emcee, or his personal specialty of customized put-ons, Harry will provide everything including sound and lights for a great show at a budget you can afford!

Harry has appeared as a stand-up comedian on Carolines Comedy Hour with Richard Jeni, Standup Spotlight with Rosie O'Donnel, and Comedy On the Road with John Byner. Harry can also be seen at theaters as Ray Romano's opening act.

Comedy Toasts & Roasts
Would you like to give your friend, relative, business associate, or significant other, a night they'll never forget? Then let Harry give you, or your guest of honor, his or her own personal roast!

There is a moment in almost every function where someone gets up to give a toast. Imagine at that moment if you had Harry introduced as an old friend or colleague of the guest of honor.

Comedians have a saying, "We only roast the ones we love." So, it is considered the highest honor for a comedian to be roasted by his peers. Now, you can join their ranks by giving someone the ultimate gift, an incredible night of laughter – that's all about them!

Harry has been doing customized toasts/roasts for some of the biggest CEO's in the country, as well as birthdays, retirements, and anniversaries, and he'll do the same for you.

How It Works
Harry gathers information about the roastee, and any other guests you might wish to be included. Whether you want the roast to be gentle, medium, or risqué, Harry will adjust his material accordingly, and review it with you prior to the event to make sure it's all in good fun.

At the event, Harry can either serve as Roast master and Emcee, or, go up after all the other toasts as a ringer, introduced as a friend, colleague or someone presenting an award to the guest of honor. So even in situations where everyone is expecting a serious tribute, Harry surprises them with a personalized "toast." Harry can also help write material for other "toasters."
Why Book Harry Freedman?


It's hard to imagine how audiences are hoodwinked by a comedian, but as a corporate imposter who pretends he is an industry expert or newly hired executive, Harry get crowds going.
Harry does more than just spoof industry topics and key executives - his humor breaks down corporate barriers and creates a camaraderie.
Early Stand-up Comedy Years
About a year into Harry's comedy career, a then unknown but very well respected Jerry Seinfeld approached Harry and said, "You're a good writer," and added, "I don't just say that to anyone."

About the same time, Joan Rivers also caught Harry's act and invited him to hang out in her dressing room before her shows at the Diplomat Hotel in South Florida.

Over the years, Harry has toured the country, opening for comics like Jerry Seinfeld, Tim Allen, Dennis Leary, Andrew Dice Clay, Paul Reiser, Pat Paulson, Drew Carey (who actually opened for Harry) and many more.

He became friends with Ray Romano and Richard Jeni and opened for both in numerous theaters and clubs across the country, including Carolines in New York City.

In the late 80's and early 90's, Harry was featured on VH1 Stand-up Spotlight with Rosie O'Donnell, Comedy on the Road with John Byner, Carolines Comedy Hour on A&E with Richard Jeni, (which Harry also wrote for) and was a prize winner on America's Funniest People.

He was also a regular at New York's top comedy clubs including The Improvisation, The Comic Strip, and The Comedy Cellar. In addition, Bill Maher became a big fan of Harry's, and used to put him on at Catch a Rising Star.

But all of that was merely a prelude to Harry's next move.

Becoming A Keynote Speaker
When a friend asked Harry to help in preparing for a corporate comedy put-on, Harry wrote much of the material and knew immediately this was something he also wanted to do. After that friend gave his blessing, a then unknown Ray Romano, also a friend, got offered a put-on for a hospital, which he passed on to Harry.

The video from that speech got Harry 10 more put-ons in the next 6 months. He soon began entertaining some of the biggest companies and associations in the world including Dell Computer, The American Bankers Association, Cox Radio, IBM, and many more.

Beginnings
Harry has always been funny. In high school he was elected to the student government after making a hilarious speech about school policies that got his 600 fellow classmates rolling with laughter, while the school vice principal looked on with an expression of shock.

During his senior year at SUNY Binghamton, Harry was one of only a handful out of 2000 elite New England students, including Ivy Leaguers, to win an award as outstanding delegate at the Harvard Model United Nations. He had become a sharp debater.

After attending 3 semesters of law school in Miami Florida, Harry realized his fathers wishes for him to follow in HIS footsteps as a lawyer and judge were not his own. He did however learn to explore both sides of every issue in depth, which became invaluable for joke writing and he also excelled at Moot Court.

Over the next few years, Harry worked as a managing editor for a humor magazine and feature writer for a Miami Beach Newsweekly. Then he decided to go after his own dream – standup comedy.

When South Florida's first comedy club opened in Hollywood Florida, on opening night, Harry "killed" for a crowd of 250 people, receiving 5 ovations in 12 minutes. That show changed his life.

He moved back to New York and the rest is history.