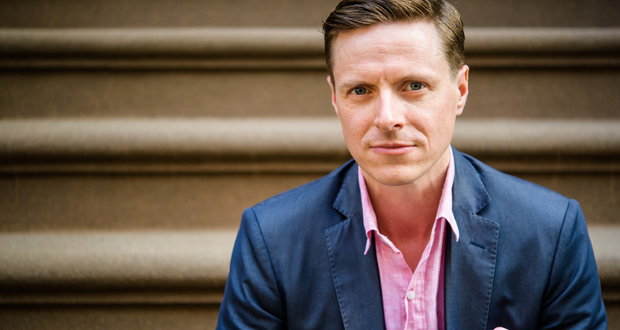 James Taylor
Keynote Speaker & Creativity Expert
X
Program Descriptions
SUPERCREATIVITY™: AUGMENTING HUMAN CREATIVITY IN THE AGE OF ARTIFICIAL INTELLIGENCE
Topic: Creativity/Innovation/Change/Artificial Intelligence
Perfect for: Global Conferences, Client-Facing Events, Corporate Meetings, Associations

Business is changing at the speed of light. Today exponential technologies such as artificial intelligence and machine learning are creating new disruptive business models almost overnight. In this new world, one where McKinsey & Co predict that 45 percent of jobs will be automated in the next 20 years, there is one distinctly human competitive advantage you and your people must leverage - your creativity. In this tailored, entertaining and highly visual one-of-a-kind keynote, James Taylor takes the audience on a journey to discover the backstage secrets of the world's most creative individuals and innovative organizations. Your audience will learn:


What disruptive technologies such as artificial intelligence mean for you, your team and your industry.
Which job roles in your industry are most at risk from automation.
Why China's richest man believes 'creativity' is the most important skill you need to develop to survive and thrive in the age of disruption.
The simple five step process for developing creative thinking skills.
How to lead innovative teams and foster a creative culture to increase innovation ROI.
How to use the new science of 'Augmented Creativity' to generate, evaluate, develop and implement more ideas, more quickly.

'UNLOCK YOUR CREATIVITY' WORKSHOP - HALF DAY
Best for: Marketing Teams, Sales Teams, Executive Teams, Associations, Business Owners

Learning Outcomes:
Understand the five step process for developing your creativity
Discover techniques for coming with innovative ideas
Learn creative thinking skills to better evaluate new ideas
Lead your team to unlock their creative potential
Build a more innovative and creative culture at work
James Taylor M.B.A. F.R.S.A. is an award-winning speaker and internationally recognized leader in creativity and innovation. For over 20 years, he has been teaching entrepreneurs, educators, corporate leaders, writers and rockstars how to build innovative organizations and design the creative life they desire. As the founder of C.SCHOOL™ and host of The Creative Life Podcast and TV Show, he's taught hundreds of thousands of individuals in over 120 countries through his online courses, books, videos and keynote speeches.

After advising some of the world's most creative individuals and companies, ranging from Grammy-award winning music artists and best-selling authors to Silicon Valley startups and innovative multi-nationals, James designed a framework for creativity that helps individuals and organizations achieve exponential growth. His clients have included Apple, Yamaha, Sony, Bertelsmann and Johnson & Johnson as well as high profile 1-on-1 coaching clients. As an in-demand creativity expert, he has been featured in countless media outlets and was the subject of a 30 minute BBC documentary about his life and work.

Recognized as a worldwide authority on creativity, innovation and marketing, James is the recipient of The Modern ONTRApreneur Award, the S.D. Southern Award and also holds a Masters in Business Administration (M.B.A.).