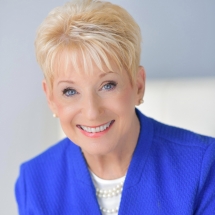 Nancy Friedman
The Telephone Doctor®, Customer Service Expert
X
Program Descriptions
Hell Hath No Fury Like a Customer Scorned
The Five Forbidden Phrases
What are those wicked little phrases that instantly turn your customers off? They frustrate, they annoy, and they cost you business. As Nancy delivers the Telephone Doctor's famous FIVE FORBIDDEN PHRASES, you'll recognize them right away. Learn how to permanently banish them from your vocabulary, and replace them with powerful phrases that build customer loyalty and increase your sales. This content-rich program is designed to get your customers swearing BY you, not AT you!

Are You Really Engaged?
The Golden Nuggets of Sales & Service
Companies spend big bucks to make their phones ring and attract customers to their business. If those contacts aren't handled just right, that money is wasted. Nancy Friedman packs this session with her unique insights and techniques to ensure you never waste another dollar of your marketing budget.

This is a custom program we like to call "poor man's Jeopardy." You will work with Nancy in advance of your conference or event to design each "nugget" to incorporate into the session. Like a game show, the audience gets to pick a "nugget," and then the fun begins! There's even a daily double! An audience favorite for all the interactive fun and useful content, this keynote program is a "Nancy favorite" too, because it's different every time.

How To Be an Island of Excellence in an Ocean of Mediocrity
10-Point Self-Assessment Quiz
See exactly where you and your company stand in delivering the almighty customer experience. Why do you need to know? For starters, consider these surprising customer defection facts:
8 of 10 people who will never do business with you again won't tell you that. They just go away.
8 of 10 people will tell 11 others how bad you are (yet only 1 of 10 will tell others how good you are!).

No one aspires to mediocrity, so learn how to soar above it! Keep your customers coming back and singing your praises. This interactive session begins with participants taking the Telephone Doctor's eye-opening 10-point self-assessment quiz. You'll see where you land on the customer service spectrum, and pinpoint the gap between where you are and where you need to be. Nancy leads participants through each of the 10 points, arming you with customer service and sales tools you can use immediately. Learn how to create a customer experience that will put you on the map as an Island of Excellence!

7 Traits of A Successful Leader Can You Grow and Change Like a Leader?
How do you handle growth and change? What about bad news? Or other obstacles that come your way? Does "Apathy" sound familiar? In this program, keynote speaker Nancy Friedman shares how to handle growth and change with grace, and uncovers the strategies behind these 7 leadership traits:


Choose Your Attitude In Advance
Visualize Success
Demonstrate Humor, Energy and Enthusiasm
Resist Negative Tendencies
Be a "Whatever It Takes Person" Embrace Change; Expect It and Accept It
Be Grateful For What You Have

Sales & Communication Skills A to Z
Learn the language of sales from Nancy Friedman, an expert in capturing and navigating the customer contact from lead to sale. From soup to nuts, front to back, and A to Z, this dynamic and interactive sales program is bursting with tips, skills and techniques you'll use forever.

Whether you're a seasoned sales executive or just starting out, you'll walk out of this session prepared to handle every sales situation like a champ. Always a hit, and labeled a DON'T MISS session! Come join the fun. Special bonus: Nancy shares the 5 Most Frustrating Voice Mail Phrases. The invaluable Q & A at the end is worth the entire program! (DVD and projection screen used)

The Five MUSTS of Selling to Women
Is it really different, selling to women vs. selling to men? Hmmm, …
Do they drive differently?
Walk differently?
Think differently?
Do they talk differently?

You bet they do. And they buy differently, too! Nancy delves into the 'how to' of selling to women. And not just because she is one. She understands and shares the driving forces behind a woman's buying decisions. If you miss certain cues, you could miss the sale. So don't miss this laugh-out-loud, yet very serious session! Oh, and there are more than just 5 "musts" (that was just to get your attention!), and you can probably use them on men, too!

Telephone Inquiries Are Not Always About Price – How to Navigate the Call
How much is that doggie in the window? You may recognize that as an old song, but it's still a current question. If you get price-shopped, this is a great program for your audience. You see, most people ask about pricing because that's all they know to ask. It's normally not really what they need at the first breath.

Whether on the phone or in person, if your employees (or you) are giving away price estimates and not getting anything in return (like a name or an appointment), that's a lost opportunity and possibly a lost sale. Nancy is an expert at engaging the contact, getting names, and gathering information. She will help you get more appointments and eventually more sales!

The Entrepreneurial Edge
Stumbling blocks. Most everyone encounters them, whether they happen in your personal life or on your career path. But it's how you handle these situations that will set you apart.

Through the story of how Telephone Doctor came to be, you'll learn how the basic entrepreneurial spirit carried one dream into reality, and how you can gain the entrepreneurial edge.

12 Hot "Cold Call" Techniques
As an expert in cold calling, whether it's business-to-business or business-to-consumer, Nancy has presented this program to those in need of sprucing up their cold call techniques. Whether you're a novice or a seasoned sales person, you will learn something new and valuable.

She's the author of Telesales from A to Z and has some of the most effective sales tools and techniques available.

A powerful program for salespeople who want to improve and succeed.

Customer Service 411
Nancy Friedman, The Telephone Doctor, brings the 8 Killer Words to life – words that distract, words that confuse, annoy and can stop a conversation. When that happens, it can be tough to get back on track.

Some of your folks may be using them. And if they are, they could be "killing the deal."

You'll wish you had known about these words sooner; you'd have saved a lot of sales.

The Customer Experience Defined
I'm often asked, "Nancy, what exactly is the Customer Service Experience?"

Well, as you can imagine, it's not one thing. It's many things – some big and some quite small or simple. Together, they create an overall service experience for your customers that builds loyalty, positive sentiments for your brand, and ultimately a stronger bottom line for your business. In this fun, content-rich program, Nancy shares a treasure trove of information that will help you bring that "EXPERIENCE" everyone is looking for into your organization.

This session will benefit organizations of every size and shape, and applies to participants at every level, from the front line all the way to the top!

Common Sense Customer Service is NOT Really So Common!
You hear it over and over… Gee, customer service is just plain old common sense, isn't it? Well if it were, there wouldn't be so much talk about it!

So let's just admit it: Common sense in customer service is NOT so common.

In this program, Nancy goes over the subtle differences between what's right and what's not; what's common and what's uncommon; and the words and actions that frustrate the customer, no matter what industry. If you've ever been irritated by a service situation and thought, "Gee, you'd think they'd use some common sense," then this is a good program for your group. Like all of Nancy's programs, she engages with the audience, and gets them laughing and learning her "common sense" ideas and techniques!
Why Book Nancy Friedman?


She delivers inspiration with real practical takeaways in customer service that can be implemented immediately for increased ROI.
Her programs are high-energy, high in content, and best of all, provide techniques to implement for success.
Nancy Friedman is a gifted motivational business speaker with a proven track record. The valuable information Nancy gives her audiences has helped set the standards for corporations and associations across the country. Nancy specializes in giving "how to" techniques based on real world experience...techniques she has shared with companies world wide to increase profits and gain a competitive edge.

Nancy is perhaps best known as the Telephone "Doctor"®. Thanks to her highly successfully series of videos on customer service and telephone skills. This comprehensive collection of programs is distributed in 28 countries. Tens of thousands of organizations in the U.S. alone use these programs. The series is considered to be the most effective customer service training package available today! Nancy is an internationally recognized authority on customer service. She has appeared on literally hundreds of television and radio programs world wide including the Today Show, CBS This Morning, Good Morning America, Canada Today and the BBC, and more recently she appeared on OPRAH. A two time MILLION DOLLAR ROUND TABLE SPEAKER, Nancy's quick wit and sense of humor make her a big hit with audiences of all sizes and across all segments of the employee population.

Whether delivered to owners and managers or to front-line staff, Nancy's message hits home. In addition to television and radio, she's also no stranger to the print medium...having been featured in respected newspapers and magazines like the Wall Street Journal, USA Today and Nations Business. She's even written her own best selling book. Her presentations motivate, educate and entertain. Audiences walk away feeling great about themselves, their company and their customers.