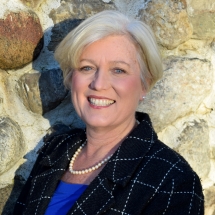 Regina Clark
Speaker, Author, Executive Coach
X
Program Descriptions
Creating a WOW
Are you creating WOW experiences for your customers, vendors, employees and members? Are you receiving rave reviews on social media as one of the best brands and best company to conduct business with? Are your employees passionate, proud and highly engaged? During this high energy keynote Regina will uncover the four truths to creating WOW experiences. A WOW is unexpected, thoughtful, memorable, adds value, creates loyalty and impacts your bottom line.

SOARING to New Heights
In business and in life it's always a good idea to set your sights on a future state, a place where you want to be. Business leaders and government officials do this all the time. They decide that they want to be in a specific market or focus on a specific initiative, and then they develop strategies and tactics to reach that future state. Effective leaders are also good at measuring their progress with data as they move towards a future state. If they are not making progress, they adjust the plans. There will always be obstacles to overcome, barriers to breakdown, financial setbacks, health concerns and a host of other excuses that could keep you from reaching your future state. During this keynote, Regina will share strategies for getting to your future state! You might even experience some balloons popping!

The Seven C's of Leadership
Learn how competent leaders lead by connecting with others, being committed, courageous and being able to champion change. This keynote explores some of the traits required to be an effective leader.

Improving the Patient Experience
No one wants to get sick or hurt and no one likes being a patient! As a matter of fact, many of us would never visit a physician's office or hospital if we didn't have to. During this program, you will examine the patient touchpoints and identify ways to make improvements. The four fundaments are:
hiring the right people who have a high degree of competence and a fabulous attitude,
identifying the right processes and consistently improving them,
creating the right work environment,
and providing the right services.

Leading Patient Experience Improvement
A high level of support and commitment is required to support any patient improvement initiative. During this program, leaders will learn what they need to do to energize their staff to create exceptional experiences every day for every patient.

Are You Having Fun Yet?
There are a few perks to working at Google - gourmet meals, rock walls, car washes and lap pools to name a few. What are you doing to create a motivating, inspiring environment for your workforce? During this fun, fabulous keynote you will learn how to create a motivating environment to retain your best and brightest.
Why Book Regina Clark?
Fun, interactive and focused on results.
Regina will inspire, motivate and challenge your audience to do something better. Create better customer experience, improve the patient journey, boost employee engagement or reach a personal goal.
Regina participated in her first triathlon to celebrate turning 50 and believes anything is possible as long as you take care of yourself.
Regina will do her homework and customize her keynote with relevant, timely information for your audience.
Regina M. Clark, CSP has been energizing audiences with her content rich, fast paced, interactive programs for more than 25 years. Regina takes the time up front to find out about the audience and designs a keynote or concurrent session that will thrill the audience. Hundreds of audiences, years of experience, from retail to healthcare and everything in between.

Regina's style is smart, witty, informative and fresh. There is absolutely no chance that the audience will be bored. She brings current information into every program and delivers the information with energy, enthusiasm and loads of interaction. She might even ask a few people to pop some balloons!

She is a professional member of the National Speakers Association and a Certified Speaking Professional, a designation held by less than 10% of the speakers worldwide. Regina is the author of five books including – WOW Your Customer or Somebody Else Will, Are We Having Fun Yet? 75 Ways to Create a Motivating Work Environment, 101 Ways to Improve the Patient Experience and 101 Ways to Get Fit by Fifty.
Books