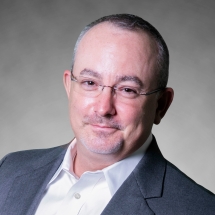 Shawn Galloway
Safety Culture Excellence
X
Program Descriptions
My Safety or Your, I'd Rather Not Rely on Luck
Whether we realize it or not, every day we put ourselves in situations that could go horribly wrong. We all take calculated risks; some of us are just better calculators then others. At work and home, we end each day without an injury and consider it a safe day. How wrong we are. There are two ways to not get injured: consciously take the right precautions or get lucky.

Shaping the Future of Safety Excellence
Much has been written about the need for safety to be integrated into business thinking for safety to become the way of business and a core value rather then priority. Not enough attention is placed on the need for business practices to be integrated into safety thinking.

Creating and Sustaining Safety Culture Excellence
Organizations on the path towards excellence in any operational category must examine and plan to leverage their culture. Does the culture work with or against the plan? What will the culture support and what will it resist? Cultures are the most effective sustainability tool an organization has; it works hard to maintain the status quo. Or, if involved and leveraged effectively, it will develop ownership and reinforce the desired direction of change. Excellence in performance is only obtained through highly functioning cultures.

The Transformational Leader: From Hands and Feet to Hearts and Minds
A leader's ability to inspire and influence will become his or her single most effective, competitive advantage. Once higher levels are reached in an organization, individuals are less judged by what they have personally contributed, and more by what they have led others to accomplish. Do employees perform excellently because you inspire them to, or because they are fearful. Do you have a have-to or a want-to culture? Sustainable excellence develops from a motivated and inspired workforce; it is not the result of behavioral manipulation or managed delegation.
Shawn M. Galloway is the President and Chief Operating Officer of ProAct Safety®. As a professional keynote speaker and internationally recognized safety excellence expert, he has helped hundreds of organizations within every major industry, achieve and sustain excellence in performance and culture. Shawn is also the host of the highly acclaimed weekly podcast series, Safety Culture Excellence, a columnist for several magazines and coauthor of STEPS to Safety Culture Excellence. "Any chance I get to hear Shawn speak always leaves me inspired and with renewed energy for safety."

Shawn has personally worked with National Institutes of Health, MD Anderson, Merck, Bristol-Myers Squibb, Amway, Wrigley, Herman Miller, Eastman Chemical, Georgia-Pacific, Honda, Ingersoll-Rand, International Paper, Rockwell Automation, Timken, Starbucks, The United States Capital, The United States Armed Forces and over a hundred similar organizations. His speaking and consulting engagements have taken him throughout North America, Europe, UK, Middle East and Australia.

National Safety Council calls him a "Global safety excellence expert" and a "Top-rated speaker" and listed him in the 2013 Top 40 Rising Stars. EHS Today listed Shawn in the 2012-2013 '50 People Who Most Influenced EHS', ISHN Magazine listed him in the 2012 POWER 101 - Leaders of the EHS World and again in the recent, elite list of Up and Coming Thought Leaders, Canadian Occupational Safety Magazine refers to Shawn as a "Safety excellence coach" and IndustryWeek magazine writes "helps organizations achieve safety excellence". Shawn has published over 300 podcasts, 100 articles and 50 videos on the subject of safety excellence in culture and performance.