A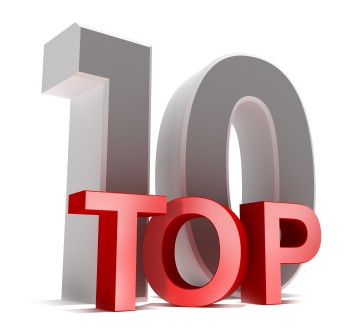 pril 6th is officially Opening Day, signaling the beginning of the baseball season! In honor of this day, we have highlighted some of the Top Ten keynote MLB speakers who will surely move your audiences to their feet with their exciting keynote presentations!
1. Jim Abbott
Jim Abbott has battled the odds his entire life. As a legendary one-handed pitcher in Major League Baseball, Jim exemplifies courage and overcoming adversity and shares with audiences the idea that there is great potential within everyone to rise up to the challenges they face and be victorious.
2. Steve Garvey
Steve Garvey has reached and surpassed various pinnacles of success. For over twenty-five years, he has spoken to groups, corporations, conventions, and universities around the world. Today, the man who once played in 1,207 consecutive baseball games, now motivates audiences around the world to become the best and most successful people or corporations they can become. 
3. Jim 'The Rookie' Morris
Known as the "oldest rookie", Jim 'The Rookie' Morris personifies achievement through his inspiring story of setting goals and never giving up on your dreams. Audiences are left transformed and motivated to attack their personal and business goals with new vigor.
4. Jim Bouton
Jim Bouton believes in focusing on the process as a way to achieve goals. He encourages his audience to think like athletes, to get into the fun of the enterprise, the challenge of long odds, the satisfaction in details, the thrill of extraordinary effort, and the joy of work.
5. Mike Robbins
Mike Robbins' unique approach and ideas empower people with the knowledge that success can be achieved no matter the obstacles! His presentations provide practical strategies that inspire people and teams to bring out the best in themselves and others and generate measurable results by enhancing engagement and productivity through the power of appreciation.
6. John Cassis
John Cassis' genuine style helps audiences re-energize lives, careers and relationships… and see life from a new perspective. As a professional speaker, he encourages people to step into the arena and live their dreams. 
7. Johnny Bench
Johnny Bench is a symbol of winning through hard work and teamwork. In his keynote presentations, he highlights easy to remember motivational tips. A much traveled and well experienced speaker, Johnny would be a great addition to your events.
8. Dave Dravecky
Dave Dravecky's story is one of hope, courage and perseverance in the midst of dark and overwhelming uncertainty. As a cancer survivor and amputee, Dave speaks with conviction and sincerity about his amazing story of faith, courage, and endurance.
9. Joe Torre
As the first player-manager in the majors since 1959, Joe Torre has gone on to be inducted into the Baseball Hall of Fame and has became one of the nations top sought after speakers. He takes his experience as a manager of a major league baseball team and translates it into his highly effective keynote presentations!
10. Steve Sax                     
Always known as a gutsy and passionate player on the field, Steve Sax brings this same dynamic motivation to the stage. Also, he is able to draw from his success on the baseball field and in the world of finance to link successful concepts to his audience.