Let's hear it for the red, white, and blue! With Veteran's Day just around the corner, what better way to celebrate than with an experienced military speaker? The five speakers below have exemplified great strength, bravery, and courage on the line of duty and now use those experiences to inspire others to be just as great.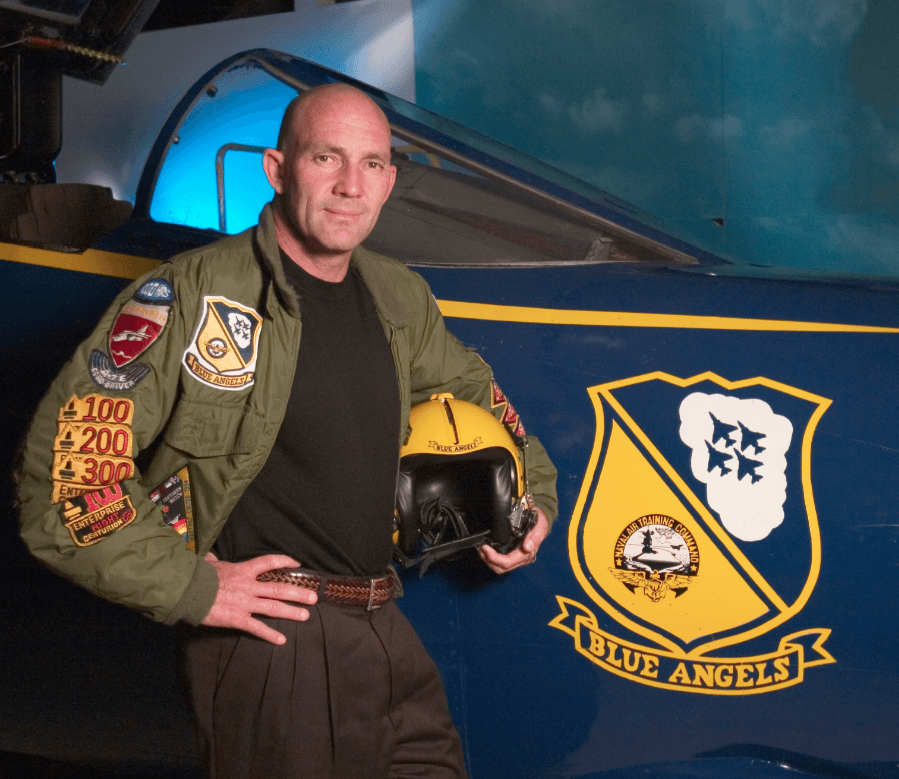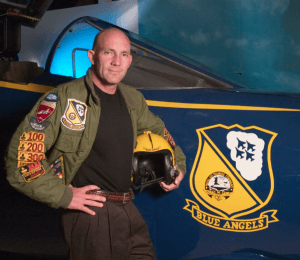 Mr. Foley is a former lead solo pilot of the Blue Angels, the U.S. Navy's flight demonstration squadron. While a Blue Angel, Foley constantly had to perform in extreme, high stakes environments. Flying at speeds greater than 500mph, the angels relied on trust and leadership from their fellow in the squadron to ensure their safety. John uses his experiences in the Blue Angels to help motivate others to reach their highest potential. In 2011, Foley founded the "Glad To Be Here" foundation. He donates 10% of all of his speaking fees to various charities through the foundation. Through this program, John has raised $1 million for over 100 different charities. Aside from hearing an inspirational talk from John, you will also know that your money is going to a good cause. If your team needs motivating, Foley is the guy for you.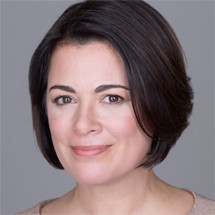 Colonel Nicole Malachowski was only 16 years old when she took her first solo flight. She joined the Civil Air Patrol while she was still in high school and also participated in Air Force Junior ROTC. Nicole defied stereotypes when she became the first woman pilot on the Thunderbird's Air Demonstration Squadron. She is also a 21-year USAF Veteran and has flown over 188 combat hours. Malachowski recalls her proudest moment being leading the first fighter formation to provide security for Iraq's historic election in 2005. Nicole has three key beliefs that she uses to motivate and empower her crowds; failure and risk is the price of entry for achieving something great, sometimes you need to yield to overcome, and her personal mantra, "nobody wants to lead a scripted life." Great for empowering both women and men alike, book Col. Malachowski today to leave your group feeling empowered!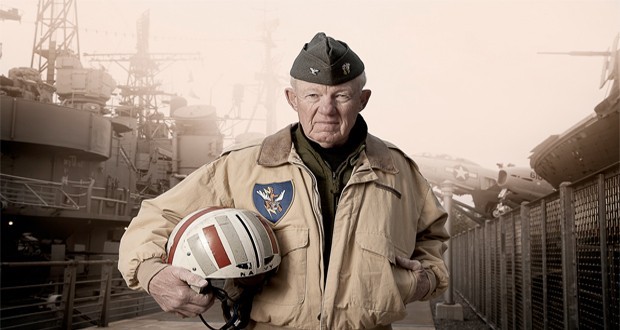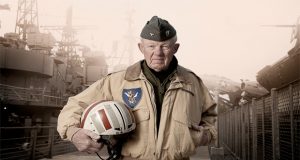 From the time that Captain Plumb was a little boy, he dreamed of flying airplanes. The U.S. Navy gave him that opportunity. Plumb flew 74 successful combat missions over North Vietnam, on his 75th, just five days before the end of his tour, he was shot down over Hanoi and he was held as a Prisoner of War for 2,103 days. Captain Plumb has been honored with two purple hearts, the Legion of Merit, the Silver Star, and the P.O.W. medal. After 28 years of service, Charlie retired but he still flies every chance he gets. Today, he speaks to audiences about the qualities of survival and overcoming obstacles. He draws parallels between his P.O.W. experience and the challenges of everyday life. Book Captain Plumb today for a talk you are sure to never forget.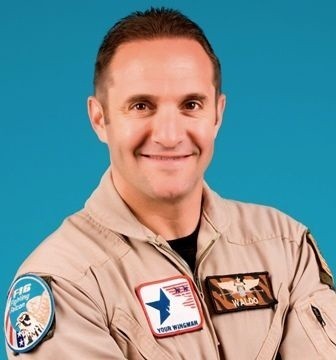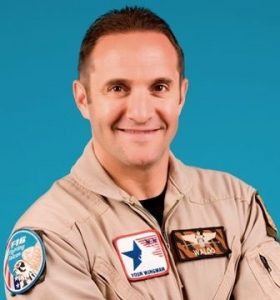 A fear of heights and claustrophobia usually don't come to mind when thinking of fighter pilots, but for Waldo Waldman, that was his reality for a long time. He now uses the tactics he used to overcome his fears to help others overcome adversity as well. Waldo Waldman, a.k.a. The Wingman, combines his experience as a fighter pilot with his experience in the business world into exciting programs that inspire attendees to break barriers in highly competitive environments and overcome adversity. Waldman is also the founder of The Wingman Foundation. Their mission is to help raise funds and build awareness for veterans and their families in need. If your team needs help breaking out of the old and starting something new, Waldo Waldman can help.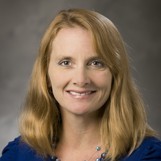 Known for being one of the most brilliant minds of her generation, Missy Cummings is a speaker you won't want to miss. She was a naval officer and military pilot from 1988-1999 and was one of the Navy's first female fighter pilots. She has an extensive STEM background and a variety of research interests that help to give her audiences insightful, innovative, and futuristic ideas and inspire them to be the best that they can be. Today, Missy is a professor at Duke University, as well as co-chair for the World Economic Forum's Council on Artificial Intelligence and Robotics, and a member of the U.S. Department of Transportation's advisory committee on autonomous transportation. If you want a speaker that is sure to inspire as well as educate, Missy is the one for you!
Any of the speakers are sure to motivate and inspire your team. If you're looking for that wintertime motivation, book one of these speakers today!