---
10 Best Keynote Speakers for Negotiations
Motivational Humorist, Sales, Productivity and Change Specialist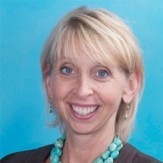 Why Book Joy Baldridge?
Joy helps the best companies in the world become even better at increasing revenue and productivity while decreasing stress and frustration.
Fees: $10,001-$15,000
Travels From: Connecticut
---
Generational Specialist
Why Book Amy Lynch?
Amy is an entrepreneur. She has negotiated with, worked with, managed and been managed by four distinct generations. Amy speaks from experience. While others talk about generational awareness, Amy's clients apply her techniques and strategies in their businesses every day.
Amy motivates audience by making them smart. She translates complex demographics into everyday examples audiences recognize immediately. She helps your team understand why it's essential to change intergenerational behaviors so you can get results.
Interaction is part of the package. Amy's spontaneous, big-hearted give and take with audiences shows people she is focused on their success, and the success of every generation.
Subscribe to our blog
Stay up to date on all the latest news at Eagles Talent
By continuing to browse, you consent to our use of cookies. To know more, please view our
Privacy Policy.
Hide