At Eagles Talent, we embrace diversity and encourage inclusion. We have a large variety of speakers, who through their own experiences, explain the importance of diversity and inclusion within the workplace and within your community. From princesses to civil rights activists, filmmakers to doctors, here is a list of diversity and inclusion speakers to help shed light on your next event.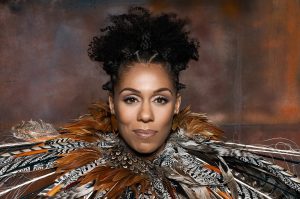 Sarah Culberson is a humanitarian, educator, and the princess of Sierra Leone. One year after her first birthday, Sarah was adopted by a loving white couple from West Virginia. She grew up having little knowledge of her ancestry and family history. As Sarah grew older, she started to become more interested in her roots and where she came from. Once she reached adulthood, Sarah set out on a quest to find her birth family and along the way she discovered her biological family on her dad's side was from Sierra Leone. Upon reaching out to her uncle in Sierra Leone for the first time, Sarah learned that her family was royalty and that she was considered a princess. She traveled to Sierra Leone and upon arriving knew she wanted to do something to help her family's community. They were suffering with the aftermath of an 11-year civil war as well as recovering from a very serious Ebola epidemic. She co-founded the nonprofit organization "Sierra Leone Rising," an organization that supports education, public health, and female empowerment in Sierra Leone. 
Today, Sarah is an educator in Oakland, CA and travels the world speaking on her experience. She is able to deliver powerful and serious messages with warmth and humor. She speaks on topics such as empowerment, leadership, and diversity and inclusion and helps to focus on building a better community.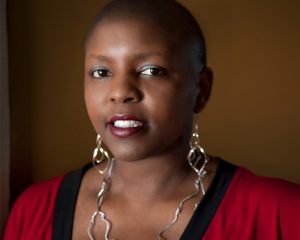 Yoruba is an award-winning documentary filmmaker who is dedicated to creating films that address and explore a variety of social, cultural, and civil rights issues. The New Black is Yoruba's most popular work. The documentary gives the viewer an up close and personal look into the gay rights movement within the black community specifically. The film was nominated for an NAACP Image Award, GLAAD Media award, among many other honors. In 2014, Richen was a featured TED speaker who gave a talk focusing on gay rights issues within the black community. Following the release of the not totally accurate academy award winning film, The Greenbook, Yoruba directed The Greenbook: Guide to Freedom. The film was made for the Smithsonian Channel and aims to tell the truth about the pre-civil rights era travel guide for black people in America. Today, Yoruba continues to speak on and create films spreading awareness on a variety of different civil and human rights issues.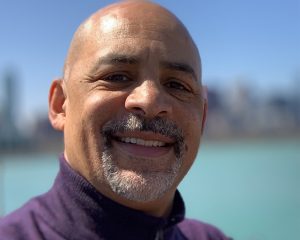 Chris Rabb is a thought leader on the intersection of entrepreneurship, media, civic engagement, and social identity. He is also a writer, consultant, teacher, and sits on the national board of America's leading racial justice think tank: Race Forward, The Centre for Racial Justice Innovation. Chris is the author of Invisible Capital: How Unforeseen Forces Shape Entrepreneurial Opportunity. The book explores the hidden factors that influence a business' viability. It delves into the structural inequality that has contributed to the landscape of modern U.S. business. Chris is also an accomplished genealogist who has received media recognition for his work connecting genetic testing and family history.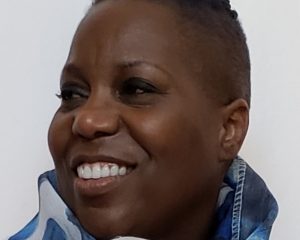 Bertice Berry is a social scientist who addresses multiple issues such as gender, race, and age. After defying stereotypes and beating the odds throughout her childhood, Berry went on to become a professor at Kent State University, teaching sociology and statistics. Through using humor in her lectures to address extremely difficult issues, such as racism and sexism, she became one of the most popular teachers at Kent State and made a profound impact. Upon seeing the impact she was making, Berry left Kent State and went on to become an award winning entertainer, lecturer, and comedienne. Berry also takes on a very active role in supporting community organizations to benefit those in need. She has donated all profits from her book sales to organizations that help families in transition, raise funds for scholarships, and provide resource information to low-income families. "When you walk with purpose, you collide with destiny," – Dr. Bertice Berry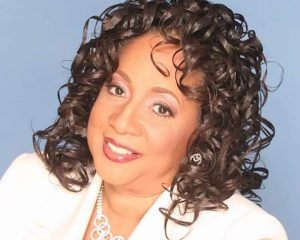 Sheyann Webb-Christburg is a civil rights activist and co-author of Selma, Lord, Selma: Girlhood Memories of the Civil Rights Days. The book depicts her childhood experiences with civil rights activists Martin Luther King Jr., Hosea Wiliams, Jonathan Daniels, Viola Liuzzo, among others. She was the youngest civil rights activist in Selma, Alabama in the 1960s and Martin Luther King Jr. names her the "smallest freedom fighter." At 8 years old, Sheyann would sneak out of her house to attend meetings and often led her congregation in singing freedom songs. She was the youngest participant in the first attempted Selma to Montgomery march known as "Bloody Sunday." Sheyann has dedicated her life to assisting youth in America to build self-esteem, overcome adversity, and find their purpose in life.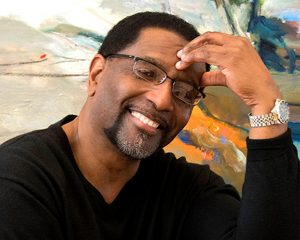 Steven LeMons is an at-risk youth speaker who uses teaching methods to help students break away from unproductive and sometimes generational cycles of under achievement. He helps to provide students with confidence, mental endurance, and academic resilience. He takes participants beyond their comfort level while guiding them to critical and empowering information necessary for taking positive action and harnessing personal power. He is also the creator of JOURNEY, a high impact, traditional intervention tool that helps prepare students in the art of critical thinking and goal accomplishment.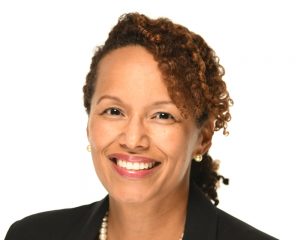 Heather Younger has helped companies see double digit employee engagement increases through implementation of her laws and philosophies. Heather has facilitated more than 350 workshops and has reached thousands of employers and their employees. She has driven results in a variety of industries including banking, oil and gas, construction, energy, as well as federal and local government. She is the bestselling author of The 7 Intuitive Laws of Employee Loyalty and the founder and CEO of Customer Fanatix, whose mission is to inspire and train leaders to put their employees first. Her bestselling author status as well as her reputation has earned her the title of the "Employee Whisperer."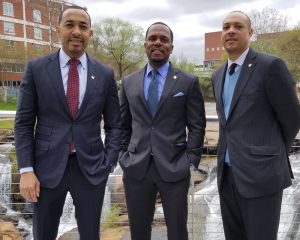 The Three Doctors is a group that consists of Doctors Sampson Davis, Rameck Hunt, and George Jenkins. The three friends grew up in Newark, NJ and as young boys they made a pact to stick together, go to college, graduate, and become doctors. They were determined to not become victims of their environment and helped to support each other because they had little support at home. After overcoming countless obstacles, the three are all proud, successful doctors. Their key messages include never underestimate the power of self-reliance and inner strength.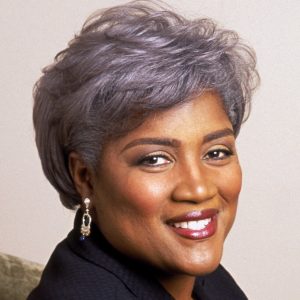 Donna Brazile is a contributor for FOX News and former democratic political strategist. She first became interested in politics at age 9 when she worked to elect a city council candidate who promised to build a playground in her neighborhood. The candidate won, followed through on their promise, and ignited a passion for political progress in Brazile that would last throughout her life. She worked on every presidential campaign from 1976-2000, when she became the first black woman to manage a presidential campaign for democratic nominee, Al Gore. In addition to her work in politics, she has lectured at over 185 colleges and universities on topics such as race relations in the age of Obama, why diversity matters, and women in American politics. In 2014, President Obama appointed her to serve on the board of the J. William Fullbright Foreign Scholarship Board. Brazile works hard to encourage young people to vote and to push them to change the system by running for positions of power themselves. 
Dr. Brian H. Williams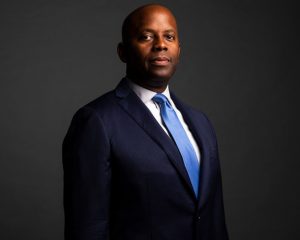 Dr. Williams is a surgeon and public speaker whose presentations focus on the intersection of race and healthcare resiliency. He was made famous for his role in treating victims of the Dallas Police Shooting in 2016. His heartfelt comments at a press conference touched millions and became a viral media event. Following this, the former Mayor of Dallas, appointed Dr. Williams to head the "Dallas Citizens Police Review Board." His leadership has helped to unite the Dallas police department, community activists, police associations, and city council to rebuild the role civilians play in police oversight. Williams has since moved to Chicago but continues to share his insight on resilience, diversity, and social justice through public speaking as well as his podcast, Race, Violence, and Medicine.