2020 was definitely a year for the history books. A global pandemic, racial tensions, one of the most controversial elections in history, 2020 was an emotionally draining year for many. As 2021 begins, it brings along hope with it. After a difficult year, inspiration is something everyone can use. The 10 speakers below tell motivational stories of achieving goals and overcoming obstacles that will leave anyone feeling inspired.
Mick Ebeling
Author, Not Impossible: The Art & Joy of Doing What Couldn't be Done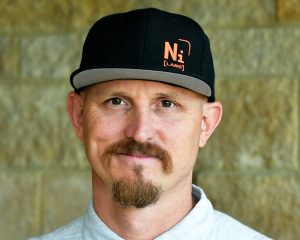 Mick Ebeling is an innovator whose main goal is to help people make the impossible, possible. He is the founder and CEO "Not Impossible," an award-winning social innovation lab and production company. Mick lives by the mantra "commit, then figure it out." Mick's emotional story of what it took to gain his success will help any group to turn the impossible, possible.
Amelia Rose Earhart
Inspiring Around-The-World Pilot, Keynote Speaker, TV Personality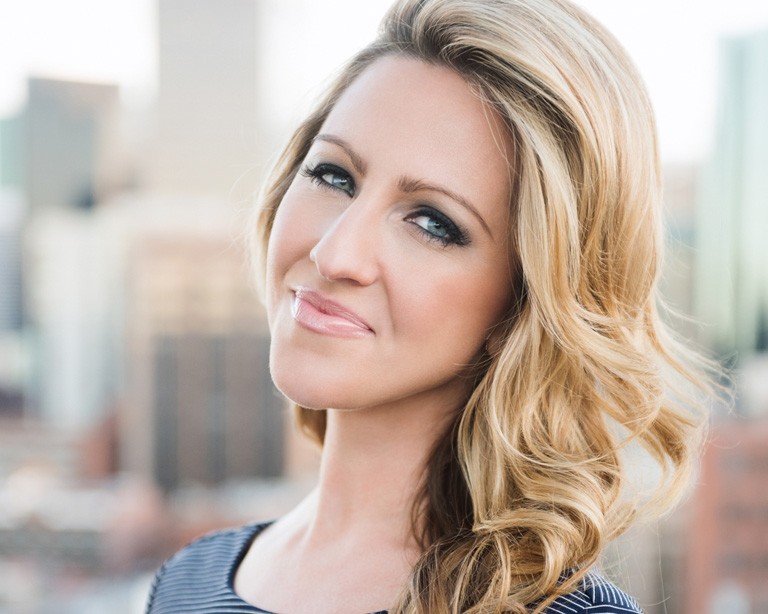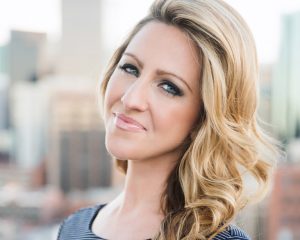 Following the same route as her namesake, Amelia Mary Earhart, Amelia became one of the youngest women to fly a single-engine plane around the world. She uses her piloting and around-the-world flight experience to help attendees work through challenges. In addition to delivering her engaging and inspiring keynotes, Amelia is a TV personality, which also makes her the perfect moderator/emcee for your event. Amelia strives to push her own limits and inspires audiences to do the same.
Neal Petersen
History-making Extreme Adventurer, Award-winning Author, International Motivational Speaker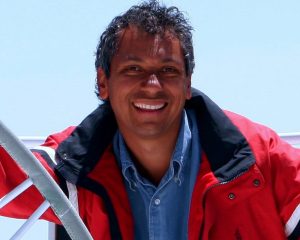 Having visited over 100 countries and living in 5, Neal appeals to diverse audiences. His keynote is a powerful multi-sensory experience where the impact continues long after hearing him speak. Neal can drive home any message seamlessly and will leave your audience feeling refocused and re-energized.
Jade Simmons 
Concert Pianist, No.1 Maverick, Author, Powerhouse Motivational Speaker, Transformative Leadership Expert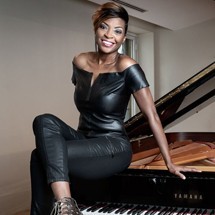 Jade uses her captivating storytelling skills to create a mind blowing experience for audiences worldwide. She is a classical concert pianist who uses her talent to provide inspiration and entertainment. Jade has performed for and inspired clients including the Hershey Company, Genentech, Pfizer, and many more.
Phil Hansen
Internationally-recognized Multimedia Artist, Inspiring and Interactive Speaker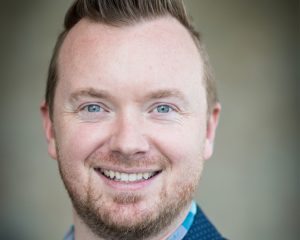 After suffering a hand tremor from the intense study of pointillism in art school, Phil had to learn how to "embrace the shake" and create art in new and unique ways. Phil continues to invent new approaches to creating art by embracing his personal as well as universal limitations. Phil has the ability to draw art parallels to the corporate world and has spoken to top financial and insurance groups, educational groups, healthcare groups, as well as a variety of many more. If you are seeking an unforgettable, interactive experience for your audience, look no further than Phil Hansen.
Rachel Hollis
Inspirational Speaker and CEO of Chic Media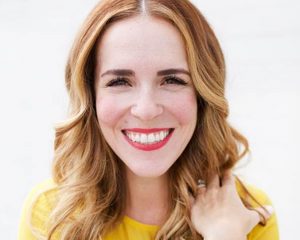 Rachel Hollis is the CEO of Chic Media, the foremost authority on digital content for women. Because of this, Rachel's online reach is in the millions. In addition to the digital media company, she is a best-selling author, TV personality, public speaker and mother of four. As a speaker, Rachel is motivational, inspirational, and always approachable. Her "tell it like it is" attitude will help her to genuinely connect with your audience.
Sekou Andrews
Grammy-Nominated Creator of "Poetic Voice" & Inspirational Speaker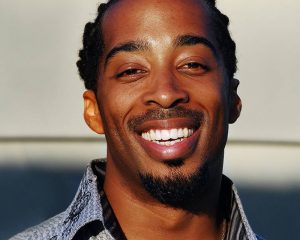 Sekou Andrews is the first contemporary poet in 12 years to receive a Grammy Nomination for best spoken word album. Sekou helps leaders embrace creative, innovative, and disruptive thinking and behavior. He uses his moving keynotes to deliver complicated business messages. Sekou Andrews will help to create mindset and company culture shifts where needed throughout your company.
Gian Paul Gonzalez
Inspiring Hope Through The Power Of Commitment and Positivity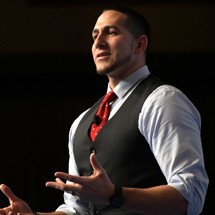 Gian Paul Gonzalez was a former NCAA First Team All American forward from Montclair State University. He was offered several professional basketball contracts but turned them down so he could work with at-risk youth. Gonzalez is the founder of The Hope and Future Foundation which provides opportunities for youth to give back within their communities through extracurricular activities. Gian Paul inspired the 2011 New York Giants to Super Bowl Victory with his famous "ALL IN" speech. He teaches that "ALL IN" is not only a slogan, but a lifestyle. Allow Gian Paul Gonzalez to inspire your team to achieve greatness today.
Michelle Poler
Inspiring the World to be a Braver Place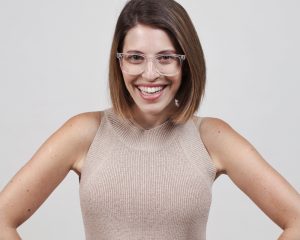 After being a very fearful person for most of her life, Michelle decided to rewrite her definition of fear and change her approach to life. To help overcome her fears, Michelle faced 100 fears in a period of 100 days. She posted each experience to YouTube and gained the attention of stars like Ashton Kutcher, Zoey Deschanel, and Lil Wayne, helping her project to go viral. Allow Michelle's social movement to inspire you to step outside of your comfort zone and tap into your full potential.
Mike Eruzione
Captain of the "Miracle on Ice" Olympic Gold Medal Hockey Team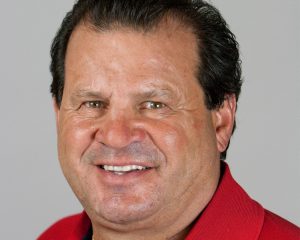 Mike Eruzione was the captain of the 1980 US Winter Olympic Hockey Team who beat world-reigning champions, Russia. He was the subject for the Disney film, Miracle, which chronicled the team's journey to win the gold medal. Mike inspires audiences with his story of triumph and how to overcome adversity through commitment and teamwork.
Interested in any of the speakers above? Inquire within to book any of these speakers plus hundreds of more today!