Due to COVID-19, most of us have found ourselves in an unusual place. If you are a "non-essential" worker, you are most likely transitioning to working from home indefinitely. This transition can be difficult for some. Waking up and making the commute to your dining room table is easier said than done. It is important to develop a routine for yourself and to stay motivated. Here at Eagles Talent, we have a variety of different speakers who want to help you and your team. Whether it be through a social media livestream, a podcast, or a virtual keynote, we are ready to point you in the right direction.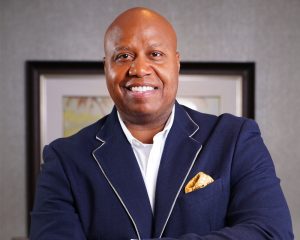 A former NBA player turned keynote speaker, Walter takes the skills that he has learned on the court to corporate America. He teaches audiences the importance of accountability and excellence. Walter has taken this time to re-launch his podcast, "Next Level Mindset," so he can share his first-hand tips on mastering the fundamentals of business virtually. Walter focuses on teaching businesses and business leaders how to rise above the competition and how you can achieve success by being a teamplayer. He also goes over mentalities and ideas to help keep your business moving forward during the Coronavirus pandemic. Walter is ready to equip you and your team with the skills to grow your business, and more importantly, get results. Walter Bond is perfect for small business owners and CEOs alike. He is ready to share his skills and knowledge to help get your business booming again. Follow the link below to hear episode one of Walter's podcast and get motivated today!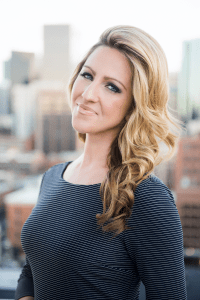 Around the world pilot and keynote speaker, Amelia Rose Earhart, is no stranger to obstacles getting in her way. She is here to help your team overcome this new obstacle with her new video workshop: "The Art of Flying A Holding Pattern." Amelia has designed this workshop specifically to help teams who have suddenly transitioned to work from home. Amelia's pilot training has provided her with direct skills that can help you and your team to succeed. Pilots are trained to stay calm, increase focus, scan instruments, and most importantly, keep flying during times of stress/ turbulence. All of these skills can be immensely helpful in the transition to working from home. Amelia is prepared to share these skills with your team and wants to help you thrive during this unprecedented time. Amelia's workshop will teach teams how to speed up the adjustment phase and how to keep an eye out for opportunities that may arise during this time. Amelia has even created a team checklist that viewers can use during her presentation. It goes over limitations and the weight and balance of managing work and family life. If your team has recently transitioned to work from home and needs some motivation, book Amelia's video workshop today!
ETSB Presents: Amelia Rose Earhart's Virtual Presentation "The Holding Pattern".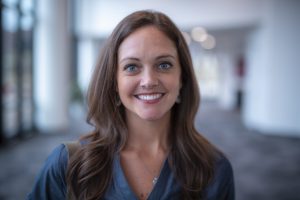 Mallory Brown is a documentary filmmaker and humanitarian who wants to teach your group how they can be helped. Mallory's main lesson is that with compassion, empathy, and empowerment, almost anything is possible. Mallory wants to show each individual in your audience how they can be the one person who makes a difference. Mallory is currently in the process of walking a global marathon in the name of women's empowerment. As a part of her "Walk a Mile" initiative, Mallory plans on walking a total of 26 individual miles with 26 impoverished, working women, in 26 differnet locations to help capture each woman's unique story. Through these stories, Mallory hopes to inspire each member of your group to be the one person that inspires a ripple effect. Using greenscreens, Mallory is prepared to take your group on a virtual trip around the world. This will include her playing clips from her documentaries, telling personal stories, and answering your team's questions via chat. Mallory will also provide your group with a downloadable worksheet to complete with maps and graphs to help them stay engaged. Mallory will empower everyone in your office to be their best selves. Book Mallory's virtual keynote today to learn how you can be one of the "helpers" during these scary times!
Mallory Brown Virtual Experience Presentation: Compassion, Empathy, and Empowerment.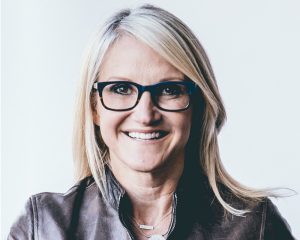 Mel Robbins is one of the most booked motivational speakers in the world. Her "5 Second Rule" has inspired hundreds to follow their dreams and meet their goals. The rule is if you have an instinct to act on a goal, you must act on it within 5 seconds or your brain will kill it. Use this rule to help you meet goals and follow-through on commitments. If you need some motivation right now, head over to Mel's Youtube and you will not be disappointed. She goes live on Youtube everyday at 12pm and addresses emotions we are all feeling right now, such as anxiety and worrying as well as how important it is to remain productive and stay focused.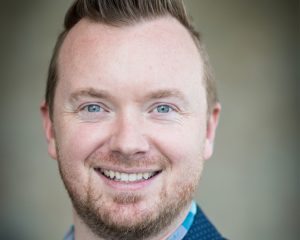 Phil Hansen is an internationally recognized multimedia artist and is no stranger to overcoming adversity. After facing an injury in art school that he thought would end his career as an artist forever, he learned to embrace his limitations and began to create art in less conventional ways. Phil wants to help your team to embrace their limitations and see that maybe there is another solution to the problem. Phil also emphasizes how important human interaction is at this time and offers a Q&A with him along with his virtual keynote. Phil has his virtual keynote structured in a way where it is 10 minutes of him speaking, 10 minutes Q&A, 10 minutes speaking, 10 minutes Q&A. This will help to keep your team focused and engaged on the lessons taught by Phil. Phil will also teach your group about "systematic creativity" which he will explain while leading the group through a creativity exercise. Phil is sure to leave your audience with the tools that they need to solve problems and overcome obstacles. Book Phil Hansen's virtual keynote today to help your team embrace their limitations and be their best.
Phil Hansen LIVE Virtual Presentation Sample.