In our fast-paced and technology-driven world, it is safe to say that we can all benefit from a little more Mother Nature in our lives. Our desire for fresh air and hunger for exploration are just a few of the reasons we celebrate National Outdoors Month every June.
This nationwide event highlights the benefits of an active outdoor lifestyle while encouraging people to explore the world around them. Exploration can come in many different forms, from walks in your local park to worldwide adventures.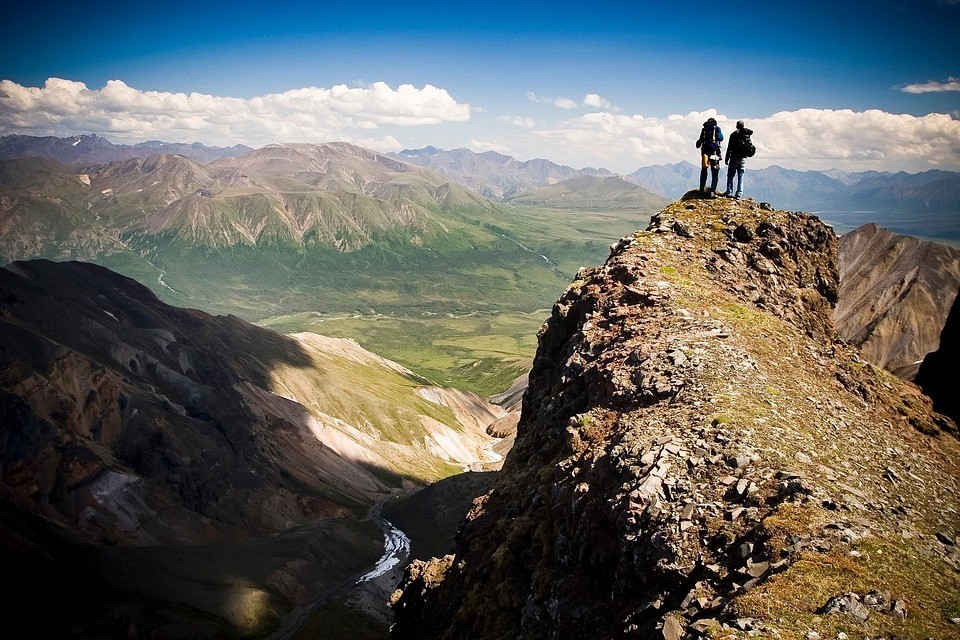 The following five keynote speakers and adventurers take exploration to a whole new level! Record-breaking plane rides and Amazonian expeditions are just a few of the feats that make these speakers unique and perfect for your ambitious audience.
---

President of Fly with Amelia Foundation, Around the World Pilot

Named by the Jaycees as one of the "Top Ten Young Americans", Amelia Rose Earhart recreated and symbolically completed the 1937 flight of her namesake, Amelia Mary Earhart. Her 28,000 mile flight around the world in a single engine aircraft became a symbol of determination, courage and empowerment for anyone who has ever decided to seek new horizons.
Fortune 500 Companies, The United States Air Force Academy, dozens of Universities and Civic Organizations, just to name a few, have been impacted and thousands have been jolted awake by Amelia's contagious enthusiasm for action, her raw and charming leadership style and her ability to take audiences along on their own flight around the world with her story. Read More…
Topics: Achievement, Adventurers, Goal Setting
---
Adventurer, Inspirational Storyteller, Author: Heart of the Amazon
Yossi Ghinsberg's business adventures include: a tech entrepreneur in the heart of Silicon Valley, VP of a groundbreaking medical corporation and the visionary behind Chalalan the most celebrated eco-resort in the Bolivian Amazon. A world explorer and epic storyteller, he is a graduate of philosophy and business administration from Tel Aviv University.
His book 'Jungle' has sold millions of copies globally, aired as a docudrama on Discovery Channel and has been produced as a major motion picture starring Daniel Radcliffe, entitled Jungle. Yossi has met with world leaders, bringing his Amazon survival skills to institutes and organizations worldwide. He knows survival like no one else, and he knows why it is important for businesses to learn and embed these survival principles. Read more…
Topics: Adventurers, Overcoming Adversity, Change
---
---
Inspirational & Remarkable Story of Survival

Warren Macdonald's life's boundaries were redefined in April 1997 with his accident on North Queensland's (Australia) Hinchinbrook Island. Climbing to the Island's tallest peak, he became trapped beneath a one-ton slab boulder in a freak rock fall. Two days later he was rescued, only to undergo the amputation of both legs at mid thigh.
Just ten months later, he climbed Tasmania's Cradle Mountain using a modified wheelchair and the seat of his pants. In February 2003, he became the first double above-knee amputee to reach the summit of Africa's tallest peak, Mt Kilimanjaro (19,222ft), and more recently, in a spectacular effort requiring more than 2,800 pull-ups over 4 days, created history once again in an ascent of America's tallest cliff face, El Capitan. Read More…
Topics: Adventurers, Motivational, Mountain Climbers
---
Change Agent, Author, Australian National Champion Skier Who Survived Traumatic Accident

Janine Shepherd's story reads like the plot of a Hollywood movie. An Australian national champion skier in training for the upcoming Olympics, she was hit by a truck on a bike ride, suffering multiple life-threatening injuries. Doctors warned her parents that, even if she lived, Janine would never walk again. After major spinal surgery, and five months immobilized in a hospital bed, Janine came home to heal. She faced a daunting recovery and an uncertain future.
Struggling to rehabilitate with permanent disabilities, Janine rekindled her defiant spirit in a dramatically improbable way. Seeing a small plane fly overhead one day, she declared, "That's it! If I can't walk, I'll fly!" Read More…
Topics: Adventurers, Overcoming Adversity, Change
---
Adventurer, Expedition Leader, TV Personality, High Altitude Medic

Jeff reminds us that, in fact, we are all guides in some capacity… professionally and personally. By utilizing real life stories, vivid images and thrilling video from his adventures as an expedition leader and guide around the globe, Jeff is able to extract the impactful themes that are applicable for every audience member and weave them into memorable, humorous, thought-provoking and paradigm shifting keynotes.
For over 25 years, Jeff's experiences have helped him master the skills of selfless leadership, teamwork, communication and trust. Many of these skills have been acquired through guiding blind climber Erik Weihenmayer on extraordinarily challenging objectives including the summit of Mt Everest and a 2nd place finish on ABC's adventure series, Expedition Impossible. Read More…
Topics: Adventurers, Communication Skills, Leadership
---
Interested in one of these speakers? Visit www.eaglestalent.com or call our office at 1.800.345.5607 for more information.