We are entering the home stretch of the Eagles Talent Summer Road Trip! With only one more state left to go, we're making our way towards the Lone Star state and sharing our picks for the top Texas Speakers.
Here are some the best Texas speakers!
---

High-Energy Motivational Speaker, Expert on Success, Leadership & Sales
As an expert in the psychology of human relations, Connie empowers audiences with the desire and strategies to increase sales, attract more customers, and develop long-lasting relationships.
Topics: Success Strategies, Leadership & Inspiration, Humorists
---
Jim "The Rookie" Morris
Subject of the Disney Award-Winning Film, "The Rookie"
Known as the "oldest rookie," Jim personifies achievement through his inspiring story of setting goals and never giving up on your dreams. Audiences are left transformed and motivated to attack their personal and business goals with new vigor.
Topics: Baseball/MLB, Overcoming Adversity, Achievement
---
Success and Peak Performance, Speaker Personally Trained by Zig Ziglar
Krish is a recognized expert in the field of human engineering and human development with a focus on sales, service, staff development, presentation skills and leadership. He speaks on the issues of freedom, discipline, dignity, pride, possibility, work ethic and relationships with a depth that will resonate with any audience.
Topics: Presentation Skills, Customer Service, Sales Strategies
---
Top 100 Women in the Automotive Industry, Former FIAT Dealership Principle, Award-Winning Sales Strategist, Best-Selling Author
Lisa Copeland teaches sales organizations about Purpose, People, and Profits. Her formula for success outlines how high-performance organizations deliver extraordinary sales results by creating a "Sold-Out" culture where people believe that what they do matters. Increased employee engagement, retention and ROI are the proof.
Topics: Branding & Advertising, Business Entrepreneurship, Peak Performance
---
Former South West Airlines Senior-level Training Manager, President of Leadsmart, Inc, Authority in Leadership Development
Author of 'Culturetopia' and 'Servicetopia'. He offers a unique approach to creating and sustaining high performance culture where employees do their best work and customers are satisfied. Jason is an expert at integrating your meeting objectives into powerful and compelling, easy to understand presentations that motivate any audience.
Topics: Corporate Culture, Team Building, Relationships
---
Peak Performance Strategist, Olympic Skiier, Author
Vince combines his signature wit and wisdom with a high-energy message on leadership insights from his executive experience alongside lessons from his remarkable Olympic experience. He inspires audiences to align their vision with an emotional buzz and do what the competition is not willing to do.
Topics: Olympians, Goal-Setting, Inspiration
---
Keynote, Author, Branding Expert, Social Media Enthusiast, Gen X and Y Evangelist
Karen is a fabulous choice for a memorable keynote in a change of pace atmosphere. She is a nationally known keynote speaker and expert on change, who focuses on discussing generational opportunities and workforce trends.
Topics: Communication Skills, Branding & Advertising, Women In Business
---
Inspiring Authenticity Speaker in Leadership, Sales, Innovation, Culture, Customer Experiences
Dr. Dewett is a two-time global best seller and the go-to leadership expert for millions. As a speaker, he possesses a rare combination of traits: world-class expertise, a rugged authentic style, and an ability to use words to light a fire inside people. At every event, they laugh, think, and cry.
Topics: Leadership, Innovation & Creativity
---
CEO of Zen Media
Shama Hyder is a visionary strategist for the digital age, a web and TV personality, a bestselling author, and the award-winning CEO of The Marketing Zen Group – a global online marketing and digital PR company. She has aptly been dubbed the "Zen Master of Marketing" by Entrepreneur Magazine and the "Millennial Master of the Universe" by FastCompany.com.
Topics: Social Media & Online Marketing, Futurists, Technology
---
Surgeon and Public Speaker
Dr. Williams presentations are centered on the intersection between race and medicine and healthcare resiliency, using his role and experiences from the Dallas tragedy as a backdrop.
Topics: Inspiration, African-American
---
Top Digital Transformation & Motivational Speaker, #1 Bestselling Author & Futurist
Called a "Digital Dale Carnegie" and "The Tony Robbins of Tech," Erik Qualman helps organizations understand how digitization has transformed the traditional way of doing business — and how they can harness the potential of new technologies to increase their sales, cut their marketing costs, and reach consumers directly.
Topics: Social Media & Online Marketing, Innovation & Creativity, TED Conference
---
For speaker fees and availability, email [email protected] or call 1.800.345.5607
---
Eagles Talent 2018 Summer Road Trip:
Your Are Here: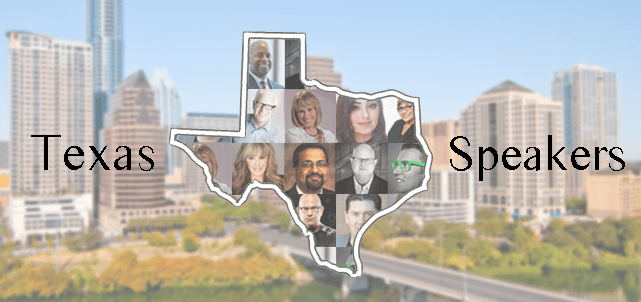 Next Stop: California