As technology becomes more cutting-edge, our society expects these advancements to gradually be incorporated into our everyday lives. One of the most seamless ways to make this happen is through live events. Keynote speakers easily incorporate emerging technology by presenting informative and engaging content or hosting a hands-on work shop. The implementation of technology in your conference can bring revolutionary changes that will make you stand out and leave attendees remembering your organization for years to come. Eagles Talent is dedicated to improving your speaking engagements — so we're sharing our 10 Most Popular Tech Speakers who can reinvent the way attendees experience your event!
---
Entrepreneur, Venture Capitalist and NY Times Bestselling Author
Why Book Josh Linkner?
Linkner is a four-time tech entrepreneur, serving as CEO of each over the last 20+ years. He is the top-rated keynote speaker delivering inspiring talks on creativity and innovation. He is also the founder and former CEO/Chariman of ePrize, the largest interactive promotion agency in the world.
Topics: Business Entrepreneurship, Innovation & Creativity, Technology
---
Author, Not Impossible: The Art & Joy of Doing What Couldn't be Done
Why Book Mick Ebeling?
A recipient of the Muhammad Ali Humanitarian of the Year Award and listed as one of the most influential creative people by The Creativity 50's, Ebeling has sparked a movement of pragmatic, inspirational innovation. As a career producer and filmmaker and now founder and CEO of Not Impossible, Ebeling harvests the power of technology and story to change the world.
Topics: TED Conference, Innovation & Creativity, Business Entrepreneurship
---
Business Strategist and Global Futurist
Why Book Daniel Burrus?
He has established a worldwide reputation for his exceptional record of predicting the future of technology driven change and its direct impact on the business world. He is also a contributing writer on the topics of innovation, change and the future for CNBC, Huffington Post, Wired Magazine and Examiner.com.
Topics: Strategic Planning, Futurists, Social Media & Online Marketing
---
Author, Futurist, Expert on AI, Cloud and Innovation
Why Book Thomas Koulopoulos?
The Internet of Everything (IoE) is one of the hottest business and tech topics to come along in years, and nobody can better speak to the impact that IoE will have on our organizations and our lives than Tom Koulopoulos. He has worked with many of the cutting edge organizations and continues to do so. Tom's ultimate focus is to connect you to a future of nearly endless possibilities.
Topics: Global Business Solutions, Marketing, Technology
---
Founder, Chairman and CEO, BCT Partners Entrepreneur; Speaker & Author; Season 4 Winner of NBC's The Apprentice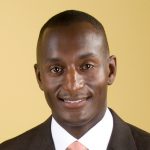 Why Book Dr. Randal Pinkett?
Randal has established himself as an entrepreneur, speaker, author and scholar, and as a leading voice for his generation in business and technology. He is the founder, chairman and CEO of his fifth venture, BCT Partners, a multimillion-dollar management consulting and information technology solutions firm headquartered in Newark, NJ.
Topics: Diversity & Inclusion, African-American, Technology
---
H(app)athon Founder, "GO TO" Voice on Technology and the Science of Happiness for The Guardian, Mashable, & Huffington Post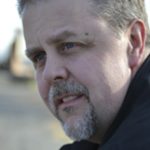 Why Book John C. Havens?
With pragmatic solutions combining economics, emerging technology, and positive psychology, John provides a human-centric roadmap to help attendees embrace their present to better define the future.
Topics: Artificial Inteligence (AI), Marketing, Trending Happiness
---
NASA Rocket-Scientist and STEM Education Advocate
Why Book Olympia LePoint?
As an internationally-recognized science leader, LePoint helped launch NASA's Endeavour, Discovery, Columbia, and Atlantis Space Shuttles. She successfully helped launch 28 Space Shuttle Missions into Space. As a speaker, her presentations are intellectually stimulating and help audiences overcome fear and adversity through the creative problem-solving principles found in math, science, technology and human determination.
Topics: Science, Media Personalities, Business Entrepreneurship
---
Technology Strategist: Employee and Customer Engagement, Tech-Life Balance
Why Book Gabe Zichermann?
Using gaming techniques to run a business might sound silly, but so far Gabe Zichermann has been doing just that. He is the foremost expert on designing for engagement, helping organizations, corporations, and individuals understand technology on a deeper level. In his keynote presentations, he explains how combining gaming techniques to the real world can result in true success.
Topics: Consumer Behavior, Global Business Solutions, Technology
---
CEO of Zen Media
Why Book Shama Hyder?
Shama Hyder is a visionary strategist for the digital age, a web and TV personality, a bestselling author, and the award-winning CEO of The Marketing Zen Group – a global online marketing and digital PR company. She has aptly been dubbed the "Zen Master of Marketing" by Entrepreneur Magazine and the "Millennial Master of the Universe" by FastCompany.com.
Topics: Social Media & Online Marketing, Futurists, Technology
---
Trendsetter, Entrepreneur, Expert Marketer, Analyst
Why Book Michael Tchong?
Michael is a trend spotter, always ahead of the curve. His career is multifaceted, with experience in advertising, publishing, software, and internet communication, and in each capacity he has learned skills to benefit business growth. He is a thought leader, a behind-the-scenes analyst of social constructs and how they effect modern businesses in an ever-expanding consumer market.
Topics: CEOs & Business Leaders, Social Media & Online Marketing, Technology
---
For speaker fees and availability, email info@eaglestalent.com or call 1.800.345.5607
---